Dive into Anime with 1Anime, a platform that lives up to its name by offering various anime-related content. Not only does 1 Anime provide access to information, trailers, and engaging stories, but it also allows you to watch popular Anime shows online.
However, there's a catch. The content on 1Anime is sourced from questionable origins, making it technically illegal to indulge in. While the risk of legal repercussions might be minimal for viewers, it's essential to recognize the potential dangers associated with unlicensed platforms like 1Anime.
Unregulated sites often harbour threats such as viruses, scams, and malicious data that could potentially harm you. So, as we explore the intricacies of 1Anime, let's examine whether it offers a haven for anime enthusiasts or if its allures come with a price.
What is 1Anime?
Anime is a website that provides a platform for users to stream and watch anime series and movies online for free. It is one of the many unofficial and unauthorised streaming websites that offer a vast collection of anime content.
There is no need for necessary licensing agreements from the creators and distributors. While it allowed users to access anime content without subscription fees, it operated in a legally grey area.
Top 23 Free Alternatives to 1Anime for Watching Anime
Discover a world of anime entertainment beyond boundaries with these exceptional alternatives.
1- Crunchyroll
Crunchyroll is a popular streaming platform known for its vast collection of Anime. It includes simulcasts of the latest episodes from Japan.
It offers free and premium options, providing ad-free viewing and early access to episodes. The platform has a user-friendly interface. It supports multiple devices and features a manga section for enthusiasts.
Website: crunchyroll.com
2- Funimation
Funimation is a leading platform for dubbed anime content. This feature makes it an excellent choice for English-speaking audiences. It offers various anime titles, including simulcasts and classic series. Funimation's premium subscription provides:
An ad-free experience.
Access to the latest episodes.
The ability to watch on multiple devices.
The platform is known for its high-quality dubs and user-friendly interface.
Website: funimation.com
3- Hulu
Hulu includes a variety of anime titles in its extensive library, making it a one-stop destination for anime enthusiasts. Subscribers can access both classic and current anime series.
Hulu offers a user-friendly interface. It supports various devices and allows users to create personalized watchlists. It also provides an ad-free experience with its premium subscription.
Website: hulu.com
4- Netflix
Netflix features a growing collection of anime series and movies. It includes originals and licensed content. The platform's personalized recommendations and the ability to download content make it a convenient choice for anime fans. Netflix's global availability ensures access to anime titles from different regions.
Website: netflix.com
In the previous article, we covered 24 Top StreamOnSport Alternatives for Free Sports Streaming
5- VRV
VRV is a streaming platform that bundles multiple channels. It includes Crunchyroll, HiDive, and more. It makes VRV an excellent choice for accessing a wide range of anime content in one place.
VRV offers free and premium options, providing ad-free viewing and access to additional channels. The platform also supports offline downloads.
Website: vrv.co
6- Amazon Prime Video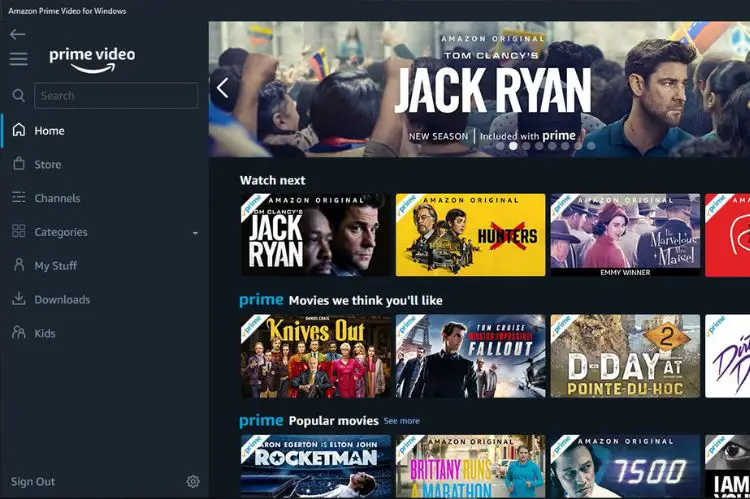 A variety of anime movies and series are available on Amazon Prime Video. You can access these series as part of an Amazon Prime subscription. This platform provides the convenience of streaming on various devices. It offers the option to purchase or rent additional anime content not included in the Prime subscription.
Website: primevideo.com
7- HiDive
HiDive specialises in streaming classic and lesser-known anime titles. It provides a premium subscription for ad-free viewing and early access to episodes. The platform is known for its diverse catalog, including subbed and dubbed content. It offers a user-friendly interface with personalized watchlist features.
Website: hidive.com
8- Tubi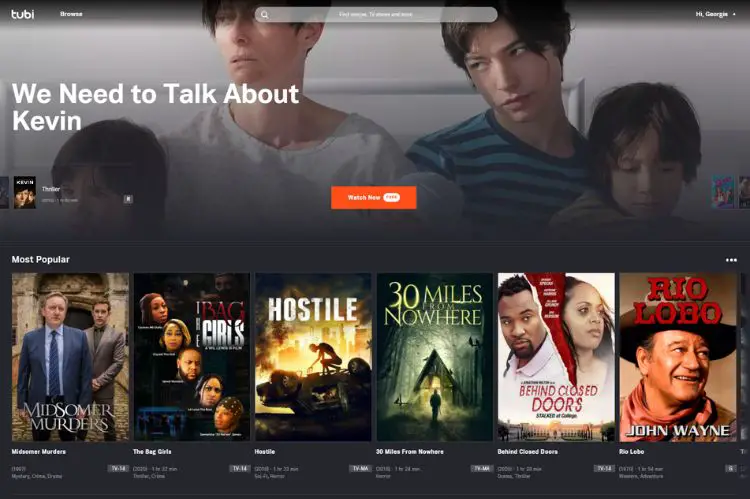 Tubi offers a range of free anime content with ad-supported streaming. It features a diverse collection of anime series and movies you can access without a subscription. The platform is compatible with various devices and provides a simple and easy-to-navigate interface.
Website: tubitv.com
Here's fascinating information on AniCloud Alternatives and 7anime Alternatives
9- AnimeLab
AnimeLab is a dedicated platform for anime streaming, offering a mix of popular and classic titles. It provides free and premium subscriptions. Premium users can enjoy ad-free viewing and simulcast access to new episodes shortly after they air in Japan.
10- Wakanim
Wakanim is known for streaming anime series, mainly catering to European audiences with various language options. It offers free and premium subscriptions, allowing users to watch with subtitles or in their preferred language.
Website: wakanim.tv
11- Hooq
Hooq, available in select regions, includes a range of anime titles alongside other content. Its platform offers a mix of genres, making it suitable for users with diverse entertainment preferences.
Website: hooq.tv
12- Viewster
Viewster is a legal and free streaming platform that offers ad-supported viewing of licensed anime series and movies. It provides a collection of content and ensures viewers have access to legitimate sources of entertainment.
The platform's user-friendly interface allows easy exploration of genres. Its global availability means anime enthusiasts worldwide can enjoy their favorite shows legally.
Discover intriguing details about Animeowl Alternatives and Animeflix Alternatives
13- 9anime
Continuing our list of top free online Anime streaming websites, we have 9Anime. 9Anime boasts the capability to deliver anime series and movies in high-definition quality. It is a hub for some of the finest anime content originating from Japan. Notably, the platform offers a sneak peek into upcoming anime episodes.
Website: 9animetv.to
14- Kissanime
Kissanime is indeed a popular choice for watching Anime online for free. The website's homepage is visually appealing, featuring enticing thumbnail images of various Anime. It prominently displays the latest anime releases, ensuring users stay updated on what's new.
Users can easily navigate to their preferred anime category, conveniently located at the top of the homepage. Upon visiting the anime list section, the videos are neatly categorised into different groups, making it easy to find specific series or genres.
Website: kissanime.com
15- GoGoAnime
GogoAnime stands out as a great alternative to 1Anime for anime fans. It's packed with a wide array of top-notch Anime you can enjoy without spending a dime. This site keeps you in the loop with the latest season's plotlines, helping you stay up-to-date.
The anime videos and movies are of excellent quality and exclusively offer Japanese content. Plus, you can still enjoy English-dubbed series if you're not into subtitles.
Website: gogoanime2.org
16- Midnight Pulp
Midnight Pulp offers a unique blend of movies and Anime. Midnight Pulp is a treasure trove if you enjoy offbeat and weird films. It boasts a variety of cult sci-fi and horror movies that cater to your unconventional tastes.
The platform offers free online anime streaming. But if you want an uninterrupted and ad-free experience, a subscription at $5 per month is available. One of its remarkable features is an expansive collection of elusive and hard-to-find shows that genuinely set it apart.
Website: midnightpulp.com
Here's captivating info regarding Animepahe Alternatives and Animesuge Alternatives
17- CONtv
CONtv is a distinctive multiplatform hub offering diverse content, including movies, TV shows, Anime, and comics. This inclusive platform caters to various preferences, from horror enthusiasts to romance fans.
CONtv provides a comprehensive shopping experience, allowing users to purchase desired items directly from the site. The platform greets visitors with an appealing interface and extensive genres to explore.
Website: contv.com
18- AsianCrush
AsianCrush is a haven for enthusiasts of Asian movies and shows. It encompasses an eclectic range from Chinese martial arts epics to beloved Japanese Anime.
This platform uniquely consolidates a diverse array of content hailing from the same cultural roots. With its streaming offerings, AsianCrush features an informative blog. The blog keeps you abreast of the latest developments in the Asian entertainment industry.
Website: asiancrush.com
19- YouTube
While YouTube is renowned as the world's leading video streaming service, it's worth noting that it's also a legitimate platform for watching anime movies.
It provides viewers with a legal and authorised means of enjoying anime content. YouTube offers options to buy or rent anime movies, allowing for a seamless and lawful viewing experience.
Website: youtube.com
20- AnimeDao
AnimeDao is an excellent alternative to 1Anime for anime enthusiasts seeking free and accessible content. The platform is dedicated to creating an online community of anime fans, providing them regular access to fresh and cost-free anime content.
Navigating this site is a breeze due to its user-friendly interface and rapid loading times. The intuitive organisation of anime titles ensures a hassle-free search for your desired series.
Website: anime8dao.com
Discover More: 30 Zinmanga Alternatives: Exploring Manga Reading Platforms
21- Plex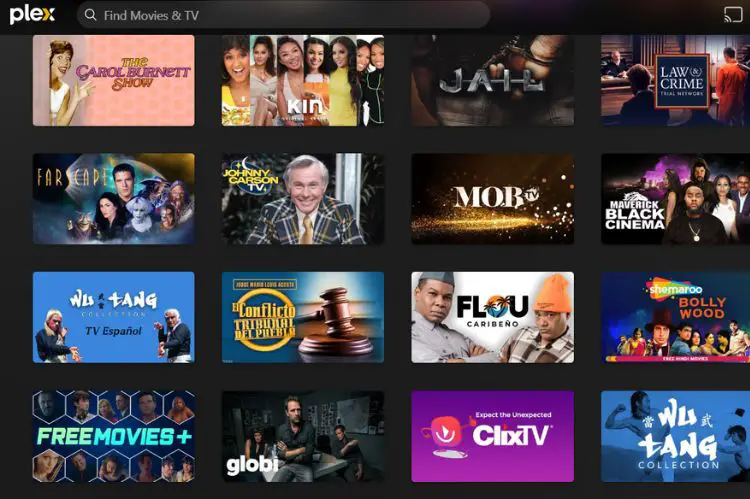 Plex enhances the anime streaming experience for enthusiasts through its official plugins. These plugins serve as gateways to legitimate and authorised sources of anime content. By integrating these plugins into the Plex ecosystem, users can access a more comprehensive array of legal anime sources, enriching their viewing options.
This thoughtful feature underscores Plex's commitment to providing viewers with a complete and lawful platform to explore their favorite anime series and movies.
Website: plex.tv
22- Soul- Anime
This platform offers a valuable destination to watch Anime online for free. Despite its flashy appearance, Soul-Anime excels in content delivery. With a comprehensive collection covering nearly all imaginable anime titles, it ranks among the best free online Anime streaming websites available today.
The user experience on Soul-Anime is both seamless and pleasant. Moreover, this platform provides high-quality content, enhancing the overall watching experience.
23- Masteranime
Masteranime is a straightforward yet highly functional platform with many anime movies and series. Setting itself apart from the competition, this alternative to 1Anime caters to a global audience by offering video content dubbed in English.
It ensures accessibility for viewers from diverse regions. Its global accessibility allows users worldwide to access and relish the offerings. Much like other alternatives to 1Anime, Masterani offers efficient filtering options.
Website: masteranime.tv
Conclusion
The world of Anime offers a multitude of avenues for passionate fans to explore, and these alternatives to 1Anime stand as a testament to that diversity. While 1Anime itself may have specific issues. It includes the use of unauthorised content and potential risks.
The alternatives mentioned here provide a legitimate, safe, and enjoyable way to indulge in your favorite anime series and movies. Whether you're seeking nostalgia with classic titles, the latest releases, or a diverse range of genres. These alternatives offer a rich and immersive anime-watching experience.
It ensures that your love for Anime remains an exciting and lawful journey. So, bid farewell to the uncertainties and risks and dive into the vibrant world of Anime through these credible alternatives.
Read Next: Unveiling 15 KunManga Alternatives for Manga Enthusiasts