Established in 1883, Alpina Watches is a Swiss watch brand that specializes in sports watches. It has always been associated with horological innovation and timeless design.
Each timepiece is designed for sports people who perform in challenging outdoor environments.
Gottlieb Hauser founded Alpina. Through his vision of uniting the Swiss watchmaking industry forces, he was able to obtain technical innovation and the highest quality in manufacturing under the most favorable conditions.
He was also responsible for the concept of sports watches as they're known today and took the art of watchmaking to new horizons, revolutionizing the luxury sports watch. Every Alpina watch crafted is worth every penny, for they are of top-notch quality and design.
Hence, read on to know why you should buy Alpina watches:
1) Luxury Craftsmanship
Alpina is known for producing robust and incredible timepieces. It continues to craft new watches that easily capture the attention of adventurers, sportsmen, and engineers while staying consistent with in-house and handcrafted production.
With a persistent commitment to luxury craftsmanship and keen attention to detail, this brand offers a wide selection of watches, including Alpiner, Startimer, Seastrong, Comtesse, and its ultramodern watch—Alpiner 4.
2) Timeless Style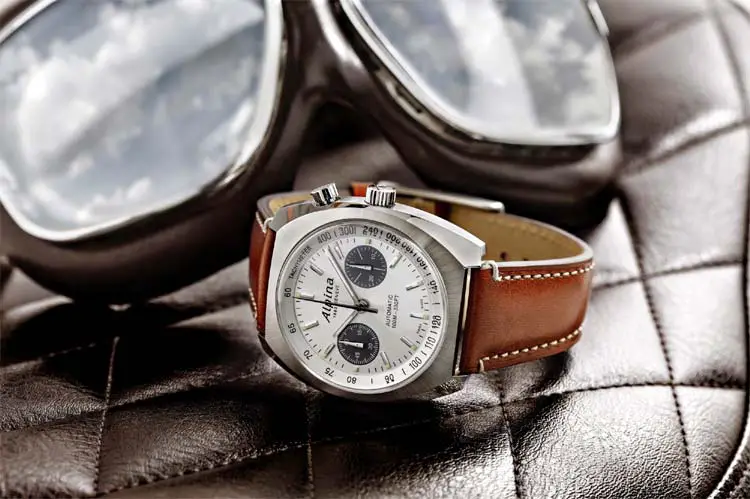 From its beginning, Alpina has maintained an extraordinary style that never aged with time. This Swiss watch brand has kept up with modern design trends without going too far from its core timepieces.
It may have explored contemporary styles throughout the years but continuously remained true to its roots. All Alpina watch collections combine quality and timeless style with modern features. You're sure to get one that never goes out of style and is perfect for any occasion.
3) Cutting-edge Technology
More than quality and style, Alpina also incorporates modern technology into its products. Since technology has been on the rise year after year, the brand ensures that each watch is innovative and includes modern features.
Buyers also want to spend on something high-tech, not old-fashioned. It is one of the reasons why Alpina also launches its smartwatches.
It has joined the smartwatch party and crafted its highly modern pieces, like the Alpina Men's Horological Smartwatch. This watch features an analogical time and quantified-self functionalities display using watch hands.
4) Price Point
Yet another reason to buy an Alpina watch is because of its price point. Its entry-level, practical luxury price point is a crucial factor that attracts watch collectors and enthusiasts.
There are available watches under the $2,000 range you can own right away. And this allows budget buyers to consider this well-crafted Swiss brand.
Compared to other luxury watch brands, Alpina is reasonably affordable, considering its quality and style. It's truly worth it!
5) Durability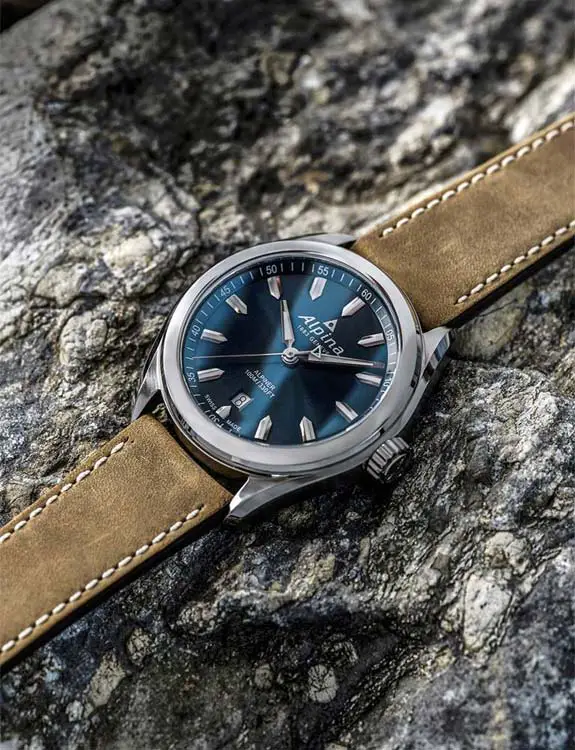 If you're looking for a timepiece that can last for years, then choose Alpina. Without a doubt, Alpina timepieces are durable, focused on being a prime accessory, complement an outfit, and adventure-ready.
It's hard to find high-quality wristwatches that are both durable and sporty these days, but Alpina offers these for you. There are various collections to choose from, and you're guaranteed to get one that withstands the test of time and weather.
6) Versatile
Alpina watches prove that they are both beautifully crafted and adaptable. They can be perfect for sports and adventures, but can also pass for a dress watch that you can wear for an event.
For the most part, they are eye-catching and possess sporty qualities. There are numerous styles to choose from as well, so you've got many options.
Where to Buy Alpina Watches?
The brand continues to craft the best yet practical luxury watches for everyone. It continues to embrace modern concepts and remains one of the trusted brands through the years.
So, if you're thinking of buying an Alpina watch, make it a point to head to an authorized Alpina store near you. You may also visit the official Alpina website or a legit online shop to purchase one.
Ensure that you're making a transaction with a trusted seller to avoid getting scammed. Nobody wants their hard-earned money put to waste. Do your research first and scout for the authorized stores and resellers.
Takeaway
An Alpina watch is perfect for those searching for a combination of classic charm with innovative luxury features. With the brand's rich history, it has been known for its fine watchmaking innovation.
As a true pioneer of the Swiss watchmaking industry, Alpina has become a globally renowned and respected brand.
You can never go wrong owning one, for it guarantees lasting performance, top quality, and timeless design.
These things mentioned above are just some of the reasons why you should buy one. If you've been considering purchasing this watch, then this is the perfect time to do so.
No one regrets buying an Alpina watch because it stays true to its aesthetic and keeps modern technology in mind. So, get yours now through trusted stores and websites like TheWatchCompany.com.