Autumn, often romanticized as the season of cozy layers, woodsy fragrances, and sipping warm beverages, has a certain flair about it. As leaves cascade from trees and crisp winds blow, fashion enthusiasts around the world eagerly retrieve their fall wardrobes.
But what makes autumn so special for the modern man? It's not just the oversized sweaters or the moody color palettes but the distinctive accessories that tie the whole look together.
Let's journey into the heart of male autumn aesthetics, focusing not just on the typical items but digging deeper into the art of complimenting and elevating an outfit.
Scarf Saga – Not Just For Warmth
Often, the scarf is perceived merely as a functional accessory, shielding against the cold. But think again. It's a bold statement. A textured, oversized scarf paired with a minimalist jacket adds depth.
The key? Opt for unique fabrics like cashmere wool blends or unexpected patterns. The right scarf transforms the ordinary man into someone who commands attention.
Mastering Men's Fashion with Signet Rings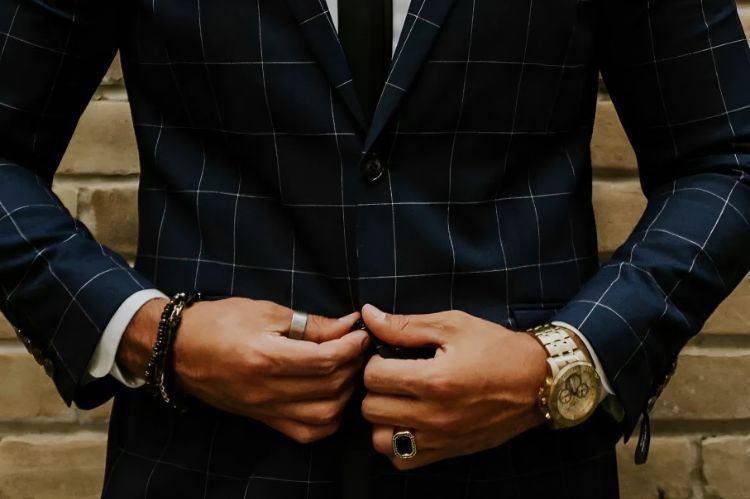 While rings may seem too decadent for some, the understated elegance of signet rings is hard to ignore. Historically used as a mark of family crest or initials, this accessory now symbolizes sophistication. Wearing one exudes confidence and adds that regal touch, truly mastering men's fashion.
Brooches – Bold and Unapologetic
Who said brooches were only for the regal grandmothers of the past? They're witnessing a resurgence in men's fashion, and for good reason. Whether it's a vintage lapel pin or a modern abstract piece, brooches exude an artsy vibe. Affix one on a beret, coat lapel, or even a backpack, and witness the shift from mundane to majestic.
The Watch – Timeless, But With a Twist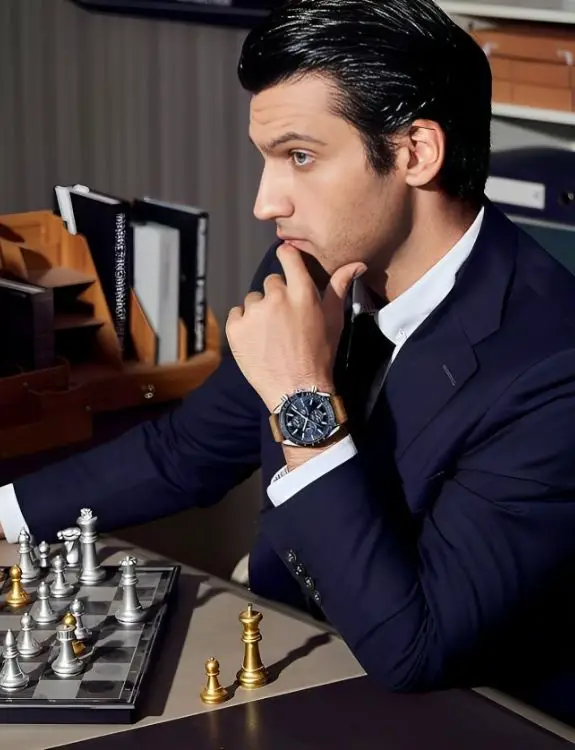 A watch often tells more than just time – it narrates the wearer's story. Modern men aren't shying away from experimenting, often seeking out used watches for sale to find pieces with character and history. These pre-owned treasures often have tales etched into their dials, making them more than just timekeepers.
Whether you go with an antique, vintage, or modern timepiece, new or used, every guy needs a watch to up his style game this season.
Artistic Cufflinks – Beyond the Boardroom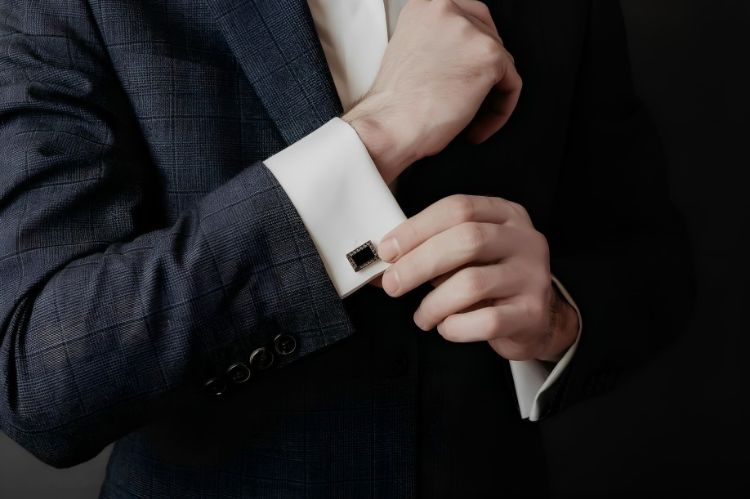 Cufflinks, for long, have been restricted to formal events. Not anymore. They can be worn with semi-casual outfits, catching eyes when least expected. Picture this: A casual shirt, sleeves rolled up, but with a hint of a whimsical cufflink. It's details like this that set a man apart.
Suspenders – Old School Meets New Age
While belts have their place, suspenders are making a comeback, combining functionality with style. Paired with tailored trousers or even casual jeans, they add a playful twist, reflecting an adventurous spirit and a nod to yesteryears.
So, don't think of it as "grandpa-chic," everyone is donning suspenders this fall and winter, and you don't want to miss out on this fun and functional trend – especially if you're the type of guy who doesn't love wearing belts.
The Hat – More Than A Head-Turner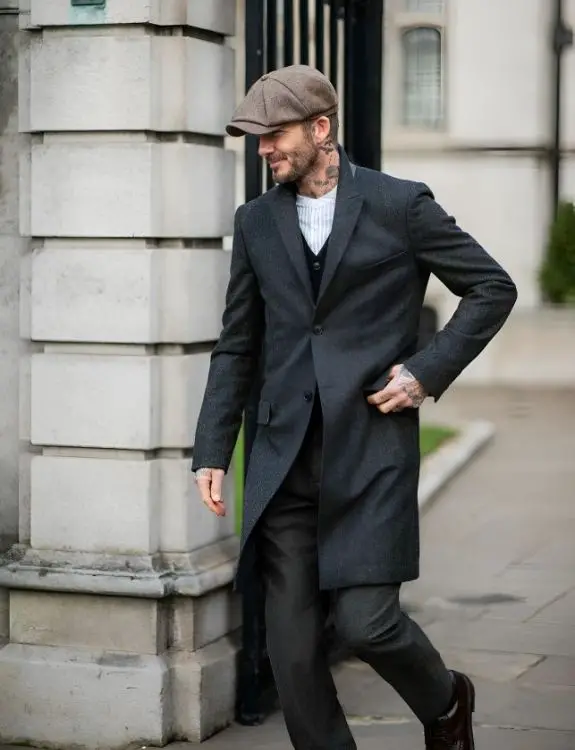 Hats, from the classic fedoras to the slouchy beanies, can redefine an autumn look. Apart from the warmth, they offer a mystique aura. This season, delve into uncharted territories. Perhaps a flat cap, reminiscent of the English countryside, or a trapper hat for that rustic edge.
Whatever hat style you choose, not only will you look sharp, but you'll also be comfortable in the fluctuating temps autumn is known for.
Leather Bound – Bags and More
Finally, let's talk about bags. A distressed leather backpack or a sleek messenger bag does more than carry essentials. It makes a statement. In autumn, as fabrics get heavier and textures richer, leather shines. It's rugged yet refined, perfectly echoing autumn's spirit.
While this trend may not appeal to vegans, nowadays, it's easier than ever to find vegan leather dupes that look like the real thing and feel like it, too – just don't expect it to last as long as real-deal leather.
The modern man's autumn aesthetic is not just about clothes. It's about the smaller details that collectively leave a lasting impression. Dive deep into the world of accessories this season and find those perfect pieces that resonate with your style. Embrace autumn, embrace the new you.