For those who are contemplating on purchasing a restaurant in Vancouver, this guide is your go-to. With countless impressive restaurants peppering the city, it's imperative to make an informed decision. Thus, this guide offers valuable insights and guidelines that will aid you in selecting the ideal restaurant that aligns with your preferences and goals.
You'll learn important considerations such as location, size, type of cuisine, equipment, staff and more. With the right knowledge and research, you can make an informed decision that will ensure your restaurant venture is successful.
Features to Look for When Buying a Vancouver Restaurant
When purchasing a restaurant in Vancouver, it is vital to prioritize location as this can significantly impact the success of your business. One should carefully consider factors like accessibility and traffic flow when choosing a neighborhood.
Apart from that, the size of the establishment plays an important role too, since it influences operating costs and capacity for accommodating patrons. Lastly, examining customer demand within a particular area is essential with regards to determining which type of cuisine would be most favorable for your eatery's menu selection.
It's essential to consider the equipment and infrastructure in place. Is the kitchen and dining area well-equipped? Are there any renovations or upgrades needed? Additionally, the staff is an integral part of any restaurant. Evaluate the current staff and determine if they are competent, reliable and willing to stay on after the sale.
Finding The Right Location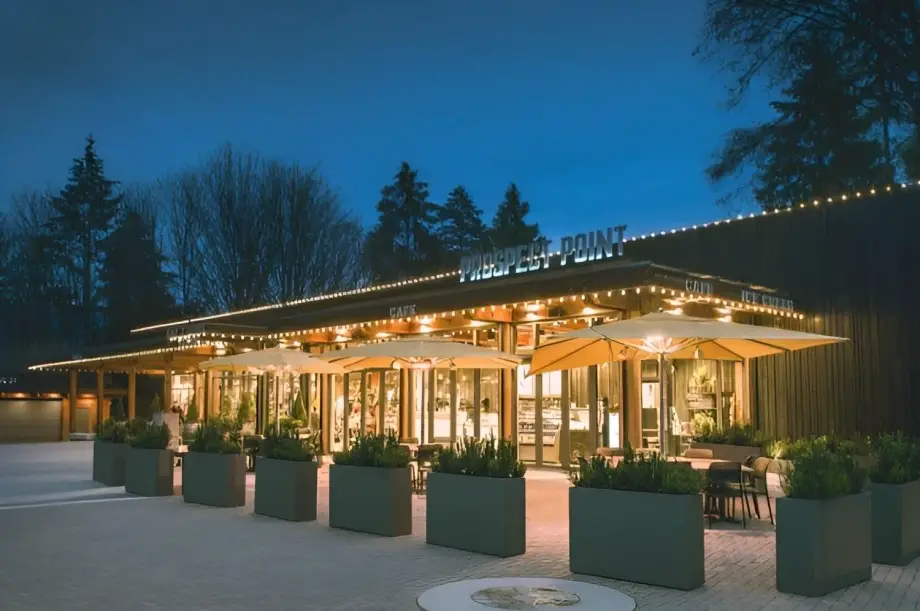 Location is vital for any restaurant's success, particularly in Vancouver. The surrounding area, accessibility to transportation options and proximity to adjacent establishments all play critical roles when selecting the ideal spot. Areas with significant footfall near public transit not only increase customer visibility but also make it easier for staff members to commute.
It is also important to evaluate the neighborhood, as a community with a high concentration of restaurants can provide increased foot traffic and competition. Furthermore, ensure to research the area's demographics and whether your restaurant concept matches the local population's preferences.
Common Challenges in Buying a Vancouver Restaurant
Although buying a restaurant in Vancouver might seem exciting, it's important to be aware of possible obstacles that buyers could face. Negotiating with sellers for a fair price is one of the most significant challenges.
Securing financial support for a restaurant investment is challenging, as restaurants have high failure rates which may deter lending institutions from offering funding. On top of that, prospective buyers might face obstacles related to obtaining necessary licenses and permits for the establishment.
Before making the final purchase of a restaurant, it is crucial to verify that all certificates and licenses are current and in good condition. Additionally, dealing with legal requirements like health codes can be intimidating for novice restaurant buyers due to their complexity. However, taking assistance from an experienced broker or consultant could assist you in handling these challenges while purchasing a restaurant. Additionally, hiring quality employees and maintaining employee morale might be challenging for new restaurant owners.
Navigating Legalities in Vancouver's Restaurant Industry
The food industry in Vancouver is a tightly-regulated sector where first-time restaurant buyers often encounter challenges. These regulations are put in place to guarantee customer safety and security as well as compliance with legal obligations for establishments dealing with food service.
Among the key legal requirements, establishments must meet food safety and hygiene regulations, including regular inspections from public health authorities, as well as licensing for serving alcohol. Other regulations that buyers need to consider include business registration, tax requirements, employment law compliance and insurance requirements.
Conclusion: Investing in Vancouver's Restaurant Scene
Investing in Vancouver's restaurant scene can be an exciting and lucrative venture. It's crucial to approach the process with caution and conduct thorough research before making any significant financial commitments.
Buyers should keep in mind the potential challenges of bargaining for a suitable price, securing financing, ensuring that licenses and permits are up-to-date and meeting legal requirements and regulations. Working with a reputable broker or consultant can be valuable in navigating the complexities of purchasing a restaurant and ensuring that you are able to maximize your investment.
If you are considering investing in Vancouver's restaurant scene, be sure to invest the time and energy necessary to research the market carefully. Additionally, it's important to have a clear understanding of your target audience and the competitive landscape.