Which movie have you selected for your upcoming movie night? Let us help you decide by presenting these law movies as your top choices.
No one said that you are forbidden to enjoy life because you have chosen law as your career. If you are a student who is feeling the notorious burnout because of your studies, you are allowed to step back a little and reset your efficiency level by enjoying life a bit.
Still, if you are worried about missing your identity as a lawyer, you can choose to indulge in those fun activities that keep you grounded in your profession. Watching law movies is a good starting point to cool off.
The dramatized presentation of these movies lets you remember the reasons you chose your profession. And, if you are in the phase of choosing a career, these movies will make things easier for you.
List Of Great Law Movies
But the question arises which movies are worth watching? After all, you don't want to waste your time watching low-quality movies or those without a solid plot. And there are thousands of titles to choose from.
Don't fret! We have made the feat easier for you! From this small list of only 26 law movies, you can choose the one that promises fun. Better yet, use it as your go-to list to use on your next movie night.
1. The Paper Chase (1973)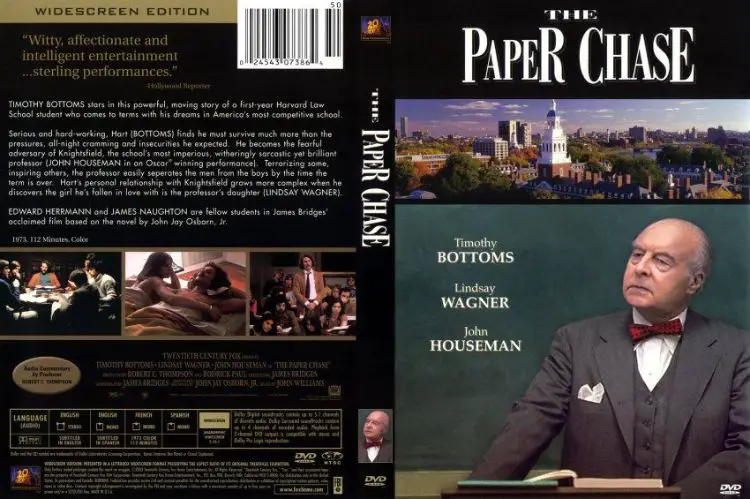 This 1973 film is based on a novel of the same name. It follows first-year law student – James Hart – who is studying at Harvard Law School.
While brutally depicting the reality of burnout and pressure that goes into preparing for the law exam, the movie maintains a bright tone and ends on a positive note.
2. Loving (2016)
Life is hard even without all the racial segregation and injustice that was the norm just a few decades ago. But people lived in that era and they fought against this bias and discrimination.
Loving is not just a movie, it's a reminder of how this discrimination and injustice was integrated into the mere institution that was meant to restore justice.
And it's got some legal intricacies. So, enjoy a love story with a legal backdrop.
3. The Client (1994)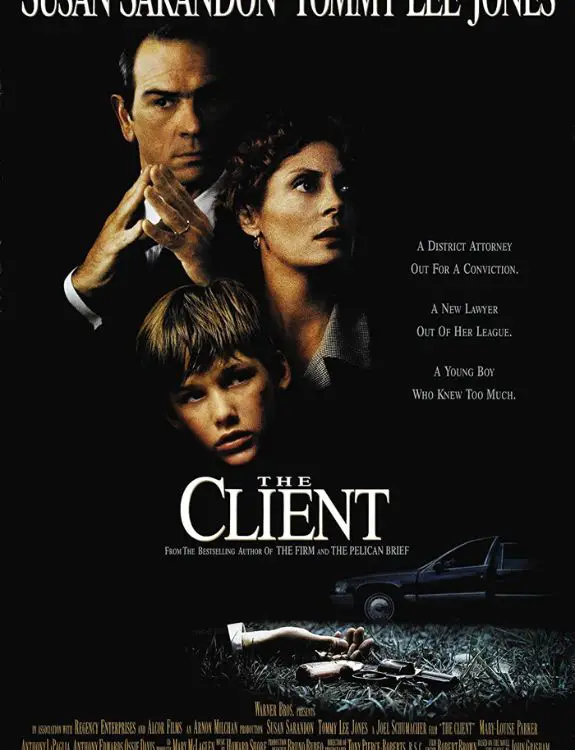 The thriller drama stars Susan Sarandon as Reggie, Tommy Lee Jones as an attorney, and Brad Renfro as a boy who was suspected of knowing too much.
On the surface, the movie attempts to uncover key evidence in a criminal case of political background. Beneath the turbulence, it's a quest for survival for a young boy.
If you are looking for a movie with only light references to legal issues and more concentration on thrill, you should watch The Client.
4. Erin Brockovich (2000)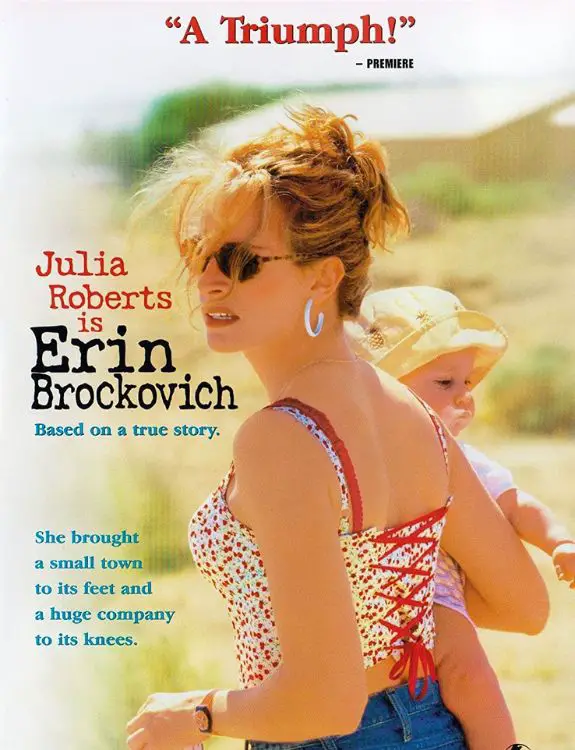 The film documents the legendary efforts made by Erin Brockovich in 1993 in collecting evidence against a giant energy corporation to preserve the environment and health of the residents of Hinkley.
It details an interesting mix of history, case details, and personal motives of Erin
5. 12 Angry Men (1957)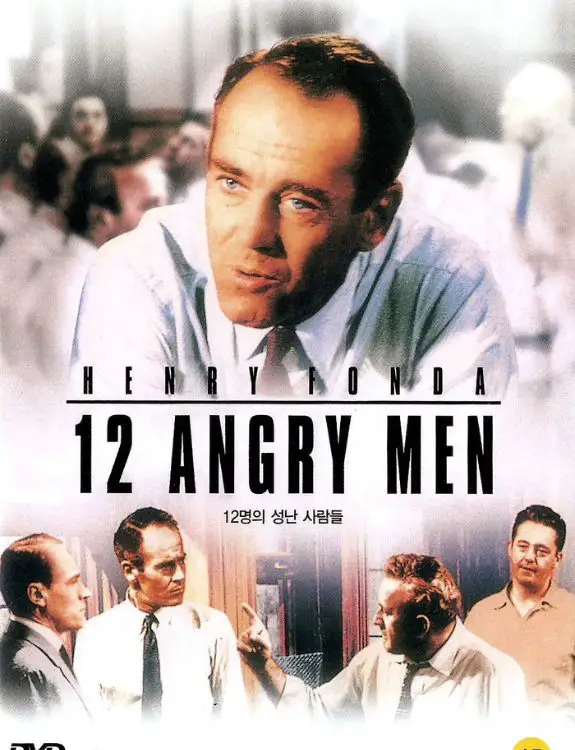 This courtroom drama movie shows that legal proceedings are more than a mere collection of facts. Instead, it's a collection and balance of emotions.
It thoughtfully touches many principles of social psychology prompting the viewers to question their morals and values.
Even with all the references to social psychology, this film is a must-see for those students who are evaluating their options. It will surely inspire them to become a lawyer.
6. My Cousin Vinny (1992)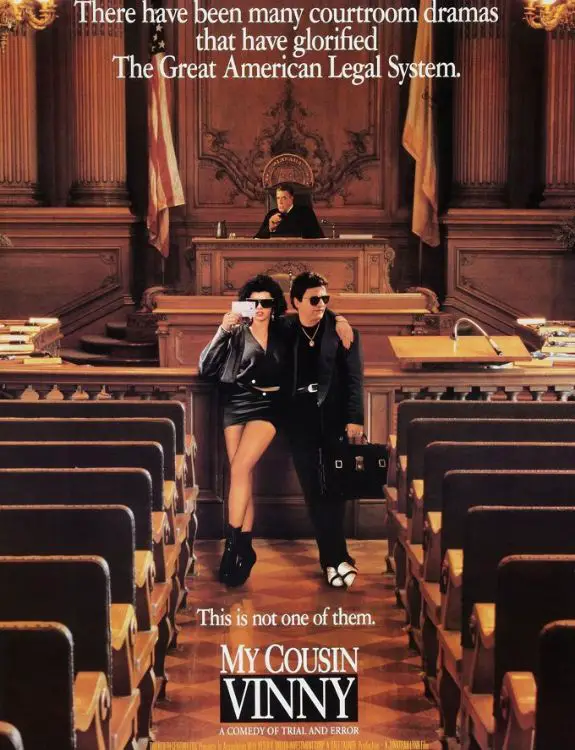 Most law movies discuss crime, justice, and the relationship between the two. But they don't always have to be depressing and brutal.
If you are looking to get a dose of humor in these movies, My Cousin Vinny should be the first name to pop up in your mind.
Watch an inexperienced lawyer defend his cousin in a murder case in this courtroom comedy.
7. Anatomy Of A Murder (1959)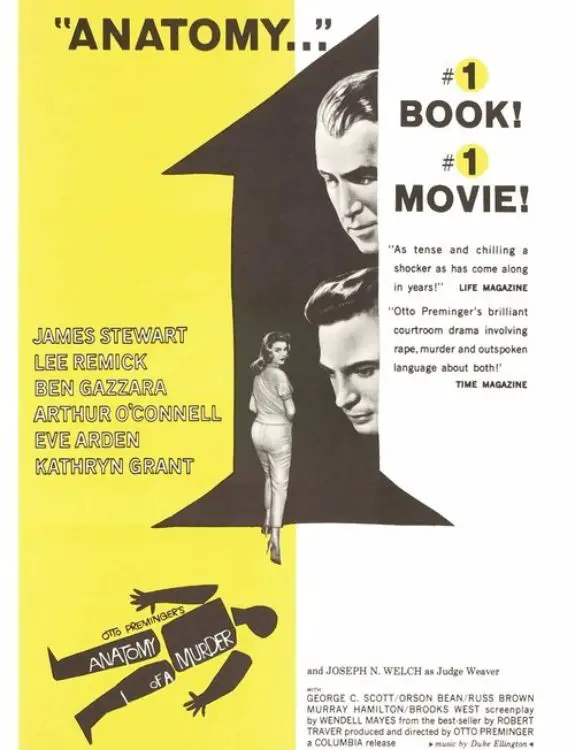 Another courtroom drama that discusses the brutal topics of rape and revenge, Anatomy of a Murder is a classic in all aspects.
Before you see from the viewpoint of a modern-day lawyer, understand that it was presented in an era when sex was taboo and wasn't discussed with details that make the highlights of this movie.
8. The Lincoln Lawyer (2011)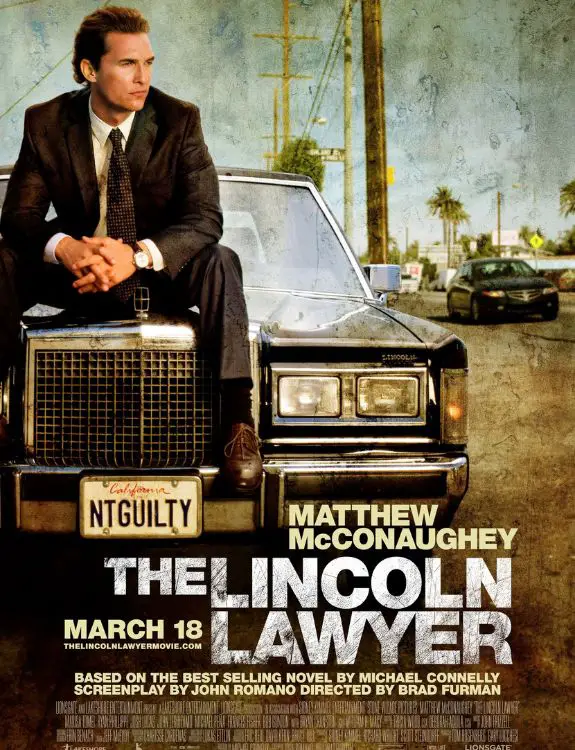 A criminal defense lawyer got a once-in-a-lifetime opportunity when he was asked to represent a wealthy client for the first time in years.
The case of attacking a woman from a bar seems easy at first glance but the lawyer soon discovers more truths and the case grows deeper.
Watch this movie to satiate your inner investigator.
9. Witness For The Prosecution (1957)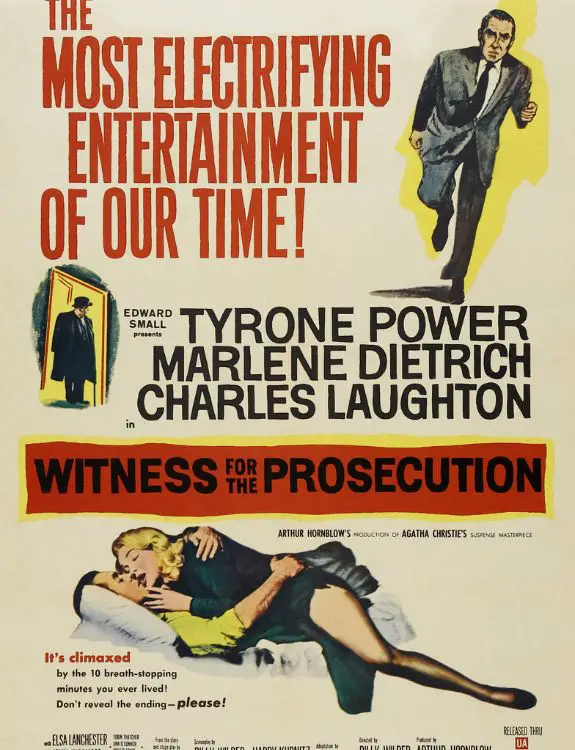 Adopted from the 1953 play of the same name, this movie shows a wife's efforts to discredit the evidence to acquit her husband from the murder charge.
It's a great movie to understand the litigation process while also enjoying the intricacies of human psychology.
10. Legally Blonde (2001)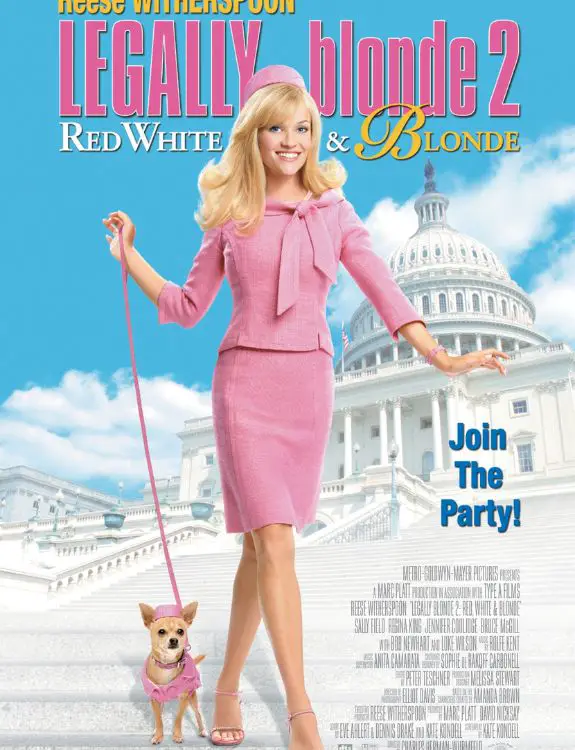 The romance that takes place in a law school takes the beautiful Elle Woods and her lawyer boyfriend. But let the story move ahead a little and see the not-so-surprising twist in it.
The story is a cliché, I might admit. But it still satisfies the viewers because of its perfect execution.
11. Philadelphia (1993)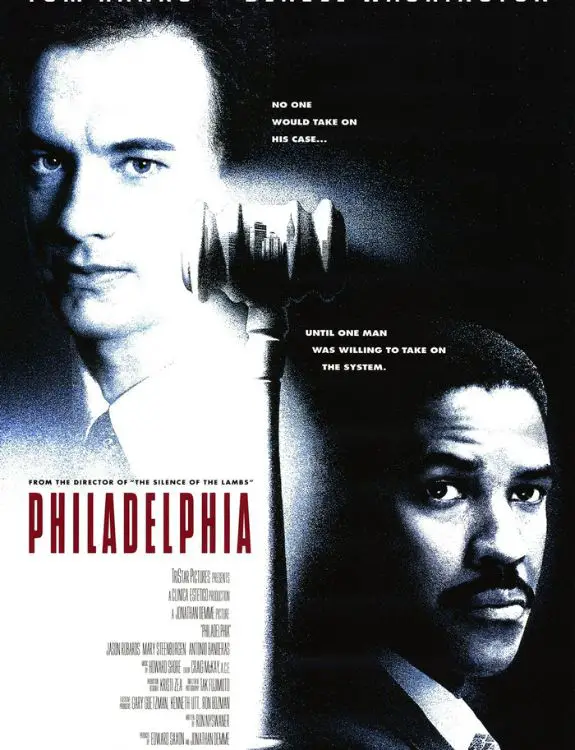 This movie touches on sensitive topics of homosexuality and HIV disease. Revolving around workplace discrimination, the case highlights the importance of respecting humans regardless of differences of opinion.
12. The Verdict (1982)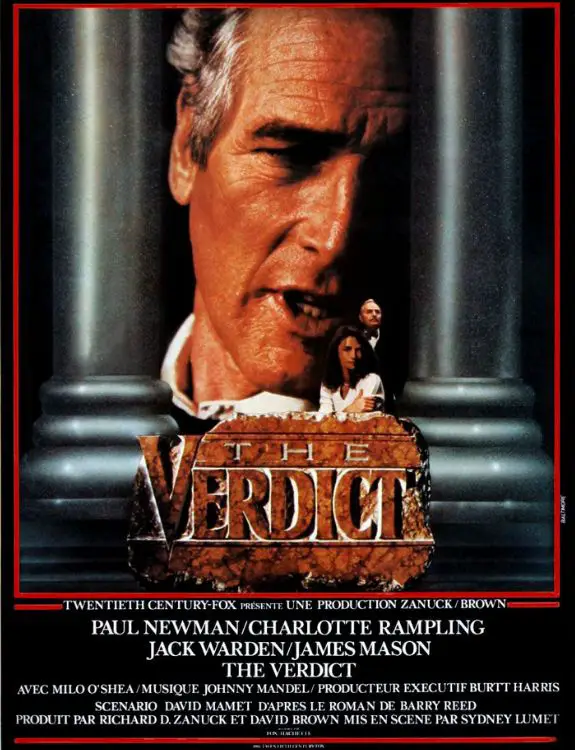 At the last moment, Frank Galvin decides to say goodbye to a rare opportunity to make money in his failing career by bringing the medical malpractice case to trial instead of burying it with an out-of-the-court settlement.
Does he succeed at bringing justice to the victim? Watch the movie to know.
13. Presumed Innocent (1990)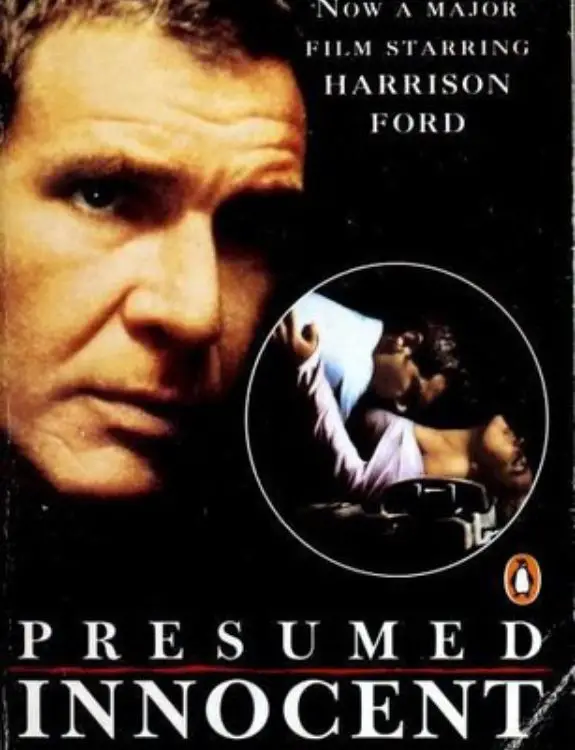 Another thriller that now focuses on the rape and murder of Carolyn Polhemus. As the investigation progresses, the viewers see the prosecutor slowly turning into the prime suspect.
This story of jealousy and suspense will leave you appreciating the whole plot.
14. Judgment At Nuremberg (1962)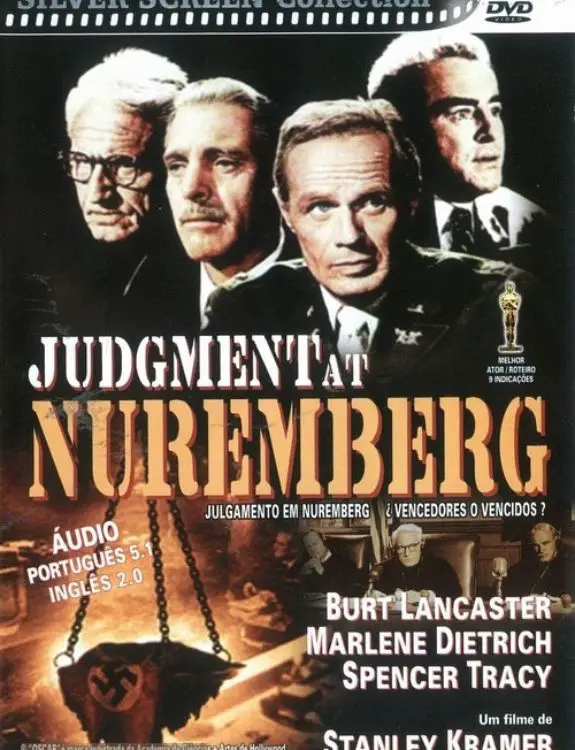 If you have an interest in history – especially Nazi history, this movie will tell you a lot about the views of Germans in those days.
It analyzes the moral values and viewpoints of four German judges in conducting their crimes against humanity.
15. A Man For All Seasons (1966)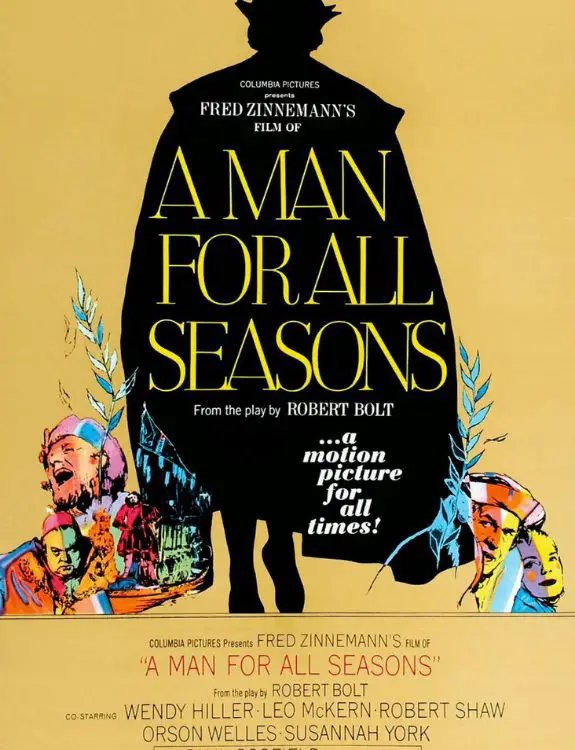 This movie documents the history of Henry III's quest for divorce and tells the story of the extreme bravery and integrity of Sir Thomas More.
It also shows More's prowess as a lawyer and his political vision. It's an inspiration for those law students and professionals who have taken up their careers to uphold justice.
16. A Few Good Men (1992)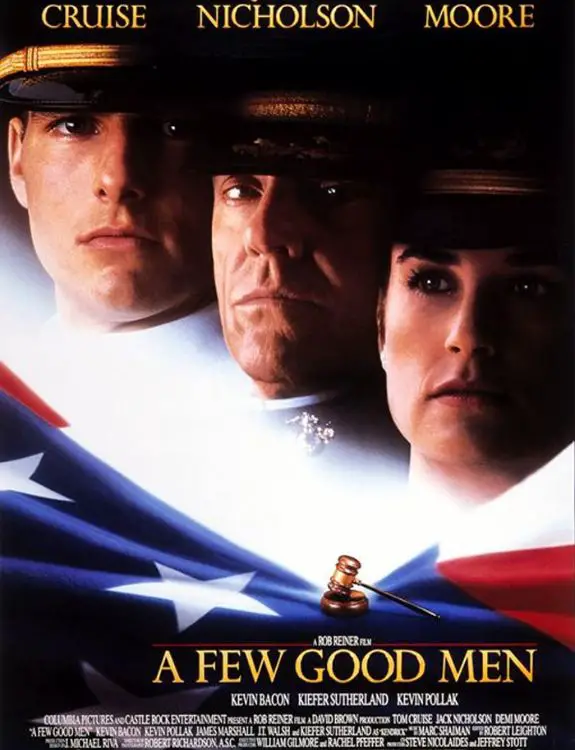 We follow legal proceedings in this movie – no doubt on that – but the proceedings are strictly martial in nature. The case we are watching has roots in US Marines and, of course, uses military law to prosecute or defend the defendants.
17. The Rainmaker (1997)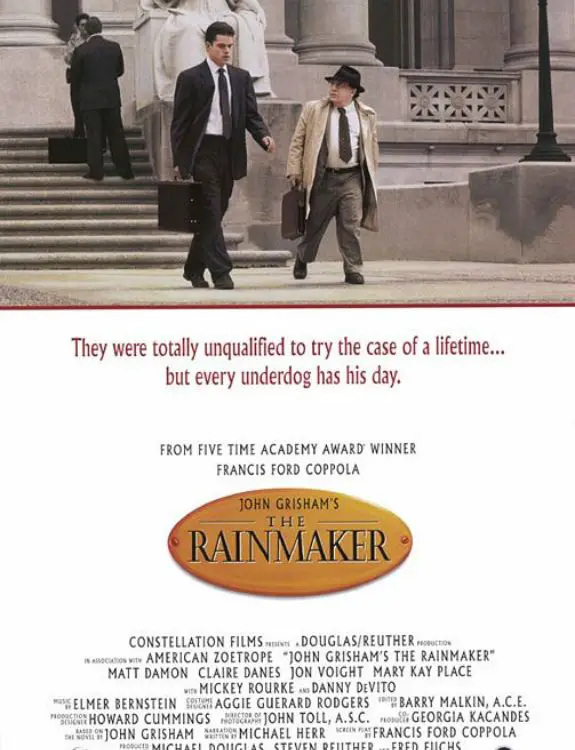 The movie follows Rudy Baylor as he manages to get a case after much struggle and ultimately succeeds at it only to leave the practice to pursue teaching.
Focused on insurance laws, the story shows the struggles of young attorneys while mixing in a dose of comedy.
READ MORE: Netflix and No Chill: 6 High-Rated Horror Movies on Netflix
18. Kramer VS Kramer (1979)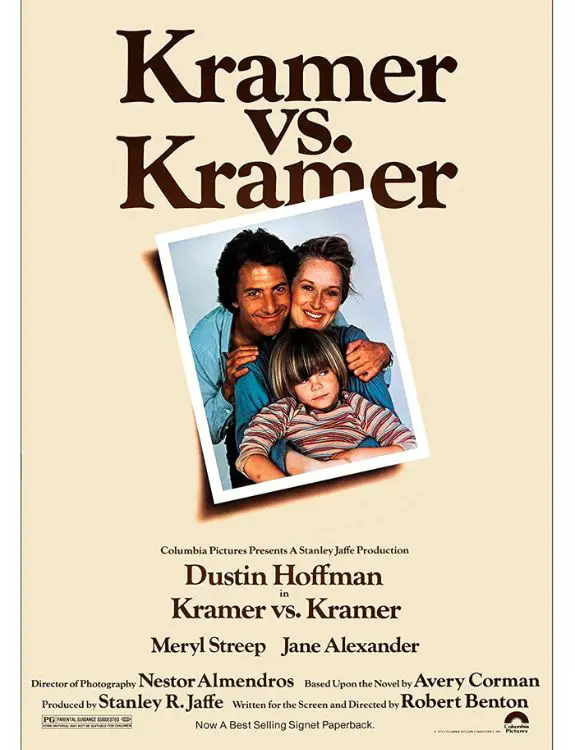 Spoiler alert  The movie is a legal drama only because it includes a custody battle. However, the essence of the story lies in the marital and family relationship, social interactions, and growth of people. Feel the emotions and conflicts of the characters as they show their terrific performances.
19. Compulsion (1959)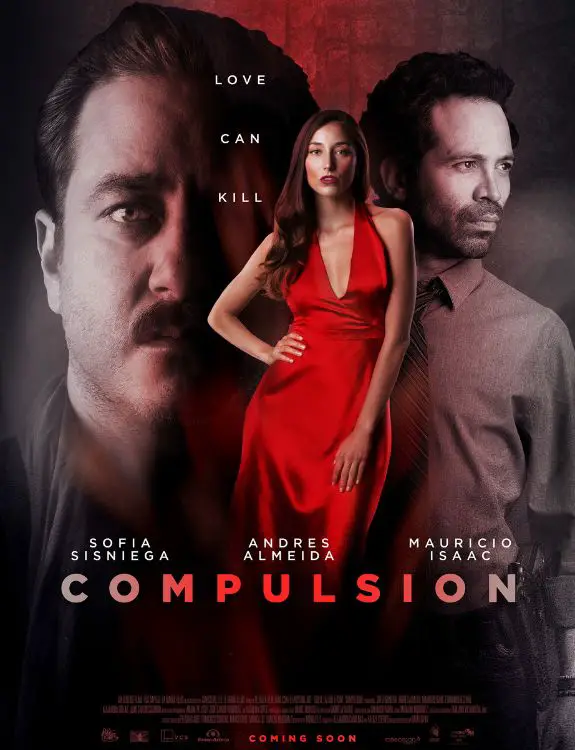 Recreating the infamous Leopold and Loeb (1924) case, this movie follows two sociopath law students as they murder a boy to experiment with a rare occurrence of flawless murder. What follows is the intelligent use of intellectualism and legal arguments.
20. And Justice For All (1979)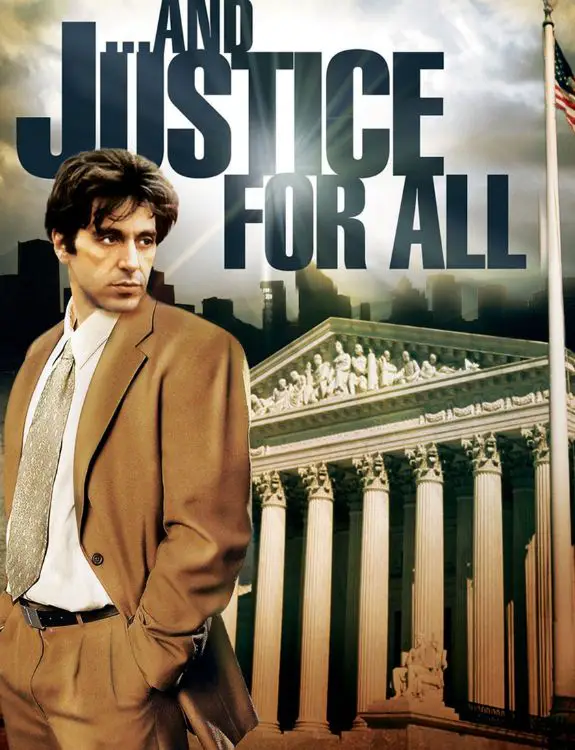 Uncovering the dark side of the legal system, this classic shows the courage of a defense attorney who is fed up with all the injustice that prevails. Don't take it too seriously, though; the injustice is not as widespread as is depicted in the movie.
21. A Time to Kill (1996)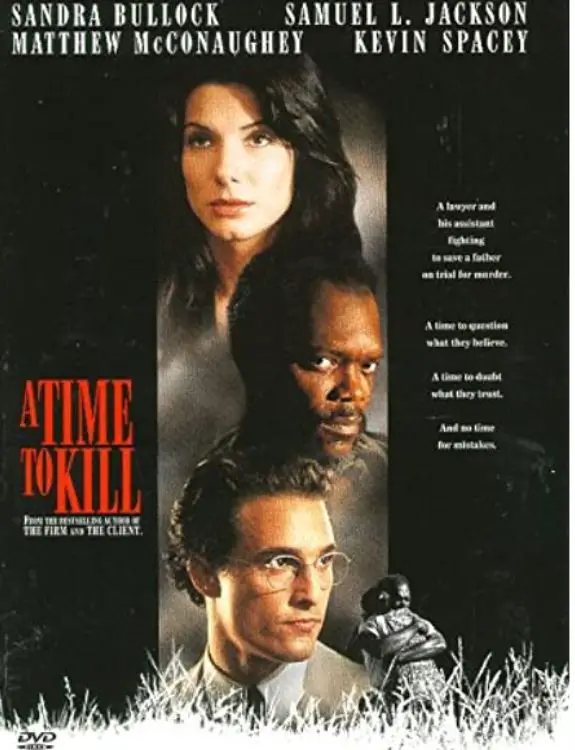 As the name suggests, the movie suggests that there can be a time to kill. You may or may not agree with this school of thought but the masses in the movie clearly disagreed. What ensued was a series of violent episodes across the state. If you can bear some aggression – especially racial aggression, this movie will be of your interest.
22. A Civil Action (1998)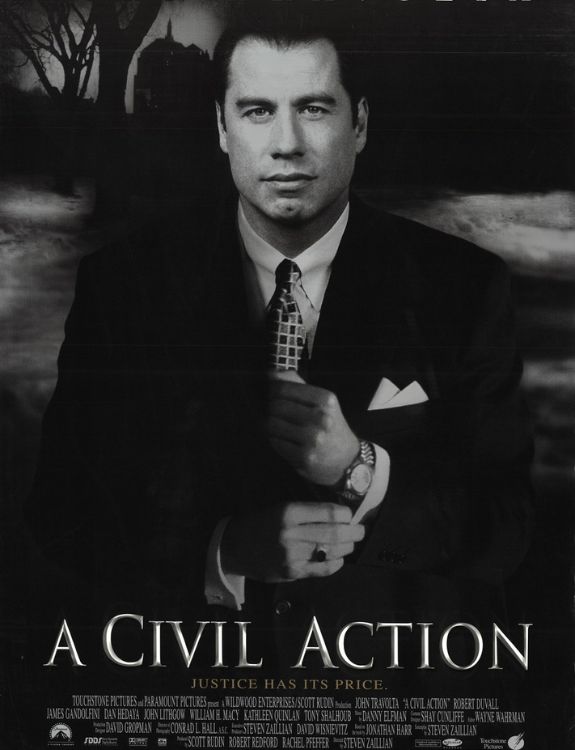 This movie deals with another case of environmental pollution at a large scale that is inspired by a real-life case that was heard in Woburn, Massachusetts in the 1980s. An example of the fierce determination and high emotional integrity of the lawyer, this movie inspires the would-be lawyers to remain true to their profession.
23. Amistad (1997)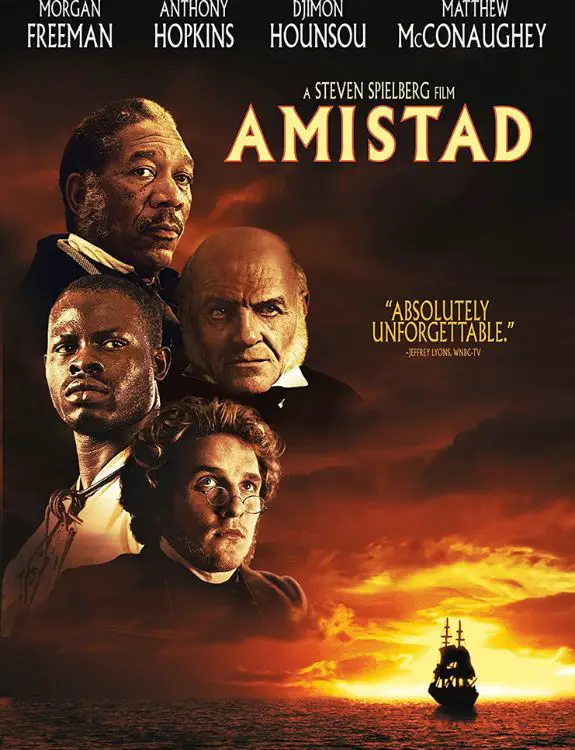 Based on the subject of slavery, its abolition, and the laws that dictated, supported, and managed it; this movie shows the human side of the key players. It shows how a few good people were living in every era that tried to do good in an evil system to protect a few people they have the power to protect.
READ MORE: IFVOD TV Review: Legit or Scam? 5 Best Alternatives
24. The Devil's Advocate (1997)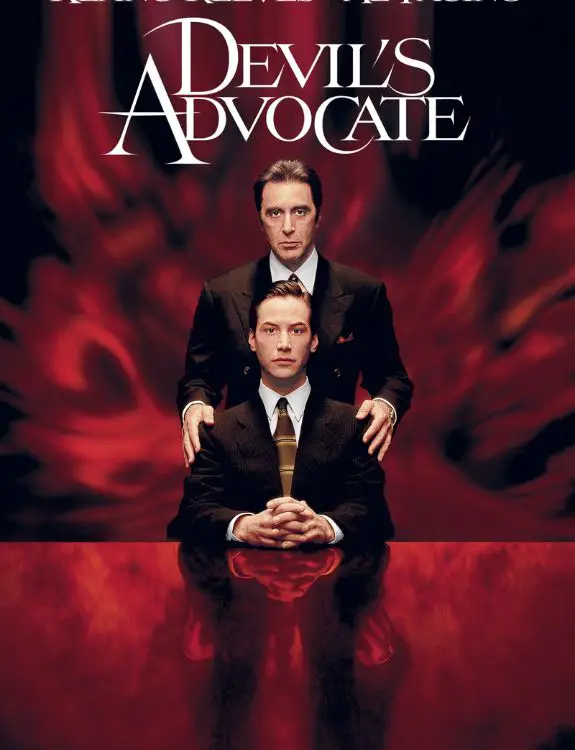 The movie follows Kevin Lomax, a defense attorney as he tries to forgo his professional integrity but later learns that this integrity is the value that will serve him in the long term. Full of twists, this movie is often categorized within the supernatural genre.
25. To Kill A Mockingbird (1962)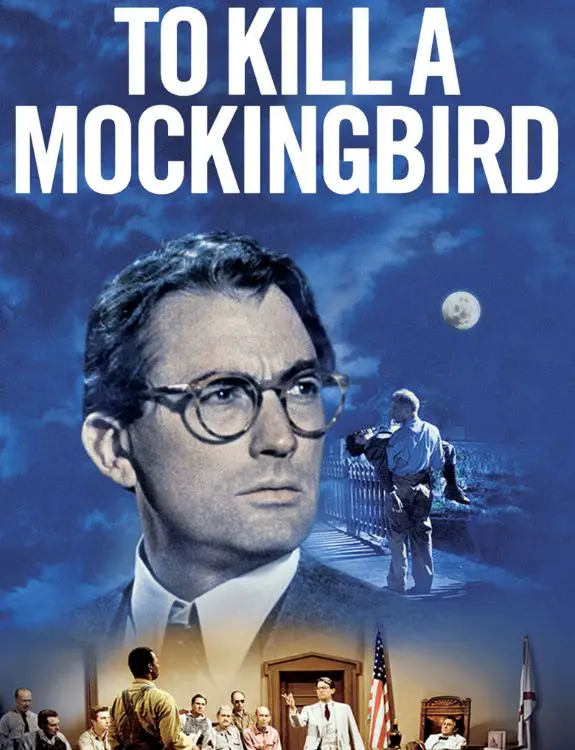 This well-received film from the 1960s highlights the issues of racial discrimination and stereotyping. The darker side of society comes to the forefront as juries decide to set aside evidence to declare an innocent guilty. Beware; the classic may leave you moved.
Take Away
Law movies don't have to be dark with lots of criminal litigations. They can be light and humorous as well. Yet, you will find darker movies in this genre more frequently than those with light stories and tones. If you are looking to step back and relax without leaving your ground as a law student or practitioner, you can use this post as a reference to select law movies to watch next.