Some people struggle throughout their life to get fame and recognition. Still, fame is intangible, and no matter what you do in your life, you will be only famous for a specific time or duration, and then everyone will forget your name. History has seen millions of people accomplish a great deal, but today we remember only a few. Those who are looking to know who's the most famous person in the world will get their answer here.
It is undeniable that the most famous person in the world is Muhammad (PBUH), as he is the last messenger of God Almighty. He gave the right path to all humanity and set the codes of life. Not only for Muslims, Muhammad (PBUH)
is the leader of all humanity.
I have compiled a list of some of the most famous people in history who belong to various fields but are remembered and admired today for their contributions.
Just scroll down to know who they are.
Let's begin!
Abraham Lincoln
In 1861, after a lot of struggle Abraham Lincoln became the 16th president of the United States and was later assassinated in 1865.
During the American Civil War, Lincoln preserved the Union, abolished slavery, strengthened the federal government, and modernized the economy of the United States.
His childhood was spent mostly on the frontier in Indiana, where he was born into poverty in a log cabin in Kentucky.
He was a self-taught lawyer and government official. Lincoln was one of the biggest vocal opponents of slavery and fought for their human rights.
Lincoln's portrait appears on the $5 bill and the penny of United States currency. Among the five most visited attractions in the National Park Service, the Lincoln Memorial is considered one of the most visited monuments in the nation's capital.
Read More: 25 Great Law Movies Of All Time
Barack Obama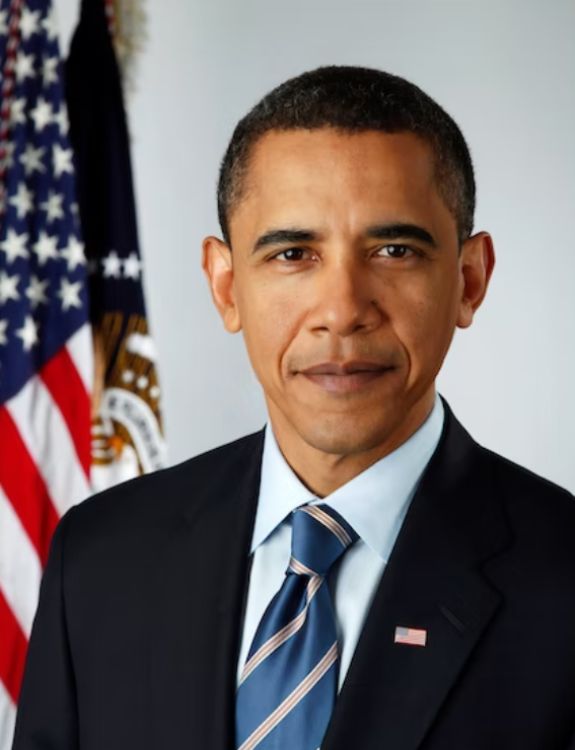 Barack Obama is one of the most popular presidents in American history. He was the 46th president of the United States and the first African American to hold office.
Prior to becoming president, Obama served as a senator from Illinois. He was also a civil rights lawyer and professor at the University of Chicago Law School.
Since taking office in 2009, President Barack Obama has worked to improve the economy, advance healthcare reform, and combat terrorism at home and abroad. Obama is still powerful as a former president world's most famous person.
Obama wrote and published a memoir in 2020, which sold millions of copies days after it was released. He also has well established social media presence on sites such as Facebook and Twitter.
Obama is believed to have had a more than financially stable life after he served as President of the United States.
Issac Newton
One of the most influential scientists in history, Isaac Newton was a physicist, astronomer, alchemist, and mathematician. He made major contributions to optics and classical mechanics and is considered a key figure in the philosophical revolution.
Newton is credited to formulate the laws of motion and gravitation, which were superseded by Einstein's relativity theory.
Newton applied his mathematical description of gravity to explain Kepler's planetary orbit, tides, and the trajectory of comets. He also proved that Earth is an oblate spheroid.
It is shocking for some people that Newton, throughout his life, did not marry anyone, spent all his time discovering new things about science and technology, and died as a virgin at 84.
Albert Einstein
Albert Einstein is known as a German-born theoretical physicist and is regarded as one of the greatest and most influential physicists in history.
He was born in Ulm, Kingdom of Württemberg, German Empire, on 14 March 1879 and died on 18 April 1955, at the age of 76 years.
He gave us the theory of relativity and quantum mechanics, the two pillars of physics. His other most notable theory is the mass-energy equation, for which he received Noble prizes.
As a father of physics Albert Einstein is credited with laying the foundations for today's technological advancements.
He also showed how to calculate Avogadro's number and molecule size which is his other most noteworthy contribution to Physics.
Michael Jackson
Michael Joseph Jackson is the most significant cultural figure of the 20th century. He was born in 1958 and died in 2009 due to a propofol overdose at 50. During his long four-decade career, he made an everlasting impression on the entertainment industry.
Besides being an American singer, dancer, and philanthropist, he was also considered a fashion icon. In addition to a great deal of fame and popularity, this best-selling music artist also had a lot of legal issues relating to child sexual abuse. However, he completely denied the allegations on every platform and was later found innocent.
Jackson influenced musicians across many music genres by performing complex dance moves on stage and through video. Among his most significant moves are the moonwalk and robot, which continue to inspire dancers today.
William Shakespeare
Shakespeare is considered one of the greatest English writers and dramatists of all time. His writings include 39 plays, three poems, 17 comedies, 154 sonnets, and many other verses. Almost all of his work is translated into many languages.
Shakespeare's birthplace in Stratford-upon-Avon, Warwickshire, and he started his career by working as an actor and writer. He wrote his most notable plays in the time between 1589 and 1613.
Even today, his comedies and histories are considered one of the best works in this genre. There is no doubt that Hamlet and King Lear are masterpieces, serving as milestones for all drama to follow. He wrote these in a unique style that is still admired today and will continue to be admired for a long time.
Leonardo da Vinci
Leonardo da Vinci, while initially famous as a painter, became known for his work in many other domains. His drawings are one of the most important sources of information about life during the Renaissance. He has been seen as an inspiration to later generations of artists.
After learning the art of painting and sculpture from Andrea del Verrocchio, he began his career in Florence but spent much of his time in Milan, serving Ludovico Sforza. The artist also worked in Rome and spent his last three years in France before dying in 1519.
Leonardo da Vinci is not only a wonderful painter and sculptor, but his work as a scientist and engineer is also remarkable. His paintings convey a wonderful sense of the mechanism of the human body, their needs with behavior in a certain way, and the physics of light and shadow, as depicted in his paintings, are unmatchable.
Adolf Hitler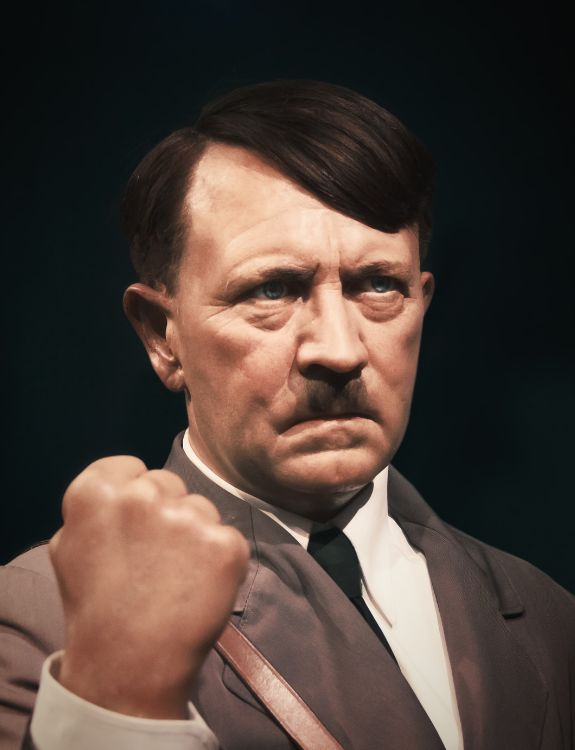 Hitler is one of history's most well-known and reviled figures. He was an Austrian-born German politician and worked as a dictator of Germany for about 12 years, from 1933 to 1945.
We all know that Hitler was obsessed with the German nation's superiority concept, which he called "Aryan." He wanted to make himself the most powerful man of that time and take revenge for ww1.
His role as the leader of the Nazi Germany Party leads both World War II and the Holocaust. During the war, Hitler was involved in military operations that killed about six million Jews and millions of others.
In 1945, Adolf Hitler committed suicide by swallowing a cyanide capsule and then shooting himself in the head in his bunker.
Dwayne Johnson
Dwayne Johnson is most famously known by his ring name, The Rock, from which you can guess the strengths and power of this man.
After making his name in wrestling, he came to the media and started working as an actor and producer. Now, like in wrestling, he has made a good name and fortune in the Hollywood industry.
In addition to this, Johnson is an activist and philanthropist. His popularity in America also led him to show an interest in politics. Recently, in an interview, he stated that he would like to stand out in the elections if the people truly want him.
According to an opinion survey, almost 46% of respondents said they would vote for Johnsson if he stands for the presidential election. So, from this, you can estimate his popularity in America.
The Rock is currently 49 years old, and his estimated net worth is around $ 320M. Rock is also active on his Instagram profile with 335 million followers and keeps her fan updated regarding his workout routine, humourous posts, and motivational things.
Read More:
Elon Musk
Elon Musk is known as one of the most successful entrepreneurs in history. He has a net worth of $239.6 billion and has founded and is CEO of several successful companies, including PayPal, Tesla Motors, SpaceX, The Boring Company, and more.
In 2021, he was also the Time News Magazine person of the year. As one of the most successful names in the world, Elon Musk started from the bottom, rose to fame, and became one of the most successful and admired figures of all time.
Elon Musk is also a philanthropist, and he founded the Musk Foundation. As part of its mission, the foundation provides solar-powered energy systems in disaster areas and supports research, development, advocacy, and education in science and engineering.
Elon Musk is also known as a controversial celebrity as he is often highlighted in the media because of his statements, especially during the COVID-19 pandemic.
However, nobody can deny the efforts he put into the world of artificial intelligence and economic success. There is no doubt that he is an asset to this world.
Mark Zuckerberg
Mark Zuckerberg is most famously known as the Co-founder and CEO of Meta Platforms. After co-founding one of the most used apps in the world, Facebook, Mark Zuckerberg became a self-made billionaire at 23.
With a net worth of around $62.7 billion, Mark is in the top ten richest people in the world. As by Forbes, Mark is considered one of the most influential and powerful people in the world.
The Real-Time Billionaire is also a philanthropist who donates a significant part of his income to schools and charities. Mark Zuckerberg is also part of "The Giving Pledge."
In the spirit of The Giving Pledge, Zuckerberg and Priscilla Chan pledged to give away most of their wealth throughout their lives to help advance human potential and promote equality.
Jeffrey Bezos
Jeffrey Preston Bezos is famously known as Jeff Bezos. As an American entrepreneur and investor, he was also the Executive Chairman of Amazon. However, he resigned recently to pursue his interest in space.
Bezos is also the second billionaire who has traveled to space and made headlines after traveling 11 minutes solo flight in space. Currently, he is 58 years old with a total net worth of around $180 billion or more.
As one of the wealthiest people in the world, Bezos is working to provide free education to poor children whose families cannot afford it.
During natural disasters such as pandemics and floods, he is provided with free education, food, and shelter to the people affected.
Joe Biden
Joe Biden is the current and 46th prime minister of the U.S. Before becoming the prime minister, he also served as 47th vice president and represented the Delaware state of the U.S under former president Barack Obama.
As a 29-year-old, Biden was the youngest senator ever elected. Biden is also the oldest President in U.S history and also the first President to have a female vice president.
The current net worth of Biden is around $9 million which is not too much if we compare it with the net worth of other famous people. Yet he has established himself as one of the year's most famous and googled people.
Cristiano Ronaldo
The Portuguese footballer Cristiano Ronaldo is one of the world's most successful and top players. He also has the tole of "Most Capped Player" of Portuguese.
Between 2016 and 2019, Forbes and ESPN ranked Ronaldo as the world's most famous athlete and the world's highest-paid athlete. Ronaldo also has the title of becoming the first footballer in history, earning $1 billion in his career.
The current net worth of this footballer is around $300 million. Ronaldo holds real Madrid's scoring record. A CR7 Museum, which is located in Ronaldo's birthplace Funchal, Madeira, is dedicated to paying tribute to this living legend by displaying his trophies there.
Conclusion
There are so many famous people in the world, it's difficult to narrow it down to just a few. However, these famous people have made an impact on history and the world that cannot be ignored.
From scientists to politicians to artists, these individuals have changed the course of history and left their mark on the world. We can learn from their example and strive to make our own impact on the world.