Welcome to 2023, when the vast majority of businesses are primarily focused on digital marketing for their advertising efforts. Consumers begin and end the buyer's journey for so many products and services entirely online, which has made digital marketing one of the most important industries in American and even global economies.
For aspiring professionals in Kansas City, online marketing might be the perfect career path. Whether you want to master digital marketing as a student or you are thinking about a career change after 20 years in one particular industry, entering this field is a great opportunity.
What should you do to start pursuing a career in online marketing? Let's discuss some steps you can take to get started and carve out a freelance career or a position with one company.
Learn the Importance of Marketing in General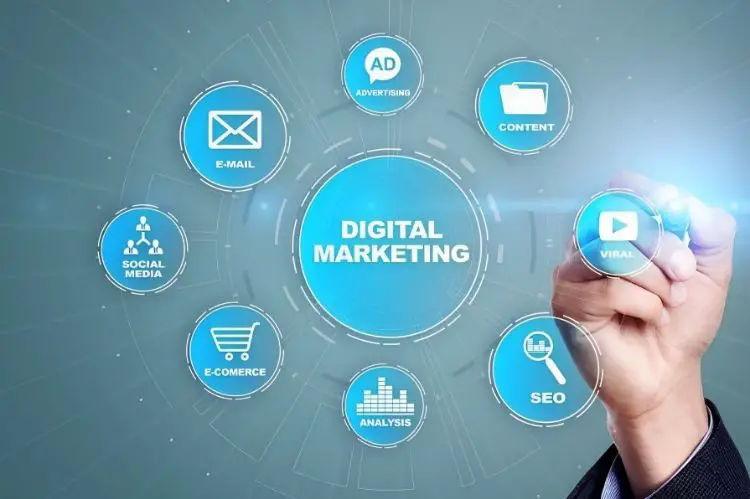 Before you start exploring digital marketing specifics, it is important to understand the purpose of marketing in the first place. Business owners and executives need to convince their audiences that the products offered by their companies are the best option to satisfy a particular need. To do so, they must communicate effectively with customers.
The two components of every marketing piece are the medium and the message. What is the marketing piece trying to say and how is it being delivered to the audience? Every marketer's job involves finding the right balance between these two components that will have the greatest effect on audience members.
Components of an Online Presence
You should also learn about the variety that exists within the online marketing space. It is not just about a website or social media accounts, but how these and other channels work together to build a strong Internet presence for a brand.
For example, one piece of the puzzle is search engine optimization (SEO), which refers to the process of increasing a website's authority so that it ranks higher on search results pages. Another form of online marketing is an email campaign where marketers send messages directly to the inboxes of audience members.
There are also pay-per-click ads that you can specialize in or analytics. Video marketing is another component of online advertising. If you can find an area to specialize in and become an expert, then you may have better luck securing a career.
Types of Jobs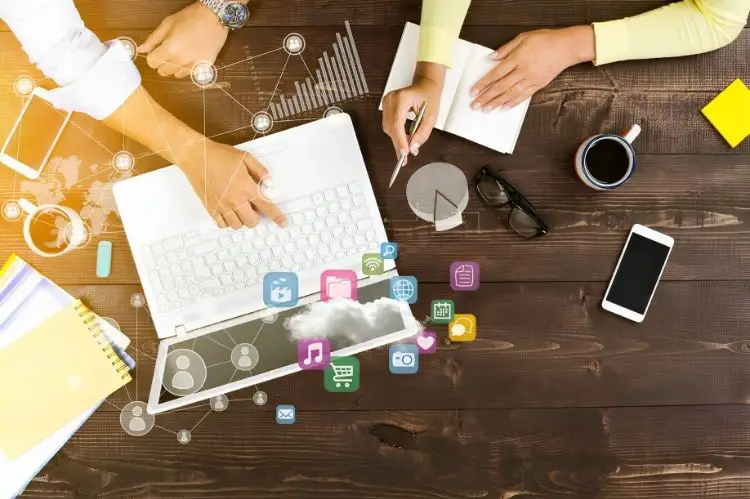 Online marketing is very versatile, which means the demand offers many opportunities to earn an income in this field. The most basic route toward an income is to apply to open digital marketing positions within Kansas City companies that are expanding their internal marketing teams.
Another option is to seek out firms, such as Kansas City SEO services, that do the marketing on behalf of their clients. However, you can also choose to become a freelancer and work for yourself. Many career trajectories allow you to sign temporary contracts or do specific projects with companies of your choosing.
You could become a content writer, copywriter, graphic design artist, social media manager, or even a PR specialist, all in a freelance capacity. Understanding the type of work situation you will thrive in can help you narrow down the type of online marketing career you want.
Make Yourself an Appealing Candidate
The hardest part about finding a job in online marketing is competing against other candidates. The popularity of this subject has made it an incredibly competitive industry, with possibly thousands of other similar applicants in the Kansas City area alone vying for the same positions you are. Standing out from the crowd is crucial if you want a great job in this field. Staying up-to-date on current marketing trends is a must.
You should also continue to pursue new skill sets by taking courses or certifications that advance your knowledge. Try to gain some experience doing freelance jobs to build up a portfolio that you can show to potential employers.
Those who are most likely to be hired for online marketing positions are demonstrating that they know their stuff, have experience, and want to be the best marketers they can be by constantly honing their craft.
The Market May Be Competitive, But it is Very Large
The fact that digital marketing is a growing field is also helped by the development of the remote workforce. More versatile jobs are opening up, making it possible for you to stay in Kansas City while finding a remote marketing position in New York.
It can also work the other way around. The market is competitive as this is a valued skill set to have in 2023, but that also means that there are a lot of jobs you can pursue. Plus, there are plenty of small businesses that cannot afford big contracts with marketing agencies, but they may be willing to pay a freelancer to help them with their online presence.
Follow the steps listed above to find the perfect career path and make yourself an appealing candidate for companies that need help with their marketing efforts.
Read Next: Master Timeless Marketing Methods for Business Growth