Indonesia has approximately 17,000 islands, with most tourists flocking to the lovely province of Bali. The island is Indonesia's most popular tourist attraction. It has so much to offer, from its vast mountain ranges and beautiful green rainforest to different people, various cultures, and artwork.
This is why Bali is the most recommended place to visit if you ever decide to catch a plane to Indonesia. Below, we listed a few reasons why you should stay at Indonesia's gem, the province of Bali.
1. Amazing Accommodations
Bali's accommodations options are excellent. This is because they provide many alternatives, from low-cost Airbnb to gorgeous apartments and expensive hotels. Therefore, there will never be a shortage of places to stay in Bali since the island provides a plethora of selections.
Suppose you do decide to splurge on a fancy place to stay. In that case, most accommodations include infinity pools with breathtaking views.
Not only that, but most lodgings have excellent amenities that benefit visitors, and the services provided are top-notch because the staff accommodates each guest's needs.
2. Food
A tourist destination that does not provide unique dishes is not a desirable vacation destination. Bali is famous for its diverse cuisine as it contains some of the finest native specialities.
Suppose tourists prefer to go on organized excursions. In that case, they can learn how to prepare Balinese meals independently by taking culinary classes taught by world-renowned chefs.
Besides the traditional food, Bali has many restaurants that offer cuisines from all over the world, be it vegan, raw, or organic, for you to choose from.
3. Culture
Bali is culturally diverse. It is astonishing how Balinese have successfully managed to preserve the culture of their forefathers.
Every year, multiple festivals are organized, and travellers are welcome to attend and participate. Saka New Year, Ngembak Geni and Omed-omedan, Bali Spirit Festival, Ubud Food Festival, Perang Pandan, Bali Art Festival, and Bali Kite Festival are a few among the many festivities that are held and celebrated. Attending these fairs is an excellent method to learn more about Bali's culture and heritage.
4. The Locals
The Balinese are among the most welcoming people to outsiders. They are friendly and polite. They are also considered excellent guides in helping you navigate your way through Bali. When travellers sense how welcoming the locals are, they feel more at ease and protected while enjoying their vacation.
5. The Beaches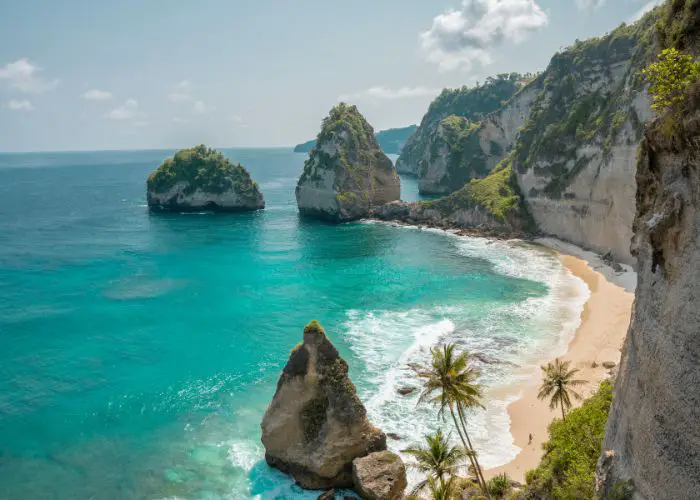 The reason why people keep returning to Bali is because of its gorgeous coastline. The beaches are covered with white powdery sands, turquoise-coloured clear blue seas, lush flora, and limestone cliffs.
Every beach in Bali is distinct from one another and has a beautiful landscape. Among the many beaches that are popular tourist destinations are Seminyak Beach, Nusa Dua Beach, Echo Beach, Jimbaran Bay, Thomas Beach, Sanur Beach, and Keramas Beach.
While you are having fun visiting these beaches, always remember the most crucial thing: applying sunscreen. Long-lasting exposure to the damaging UV radiation from the sun can cause long-lasting adverse effects on the skin, such as skin cancer, premature ageing and sunburns. Hence, do not forget to reapply sunblock every two hours for maximum protection against the sun.
6. Aquatic Activities
In addition to having stunning beaches, Bali also provides unique variations of water sports. These activities range from swimming, snorkelling, diving, surfing, and other types of water sports, which are always available for the guests.
Swimming with marine creatures such as colourful fish and Manta Rays is an unforgettable experience for many individuals. It is an opportunity you do not want to miss out on.
Tourists can participate in such activities by joining private trips that are sometimes organized by the hotels they are staying at or by purchasing an activities package from the locals.
However, you need to be cautioned against saltwater skin-drying properties. The amount of salt in the beach water quickly dries out your skin, and it does not entirely wash off in the shower. Instead, it lingers on your skin; hence the drying effects are prolonged.
Nevertheless, you should not allow this to deter you from enjoying yourself in the ocean and nature. You can always combat this problem by applying moisturizer as often as possible to keep your skin hydrated and soft.
7. Hiking Adventures
Other than being known for its stunning beaches, Bali is famous for its mountain ranges. Bali boasts fantastic trails, allowing tourists to enjoy the most mesmerizing views like no other.
If hiking is your primary motivation to visit Bali, the ideal time to visit is from April to September. During this season, the weather is usually warm to hot and muggy.
This is where hydrating lip balms come in handy. Keep your lips moisturized during travels, as you do not want cracked and dull lips to ruin your perfect Instagram pictures.
The reason why you have to go during this specific time is because of Bali's two seasons. Tourists are not recommended to go on hiking expeditions during the wet season since it can be dangerous due to highly slippery pathways.
8. Jungle Escapades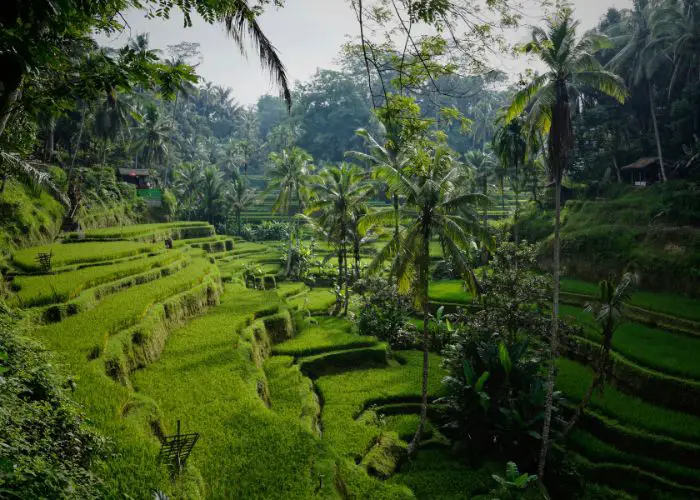 Visitors often return to Bali for its well-maintained culture and heritage, as you cannot fully appreciate what Bali has to offer in one holiday. The forestry escapades, which include the renowned rice fields and numerous daring adventures to the spectacular waterfalls, are a few of Bali's most well-known attractions.
Activities in the forest involve quad biking, white-water rafting, a jungle swing, and breakfast with the elephants, which you do not want to miss out on!
9. Famous Destinations
Bali has more notable attractions than the activities and locations described above. To see and understand how the Balinese take care of their culture, you can visit The Ubud monkey forest, which exemplifies how Bali protects its land. This forest is home to hundreds of monkeys while simultaneously providing a sanctuary to the animals.
Furthermore, Besakih Temple is Bali's most prominent temple and a must-see sight on the island. On top of that, the most well-known temple in Bali is Ulun Danu Beratan. Finally, in Lake Bratan, there lies a postcard-perfect religious temple which gives off a picture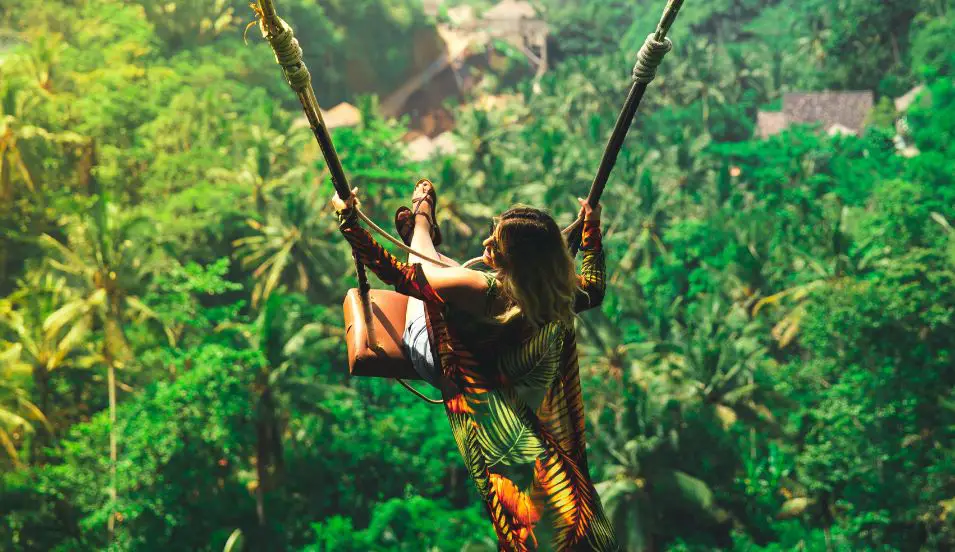 que effect.
10. Going Shopping
In terms of shopping, Bali has something for every traveller. You cannot miss out on Ubud Art Market as it is one of the best places to shop in Bali. It includes all types of Balinese art forms.
Local sold unique items include pottery, exquisite textiles, and other hand-woven crafts inspired by Indonesia's indigenous people. Canaan, Gaya Ceramics, and Threads of Life are among the popular stores that you can find here in Bali.
Based on the reasons listed above, it is justified why people keep returning to Bali for a vacation to wind down. So, what are you waiting for? The next time you are planning for a trip, make Bali your next destination!