Yes, you can live safely in Mexico despite what the media is telling you. Here are the 9 safest places to live in Mexico. Retirement planning is not just about finances and health maintenance. It's also about lifestyle, adventure, and comfort.
No doubt, finances are the key deciding factor in deciding the right place to live. But the affordable cost of living alone doesn't guarantee a comfortable lifestyle for many retirees. You also have to consider the quality of living – and safety of life and property is a prominent factor that determines the quality of life prevalent at a place.
If Mexico is a country on your list where you would like to live during retirement, you would want to know how safe it is to do so. If you are reading this article, you must have encountered suspicions about safety in this Latin American country.
Yes, the allegations are correct for some parts of Mexico but you should acknowledge that many places in the country carry low crime rates and higher safety levels for residents. Some of the cities in the country are friendly towards expats and retirees. Here is the rundown of the safest places to live in Mexico. But before we move to the names of these cities, let's appreciate a few facilities that make Mexico an attraction for expats.
The healthcare system is a breeze. The expats have to pay a mandatory insurance premium to gain access to public healthcare services which are universal for every person living in Mexico. If you will, you can get the services of the private health care system by paying from your pocket.
It's a country that sees bloom in tourism activities, especially in spring. People here are laid back and welcoming to expats. The best part is the developing communities of expats here. Because of a shift towards a nomadic lifestyle and Mexico's willingness to host expats, the country has considerable communities of tech enthusiasts and entrepreneurs. Safety is another positive attribute of the country that only becomes visible to you when you search in the right places.
Let's Learn More About The Safest Places To Live In Mexico
1. Tulum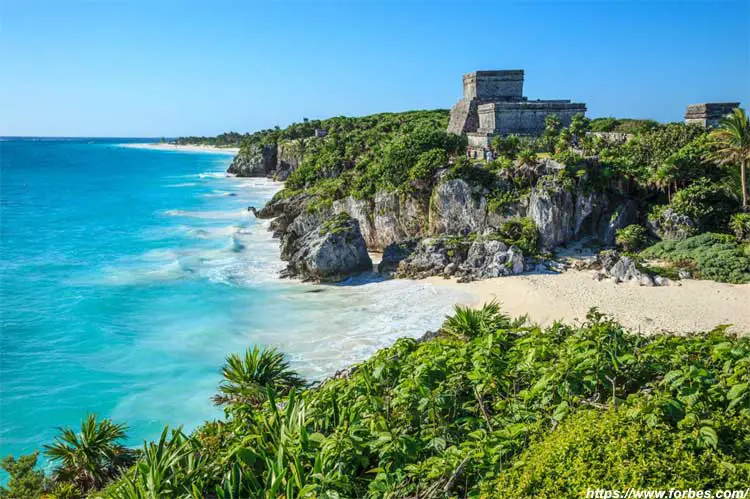 You may know Tulum for its attraction as a tourist place. But you can also feel safe to live here for months or years. Although the Instagram-perfect resort doesn't currently host many expats, the community is growing steadily.
It's especially convenient for those people who want to move on their own as the town is crowded with single friends so would easily find new acquaintances. Because of an influx of tourists at any time of the year, you cannot count on it to remain retirement-friendly or old age-friendly at most times. The place is louder for most people looking to get a quiet ambiance.
On top of that, because of its high cost of living, it is not suitable for most retirees. But if your move is nomadic, you can call it home for months or years before choosing a place to live.
2. Puerto Vallarta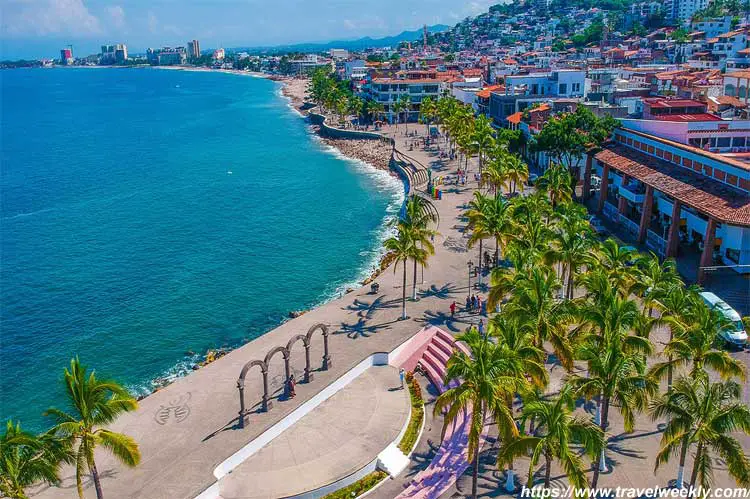 While Tulum is a place for tourists and digital nomads looking for a resort to unwind, Puerto Vallarta is a complete package tailored to support expat communities. If you are not an entrepreneur looking to set up your business out of Mexico, this place still maintains its openness for you to maintain a high standard of life.
It offers the biggest number of expats in a Mexican city. The perfect blend of American and other expats and local people of the place allows you to maintain a diverse social circle. Although the number of expats in this area is increasing every day, you wouldn't feel that the locals are spoiled by these immigrants. Instead, you have plenty of opportunities to learn about their lifestyle and blend in if you will.
Although not as popular in terms of tourism as Tulum, Puerto Vallarta also showcases numerous beaches for entertainment. Even if you are not heading to the beaches every day, you would love the vibrant environment and exotic food.
3. Mexico City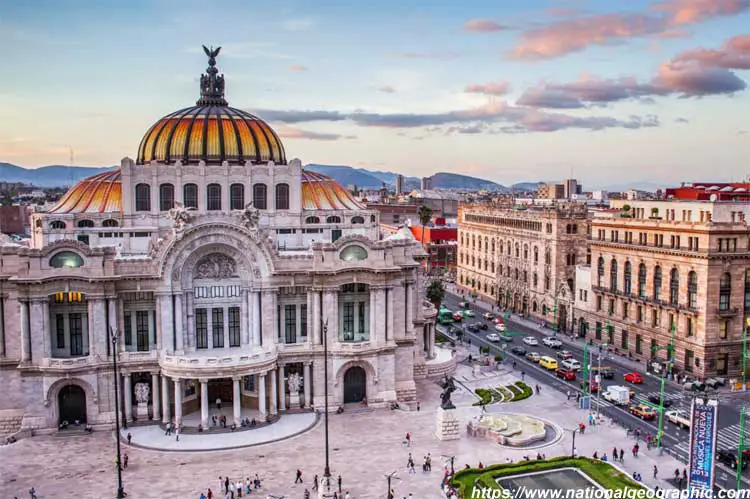 Is Mexico City safe? Let's see!
With a rank of 18 in Mexico's Peace Index for 2019/2020, Mexico City is not the safest place in the country. More speculations are highlighted in the news where it seems that any crime that is happening in Mexico has its connection with this financial hub in one way or another.
Considering that the city is a major source of GDP for the country, its crime rate is high. Still, it can be bearable for some expats especially if they want to reap the benefits that come with living in the most financially rewarding city of this country.
However, if you plan to move to the city, be prepared to always hang out in groups and limit your contact with strangers. That being said, Mexico's Peace Index ranks Mexico City among the most dangerous cities in Mexico.
4. San Cristóbal de la Casas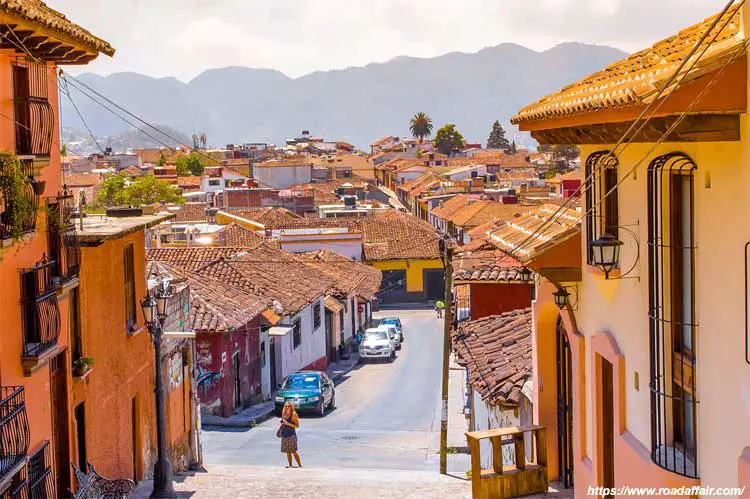 With colours that are unique to Mexican cities, this municipality stands from most others mentioned in this article because it lies far from the coast. Those of you who think of Mexico as a coastal country would be surprised that this town is a highland showcasing colonial architecture as its primary attraction.
Although recent trends are presenting it to tourists who can visit this Instagram-worthy town in their spring break making it count among the most popular Mexican cities, it's still laid back and quiet. You can consider making connections and contacts here as the locals don't consider every expat as a tourist.
The expat community here is growing and you can find facilities for networking in the town easily.
5. Mérida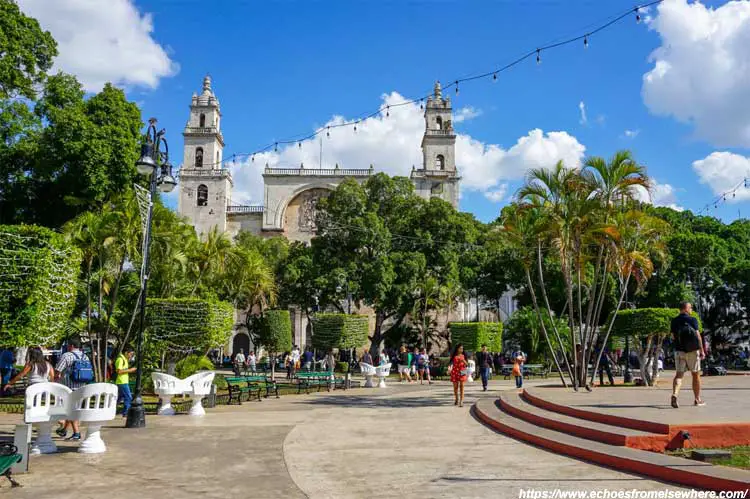 When it comes to the safest cities in Mexico, Mérida always tops the list. Its cultural history may not please you much if your sole purpose to live here is maintaining the quality of life and doing digital jobs, but you would find its infrastructure helpful in carrying out your work.
The city is not overly crowded and tourists are bustling around creating chaos. But if you know the place, you will find enough like-minded people to bond with and build your hustle.
The contrast of this beauty is also attractive for retirees who want a quiet life with a moderate level of fun and` movement.
6. San Miguel de Allende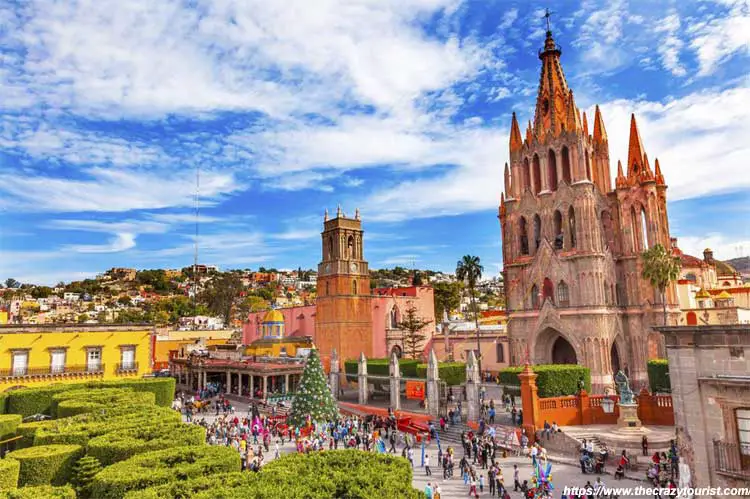 This is strictly the most comfortable place for retirees. Although most other places in this article boast networking facilities as their selling point to digital nomads, this one does the same for retirees. Most of the residents of San Miguel de Allende are pensioners so the chances of you encountering your age fellows rise considerably.
Even if you are a digital nomad looking to build your nest for a few months and you are craving wisdom from elders, you can choose this place as a primary residence.
7. Puebla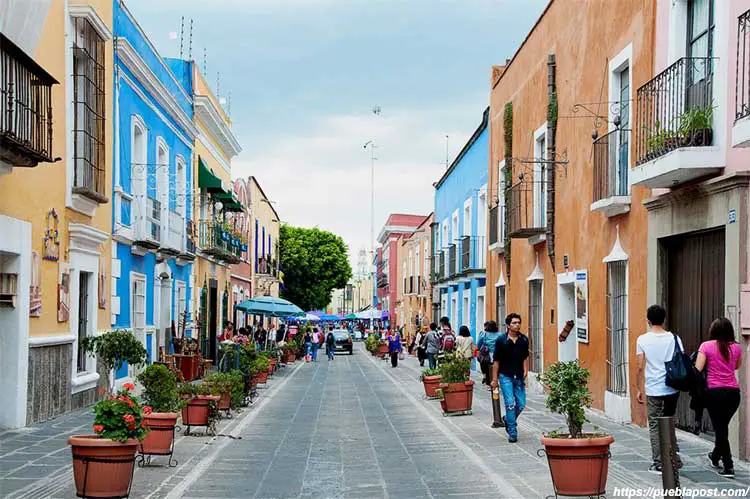 Although you may not find your peers hanging out here, it's one of the most beautiful places the country has to offer. This place may or may not prove to be the most lucrative to live in for decades depending on the individual's social needs.
And if you are visiting here to refresh your soul without losing your connection to work, know that internet speed is not the best in most places in Puebla.
8. Oaxaca City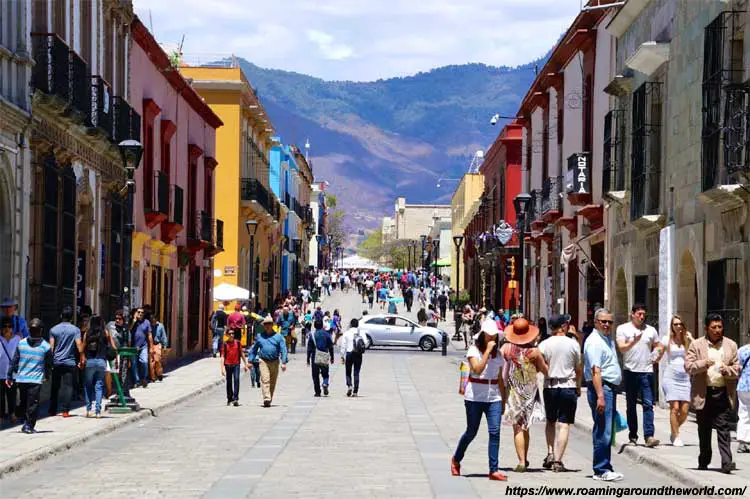 Unlike most other places for retirees in Mexico, this one is a bit more modern and developed. This urban feel is its highlight. For digital nomads, it's the best place to live in Mexico because of its friendliness towards online work. Near Mexico City in safety rating, this city is ranked 13th out of 32 states in Mexico's Peace Index.
For those retirees who fear they will miss out on social life and fun if they move back to highlands or isolated places, this is the best place to reside. The internet speed is reliable enough to hold video chats with relatives living abroad. It's also enough for most people pursuing work-from-home.
9. Santiago de Queretaro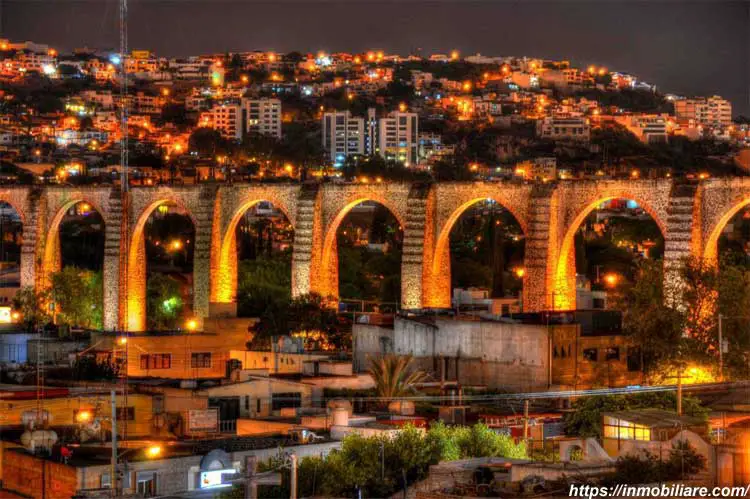 Also a UNESCO World Heritage site, this city is counted among the largest cities of Mexico. Because of its urban lifestyle and infrastructure, you can count on it to provide modern facilities that you are accustomed to availing at home.
This proximity of lifestyle is also beneficial for the digital nomad community as they can take advantage of its internet speed as well as skill-enhancing offices and institutes.
Note that although this city is safer than Mexico City, it lags behind Oaxaca City in terms of crime ratio.
Take Away
If you are coming from the safest place to live in the US, you might be worried about spending your golden years in less safe places like Mexico. But you still want to explore the option because of its cost-effectiveness.
Fortunately, all is not lost and you can still find a place in Mexico that is close to your home country, and that is affordable for retirement life as well as safe for your life and property. And don't forget the universal health care offered in the country when considering its benefits.