Firewalls, whether hardware or software, are necessary for any small business's cybersecurity strategy. They monitor incoming and outgoing traffic, guarding against unauthorized connections and malware scripts.
Hackers are opportunistic and can target businesses of any size. With a firewall solution, you'll be protected no matter where your employees work.
Protects Your Data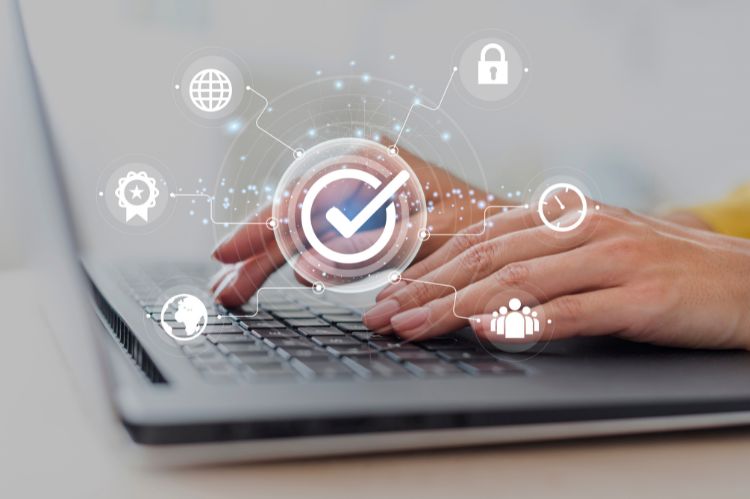 Firewalls act as a security perimeter around your network and guard against unauthorized access. They compare incoming and outgoing data against patterns commonly seen in malicious or threatening data. It helps to protect against ransomware, backdoors, viruses, worms, spyware, phishing, macros, remote logins, denial-of-service attacks, and social engineering threats.
Firewall protection also controls which content and websites are accessible on your network. It prevents employees from distracting themselves with non-work related internet activity and saves your business valuable time. A firewall can also lessen the chance that hackers would collect client data that could be exploited for financial fraud and identity theft.
Firewalls are on duty 24/7 to detect unusual or potentially harmful activities within your network. They also provide complete visibility into your network so you can identify potential vulnerabilities and address them immediately. It is conducive for small businesses that do not have a full-time cybersecurity team. It enables you to make risk-free security-related decisions for your company.
Keeps Your Network Secure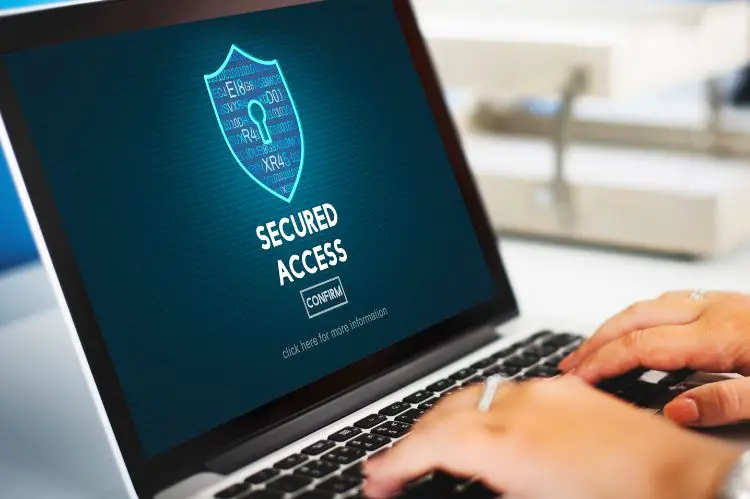 Firewalls protect your entire network, not just individual computers. They monitor the traffic in and out of your network and detect unauthorized connections. They can also recognize traffic based on its IP address, allowing certain types of data through while blocking others. They function like security at an airport, screening incoming flights to ensure they are safe before letting them in.
They can even meter and limit the network bandwidth used for things like non-work-related videos, music, photos, and so on, ensuring that precious network resources are reserved for work-related activities. Many firewalls also provide site-to-site connectivity through Virtual Private Network (VPN) services, enabling users to access internal network resources securely at remote locations.
To prevent the bad guys from gaining access to sensitive information, you need a robust and multi-layered security system that includes a reliable firewall and training for your personnel to spot phishing scams. However, firewalls are flexible, and a weak defense line can still open your business to attack. Investing in managed firewall protection from a trusted provider can be an excellent way to do this.
Blocks Unwanted Websites
With a firewall, your business can block access to websites that are unnecessary for work. It helps to eliminate distractions that can cause productivity to suffer and allows for a better overall working experience for your employees. Many hardware and software firewall tools will enable you to customize the specific IP addresses employees can access on your network. It is much more granular than simply blocking entire ranges of IP addresses, and it also means that you can keep up with changing threats without changing your firewall settings on every single device.
Firewalls also help to stop hackers and scammers from getting into your system. They work 24/7 to guard against unauthorized connections and malicious scripts trying to usurp your cyber boundaries, making it difficult for anyone to get into your business's private data.
A hacked business can lose valuable client information and may even have to shut down completely. It can considerably impact your reputation, and it takes a lot of work to recover from for any company, large or small. With the proper firewall protection in place, it's possible to prevent all of these negative consequences and ensure that your business is taken seriously by clients and the public at large.
Monitors Your Network
Firewall protection works 24/7 to monitor traffic based on pre-set rules. Without a firewall protecting your business, cybercriminals could attack in many ways, from stealing passwords to installing malware on your servers and compromising your employees' devices.
As an added benefit, firewall tools can filter out incoming and outgoing data packets for viruses or malicious code. It allows you to set policies that automatically block out the bad stuff, saving your team a lot of time and trouble.
Cyber attacks come in all shapes and sizes, targeting small businesses and individuals. These cyber-attacks include scam offers, spam, and malware like bots and ransomware. Firewalls are your business's first line of defense and protect your network and employees from cyber threats.
Another way a firewall helps your business is by increasing productivity and reducing distractions. Many employees spend many workdays online doing non-work related things, from browsing social media to streaming videos or music.
This non-work-related usage cuts into productivity and eats up valuable network bandwidth that could be used for essential business applications. A simple way to curb this issue is by using your firewall tool to filter out websites that can or cannot be accessed, and this can be done at a global level or for specific devices connected to your network.