Visiting the Music City is full of fun when you know all the things to do in Nashville. Have you included all the attractions? Continue reading to find what you missed.
Your visit to the Music City can't be boring and uneventful. But which events you should include and where can you skimp, this is the question that keeps you awake late at night. After all, you can't take in all the diversity, fun, and history that are available in the city on a short trip.
You have to plan carefully. You can't miss a minute detail or else you might miss an important destination. And you know it. Do your homework.
Learn about all the attractions and then prioritize according to your interests. And don't forget to include the interests of your traveling friends.
Here is the complete list of things to do in Nashville. Did I say complete? I was only trying to grasp your attention. It's just a starting point. Within each activity I have mentioned here, there are tens of connected activities you can indulge in here.
What are you waiting for? Continue reading to know more about the fun that awaits you.
Read More: Fun Things To Do In Detroit
1-Embark On A Food Tour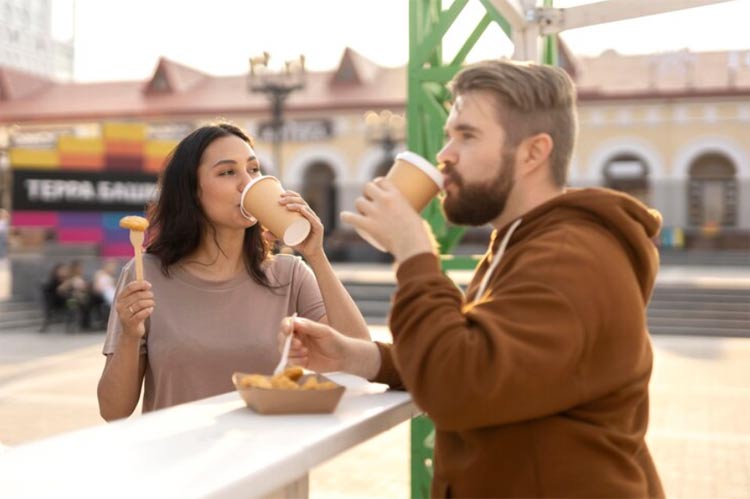 Okay, food is a necessity. But when you are in the mood, it can be a celebration. Use your visit to Nashville to explore some new tastes with a focused food tour of the town.
2- Visit Country Music Hall of Fame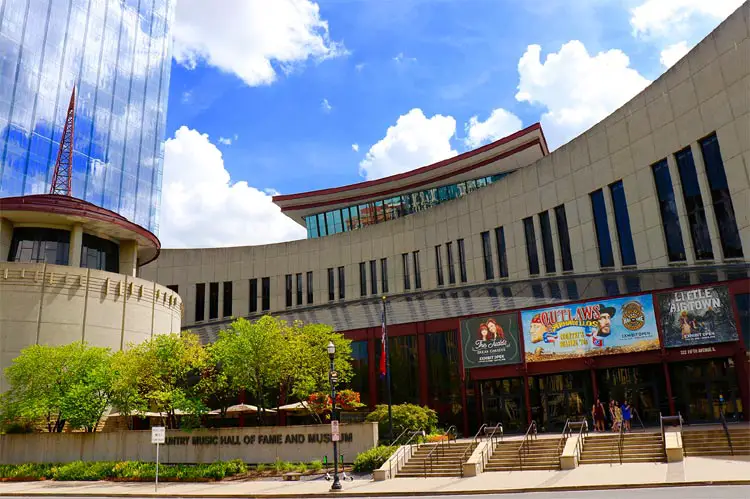 You can't escape it, can you? When you are in a city that loves music, your first fun activity becomes to find more about its contribution to this form of art.
The Country Hall of Fame should be the first place you should visit to show your appreciation to the artist and their instruments.
Read More: Fun Things To Do In Gatlinburg
3- Appreciate Musical Talent at Musicians Hall of Fame and Museum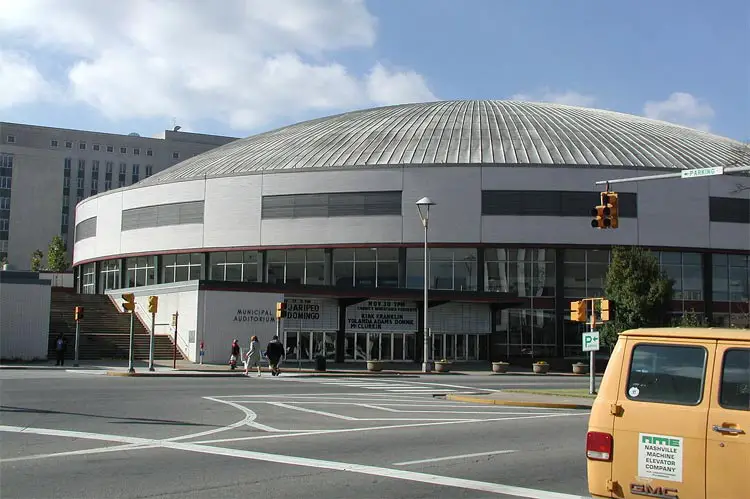 If you like exploring musicians and their processes to create the art you love; the Musicians Hall of Fame is another attraction you shouldn't miss.
With a focus on famous musicians, their instruments, and the studios which hosted them and their procreations.
4- Catch a Glimpse of Your Favorite Celebrity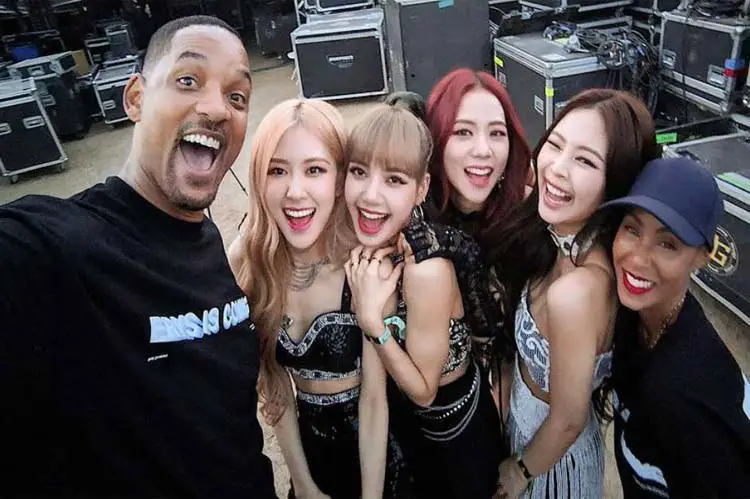 Who is your favorite singer? Does he/she live in Nashville? If yes, you might get a chance of spotting them on one of your city tours.
In fact, make the process more focused by taking a celebrity bus tour to affluent areas which are famous residential areas among celebrities.
5- General Jackson Showboat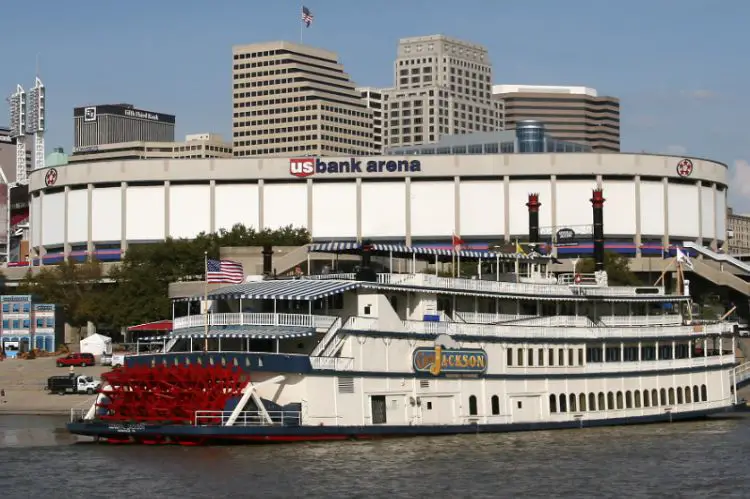 Are you thinking about paddle boating? The city has that on the offering list as well. It maintains one of the largest paddle-wheel boats in America – General Jackson showboat. Complete the itinerary with a live show with orchestra, comedy, and dance on board.
6- Zipline Fontanel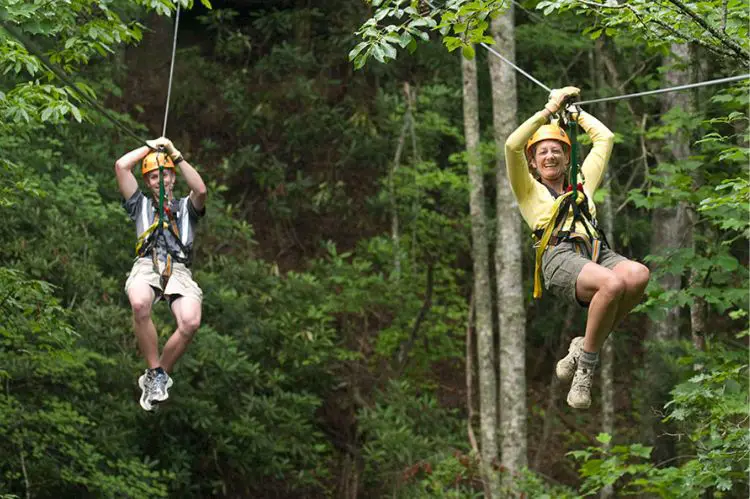 Don't miss the fun that is offered by Fontanel forest. The forest allows you to explore 1.5 miles of greenery from a bird's view. And feel like a bird while doing so.
5- Flyboard at Percy Priest Lake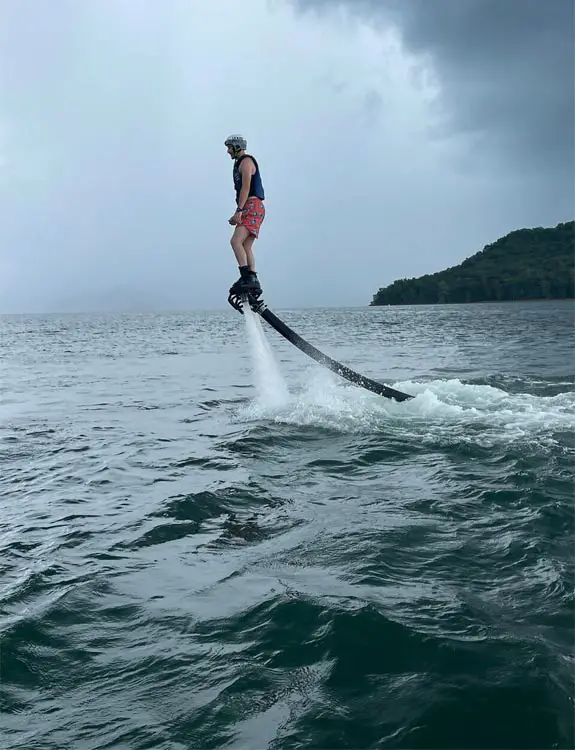 Ziplining is cool. But if you are into water sports, you may want to explore the lakes more than you would be roaming above the forests. In that case, flyboarding is what awaits you at Percy Priest Lake.
6- Golf Your Way at Topgolf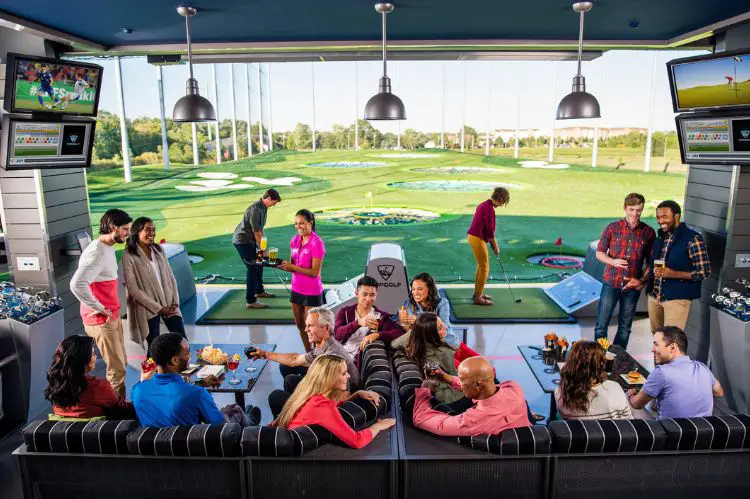 Network and retreat at Topgolf. The place is packed with leisurely activities including dining, drinking, and practicing your swing.
7- Enjoy the Scene at Radnor Lake State Park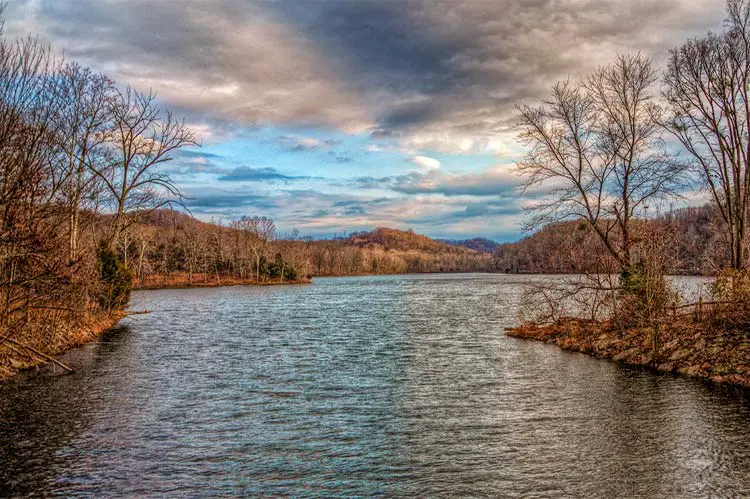 Some conventional and intensely involving activities welcome visitors at this State Park. Hiking is one such activity. Bird-watching, biking, and horse riding are others.
8- Pedal a 15-Seater Bike at Sprocket Rocket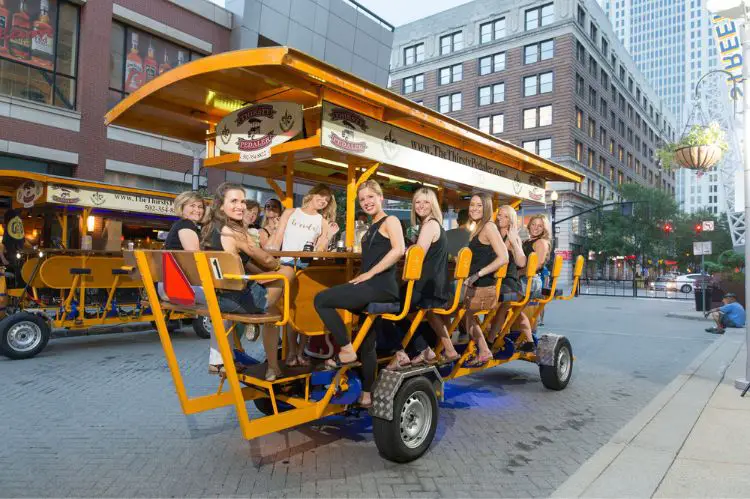 It's party time. And for adventure-lovers, there is no better way to party than to include some bit of play into it. This 15-seater bike offers a huge opportunity for the riders to socialize while pedaling their bike across the city. It comes complete with a DJ, a bar, and party lights.
9- Get on Tractor Party Wagon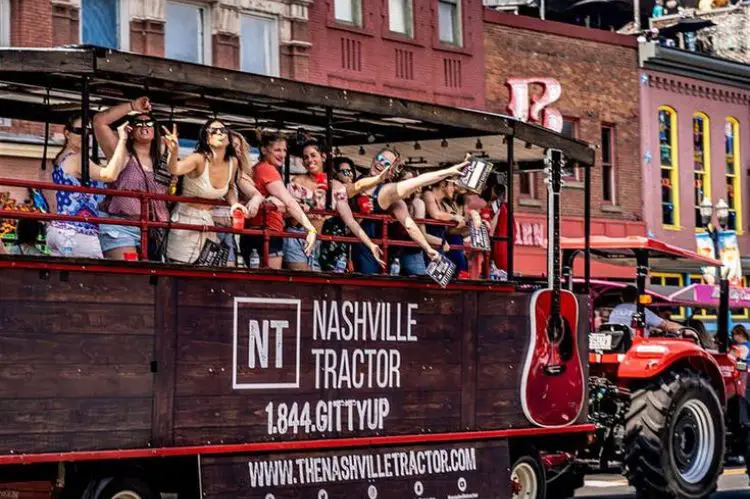 Who knew you could party on a tractor. Well, this tractor has a complete partying system including a dance floor and a bartender.
10- Get on a Private Pontoon Boat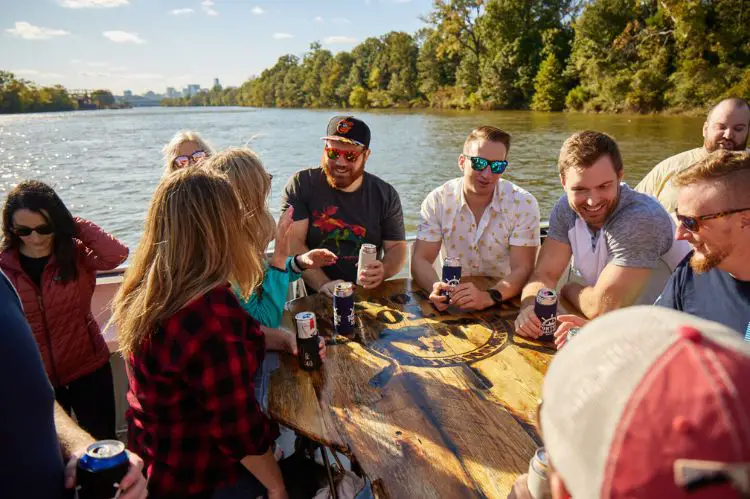 You can also rent a private pontoon boat to cruise around the city's lakes. The accessories you get with each boat include coolers to keep your drinks chilled and speakers.
11- Drive a NASCAR at Fairgrounds Speedway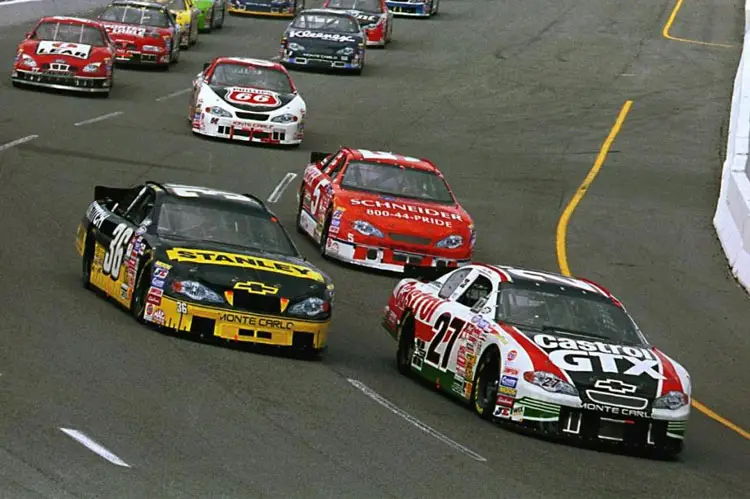 Another sport you would love to experience at Nashville is auto racing. If you are a beginner, don't forget to kickstart your adventure with a lesson from the pros willing to help there.
12- Or Drive A Supercar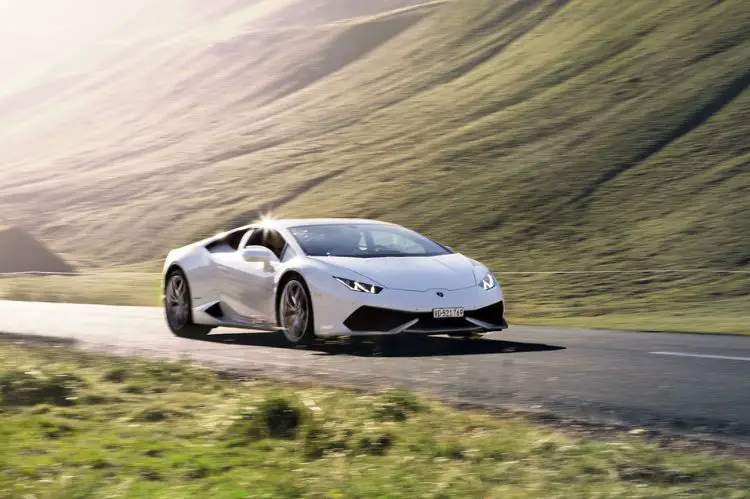 Another adventure worth trying is to hit the road with a supercar. At Mario Andretti Racing Experience, you get the opportunity to participate in a ride-along race.
13- Don't Forget the Scavenger Hunt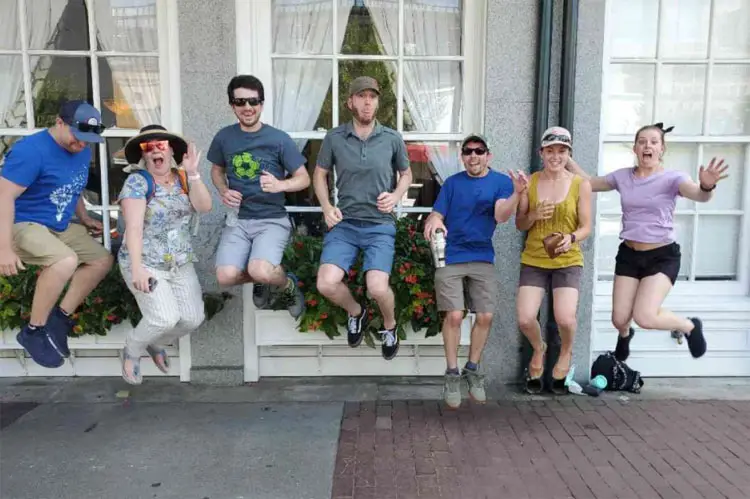 If you are traveling with friends or if you want to make new connections, getting enrolled in a scavenger hunt will help you socialize. You can use one from over 75 customization options available in Nashville, by the way.
14- Play in the Escape Game
Want to have fun and some vibes of competition? The Escape Game is the best activity you should indulge into. The game allows an hour for you to complete the designated tasks in the selected setting. You can choose the setting to be a jungle, prison, or detective case.
15- Unleash Your Inner Singer at RCA Studio B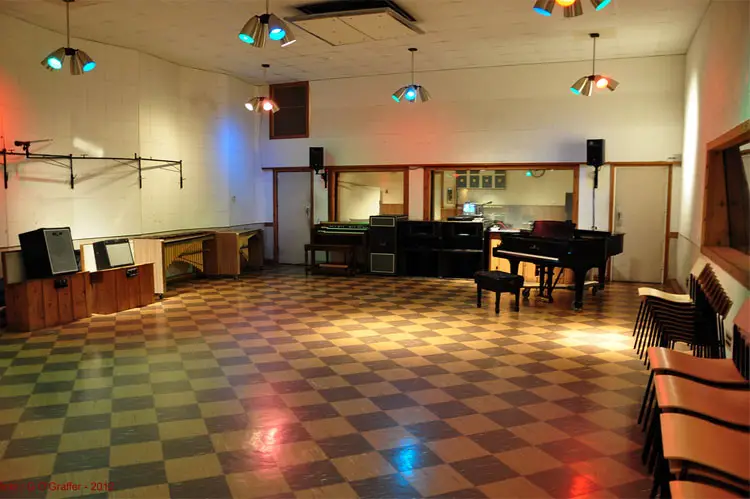 Visit the RCA Studio B and learn the art of recording music with experience. You can make your own record here.
16- Ride a Hot-Air Balloon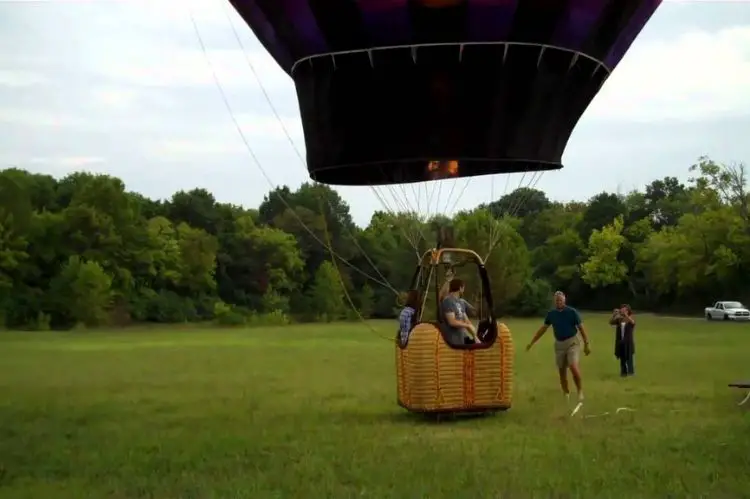 Are you an adventure guy? Maybe soaring up in the sky or flying motivates you more than socializing. If that's the case, Nashville has a lot to offer in that aspect as well. Start with riding a hot-air balloon.
17- Go Kayaking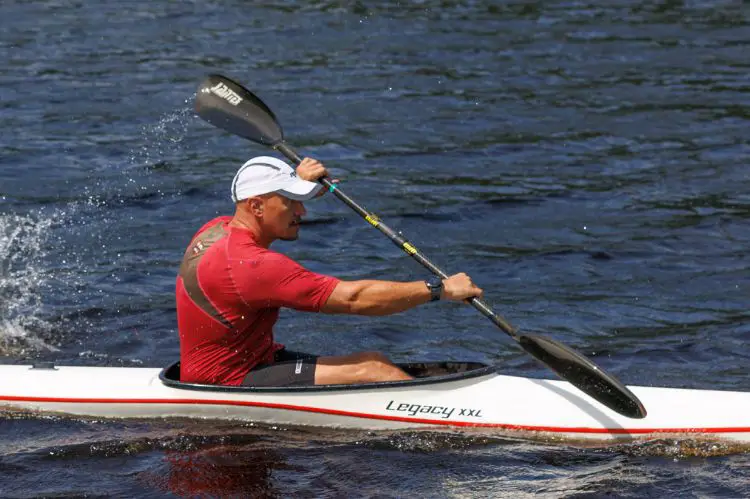 Visit the Cumberland River and kayak your way down the stream. On most days, you can leave the kayak to float freely taking you through breathtaking sceneries.
18- Enjoy the Wildlife at Nashville Zoo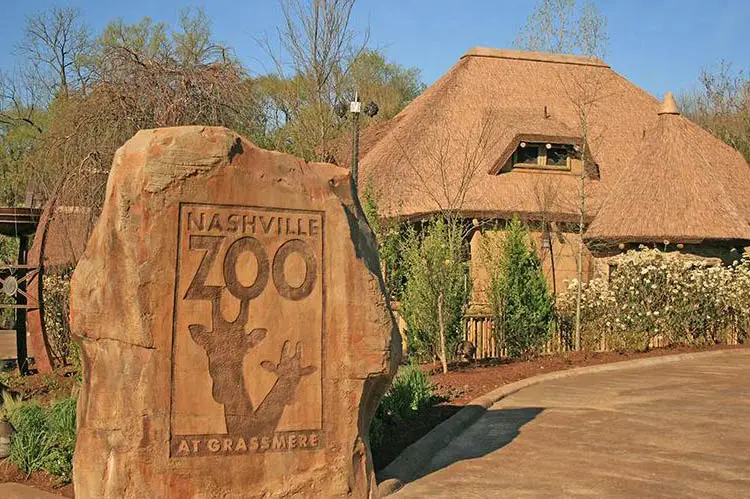 You can zipline your way through the zoo if you want. Other ways of sightseeing include walking and riding carts.
19- Tour on a Golf Cart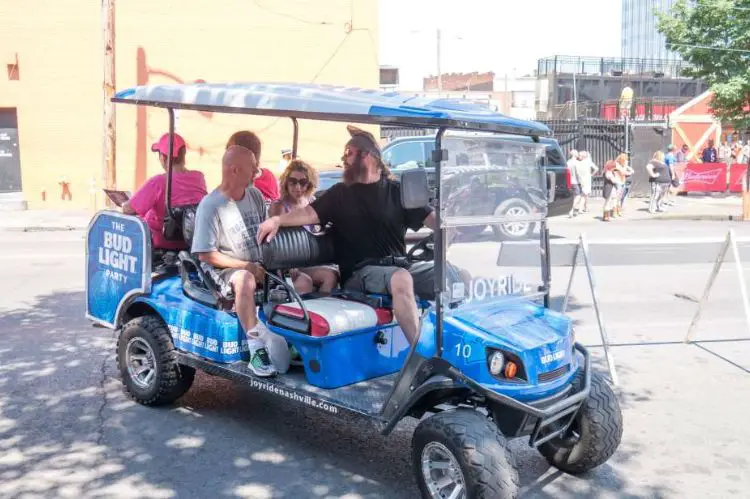 On a short visit to Nashville, your best bet is to check off as many places in the city as you can as early as possible. And the quickest way to do this is to take a golf cart tour with a guide.
20- Hop on the Golf Cart for an Art Tour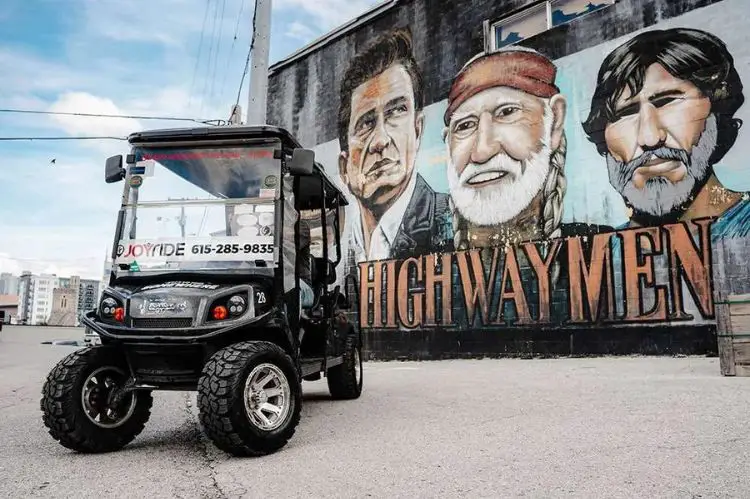 Or select a niche of sightseeing. Nashville art tour shortens the visit to only art places on its golf cart art tour.
21- Hop on Night Tour of Soul of City Trolley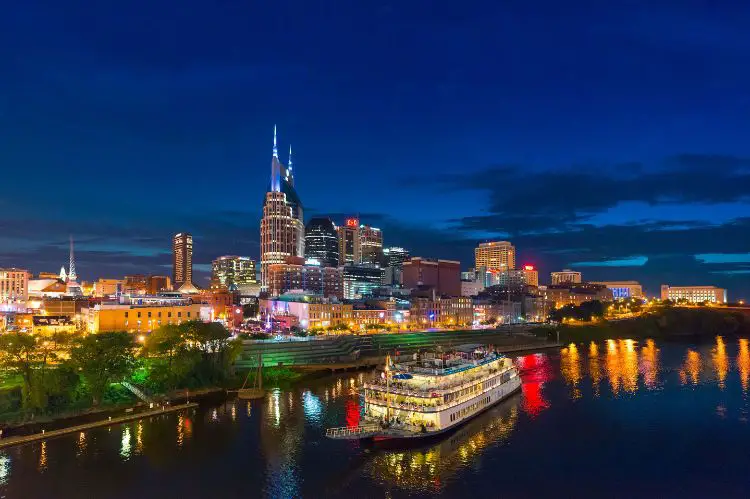 If you want to explore the nightlife and partying scene of the city, there is a trolley that will help you do just that. Get on the night tour of Soul of City Trolley and visit the most engaging places at night.
22- Just Get on Brewery Tour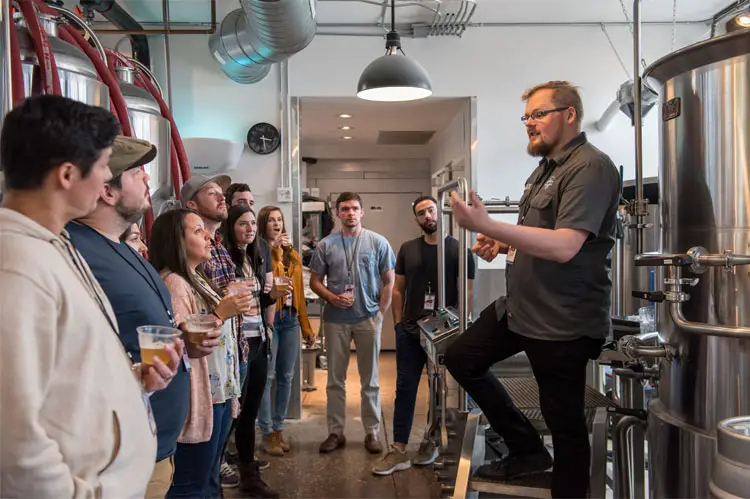 The golf carts have some affinity with the City of Music, it seems. If you travel through it rapidly, you either take a golf cart or a trolley.
And some parts of the city are better covered by a touring golf cart than a trolley. The breweries in the city are one such part that unfolds in more detail when you hop on a trolley.
23- Or Get On A Trolley Tour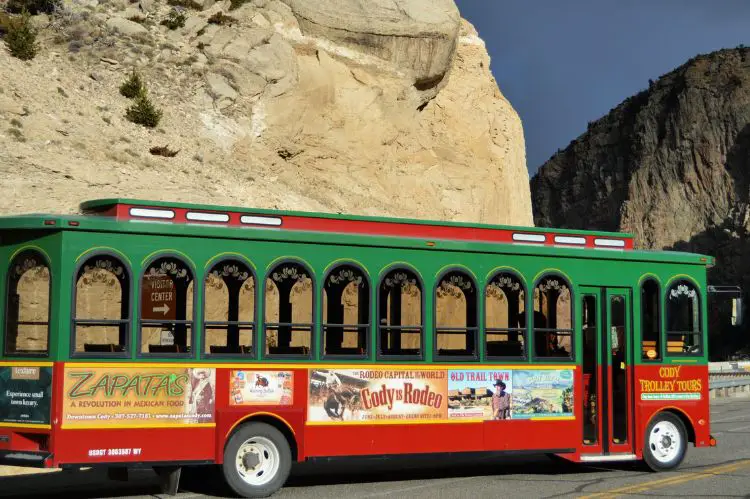 Just like any other significant traveling destination in the US, Nashville offers trolley tours to tourists. Feel free to hop off the trolley when you see a site that's interesting enough to excite you.
24- Just Ride a Segway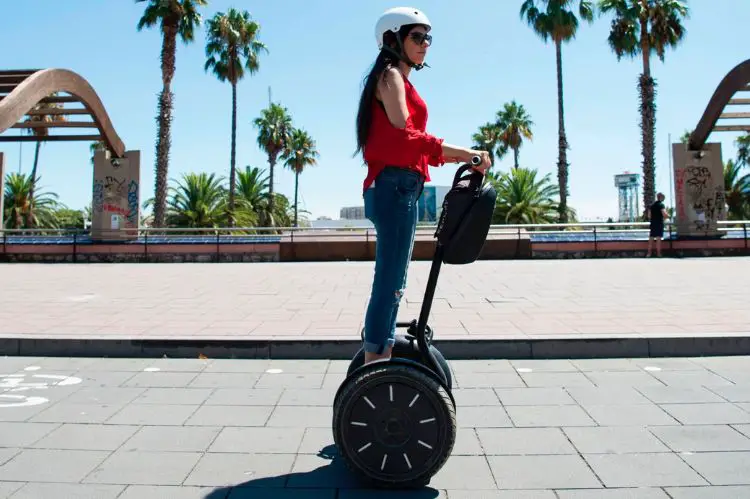 Have you ever ridden a Segway? In Nashville, it's a fun way to tour the attractions. And you can learn the skill in no time with help from a local guide.
25- Take a Memphis Day Trip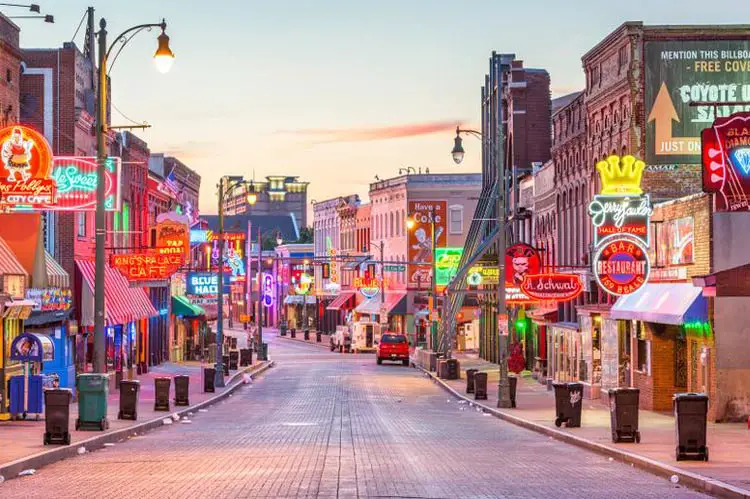 Just take a walk to explore the birthplace of legendary strains including rock 'n' roll, soul, and blues. Make sure to visit Presley's Graceland Mansion, Rock 'n' Soul Museum, legendary Sun Studio, and Blues Hall of Fame.
26- Or Joyride on a Monster Truck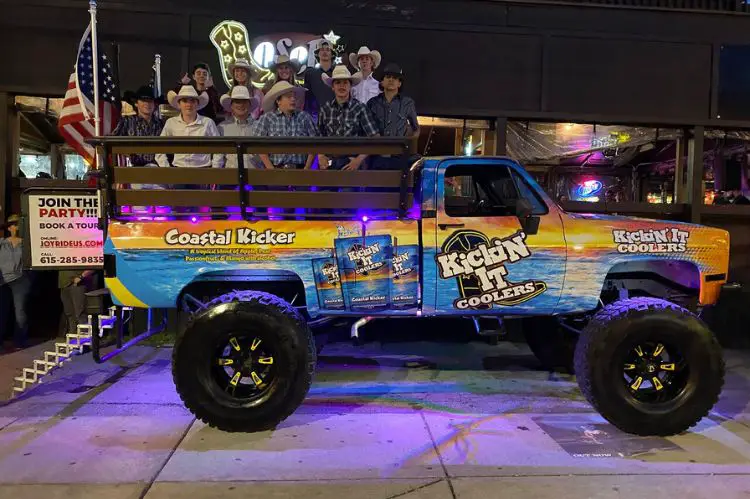 It's another adventure that you shouldn't miss.
27- A Helicopter Tour! Why Not!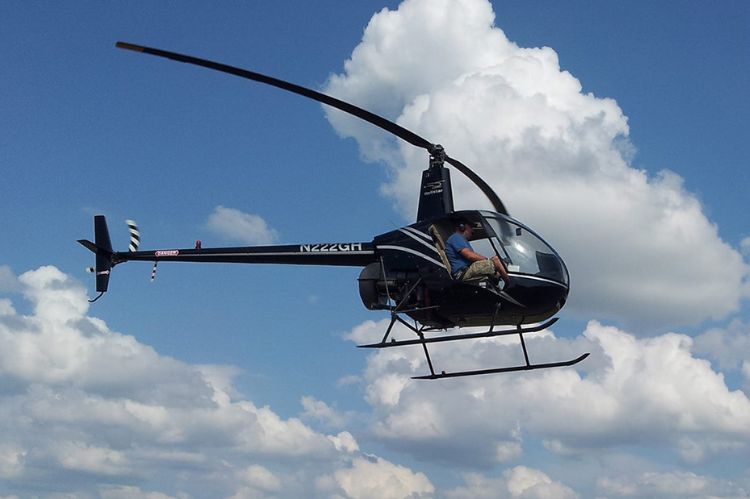 You can also take a helicopter ride to see all the places in the city. It might not be the best way to pack all the destinations in a day – after all, you aren't actually visiting these places – but it's surely an adventure you would want to try.
28- Rollin's Jamboree Comedy Country Sing-Along Bus Tour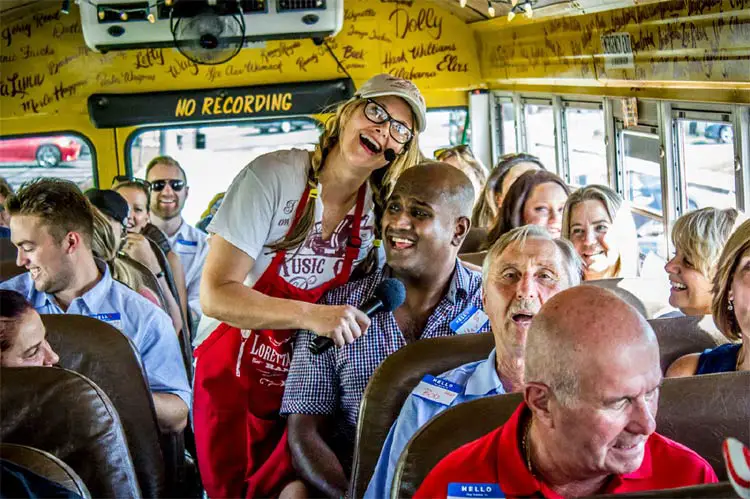 Humor is the best way to make any trip memorable. Look at the humorous side of the city with a funny tour guide who also engages you in reciting some funny lyrics.
29- Explore the Flea Market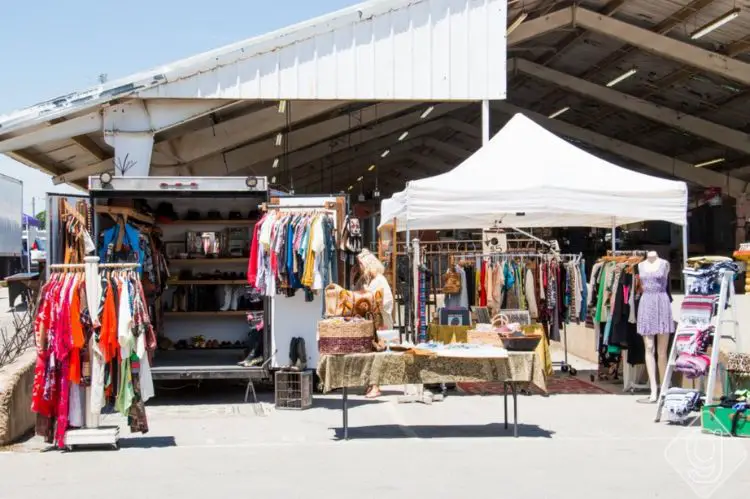 If you have some flair for bargaining, this monthly market can earn you some deals worth bragging about. If you get a chance to find this market, visit early and be prepared. Better yet, take a local along with you.
30- National Museum of African American Music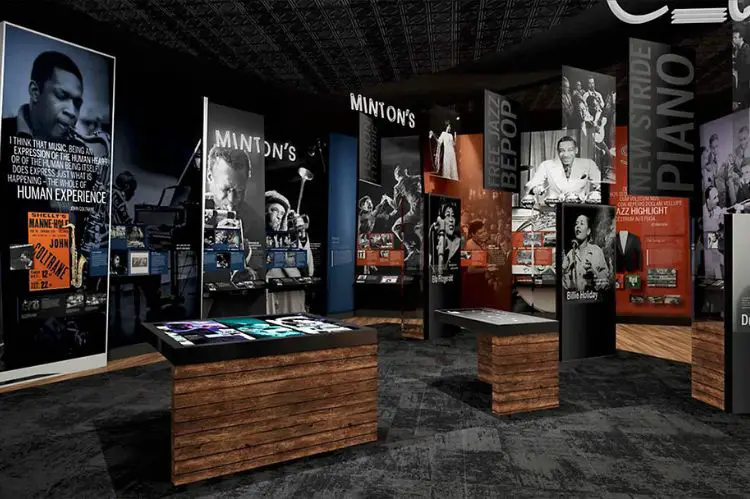 Learn this important part of musical history complete with narration and exhibits. Explore different genres and end the tour with a live performance at Sips and Stanzas.
31- Get on a Ghost Tour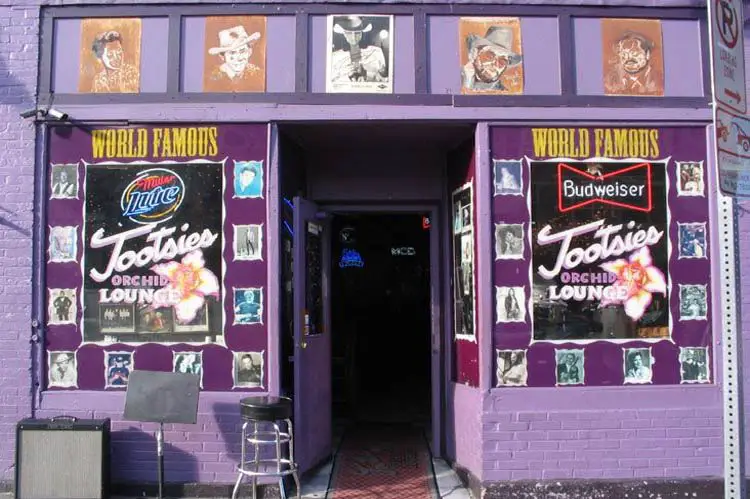 Just like every other ordinary – or not-so-ordinary – city, Nashville has a horror side. Explore this side of the city and have a drink with the acclaimed ghost of Hank Williams, Sr at Tootsie's Orchid Lounge.
32- Enjoy the Landscape at Belmont Mansion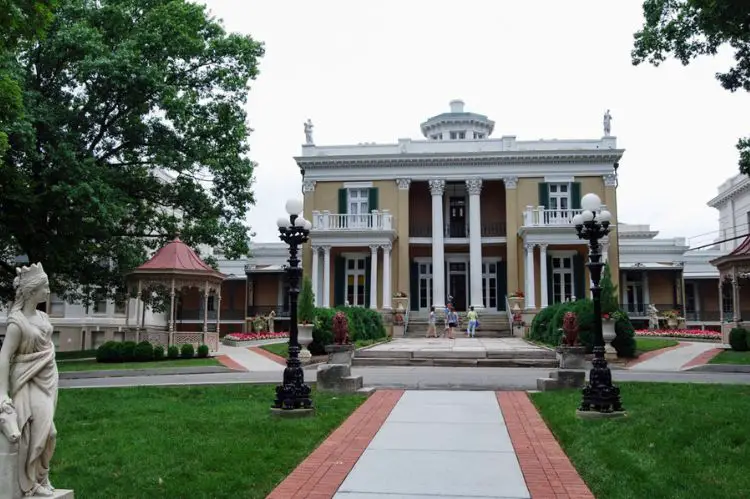 Enjoy the quietness and freshness of the mansion or visit the art gallery or zoo. You may also find yourself interested in the statues it maintains.
33- Cheer the Nashville Predators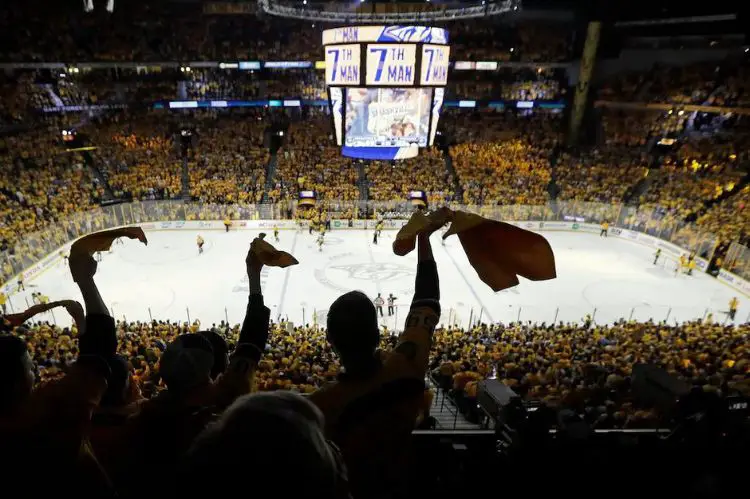 Nashville Bridgestone associates with the Predators a new arrival in the National Hockey League. Support the ice hockey team or just visit the arena for a concert or other performances.
34- Or Support Tennessee Titans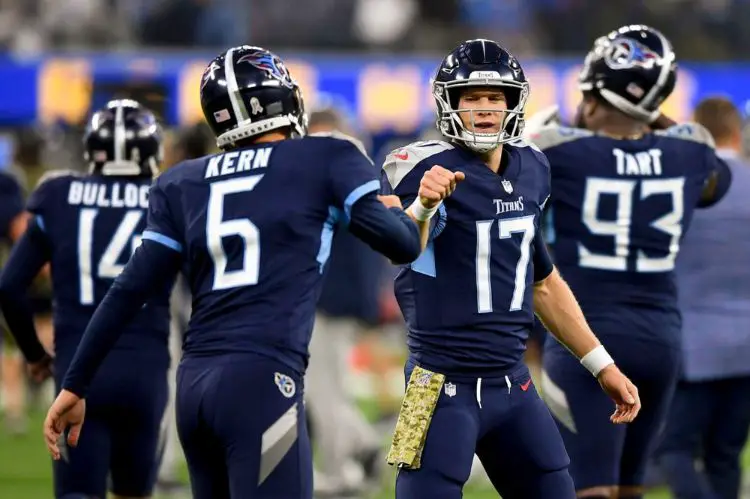 Or watch football games at capacious Nissan stadium. The stadium also hosts the renowned CMA Festival in June. So, if you can catch it, don't miss the fun.
35- Learn History at Historic Travelers Rest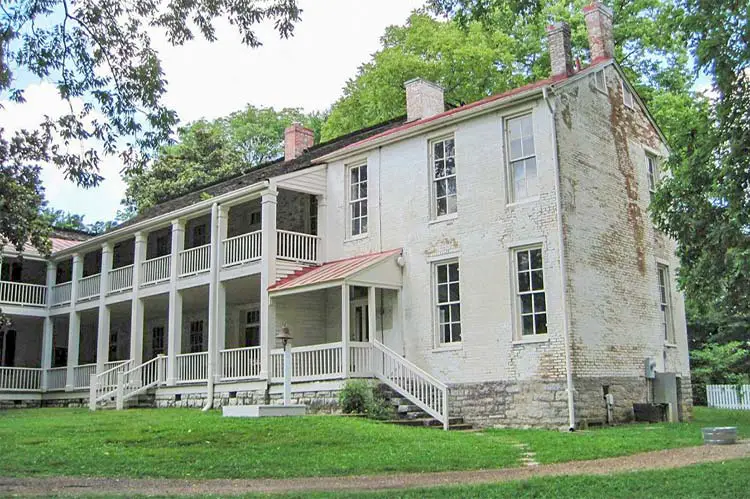 Nashville has a rich musical history. But the city has ground in politics as well. If you are interested in how this city has weathered different wars, visit Historic Travellers Rest and learn about the Civil War, its industrial growth across centuries, and its status before European settlement.
36- Don't Miss the Iconic Biscuit from Loveless Café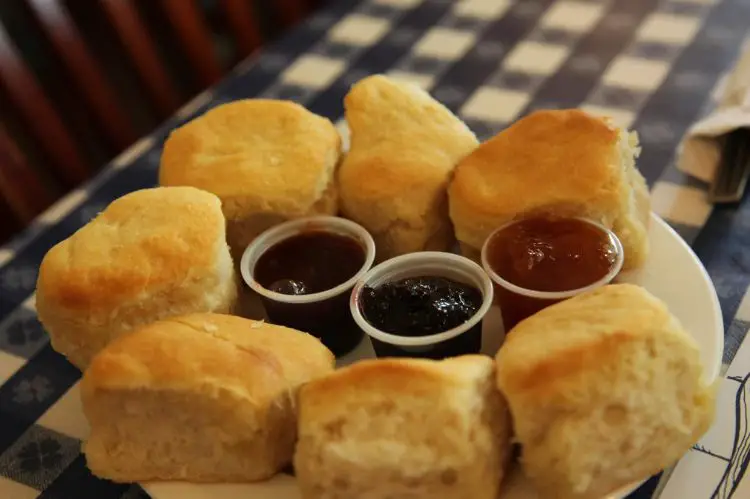 Just don't!
37- Retreat at Gaylord Opryland Resort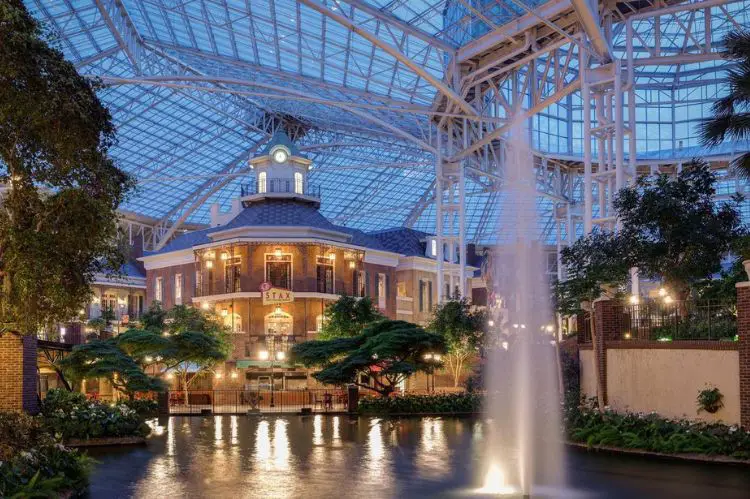 There are quite a few retreats in Nashville. But if you want to lay back and kill time in luxury, you should check out Gaylord Opryland Resort. You can enjoy any cuisine from Italian to Japanese to Mexican to satiate your hunger.
38- Taste the Nosh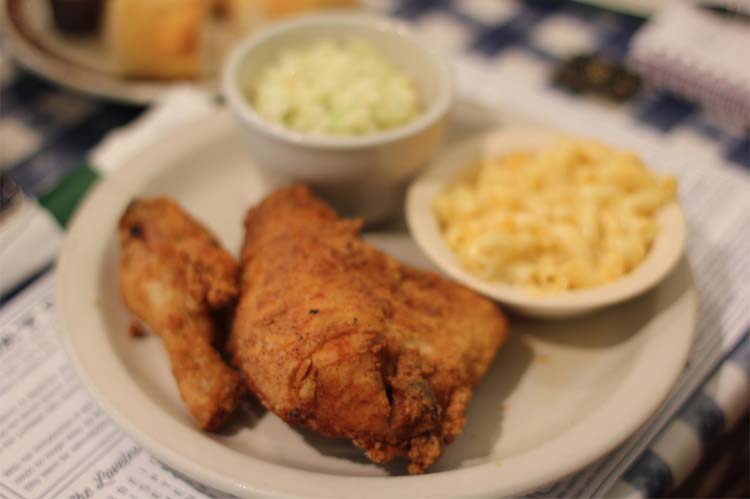 Head to the famous breakfast deli – Nosh to grab the first meal of the day!
39- Explore the History of Vehicles at Lane Motor Museum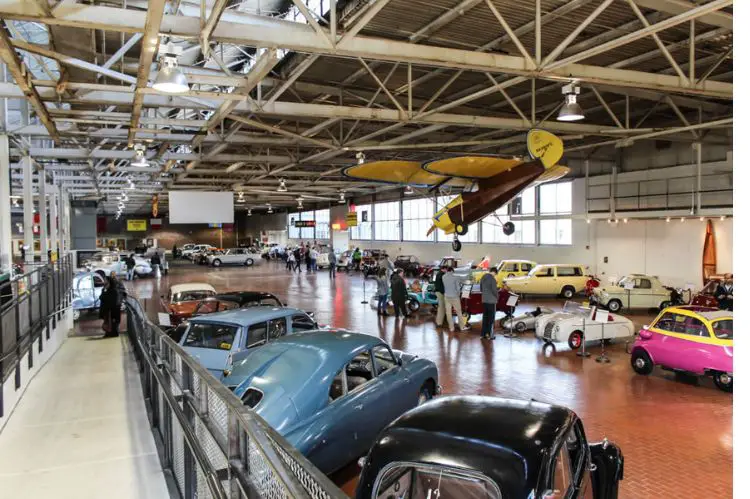 Do you love old car models more than you like new ones? After all, these pretties had their own elegance and style. Connect with older days at Lane Motor Museum that excels in Asian and European cars. Meet
40- Meet Your Favorite Stars at Madame Tussauds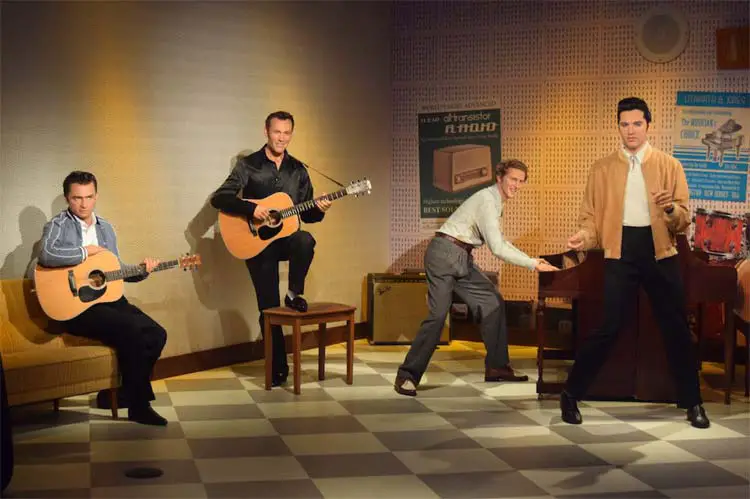 Fun fact: you aren't going to meet any!
Madame Tussauds offers an array of wax figures which are as realistic as possible. So, although you have little chance of actually meeting these celebrities, you can still create souvenirs in the form of selfies.
41- Don't Miss the Legendary Burger at Hard Rock Café Nashville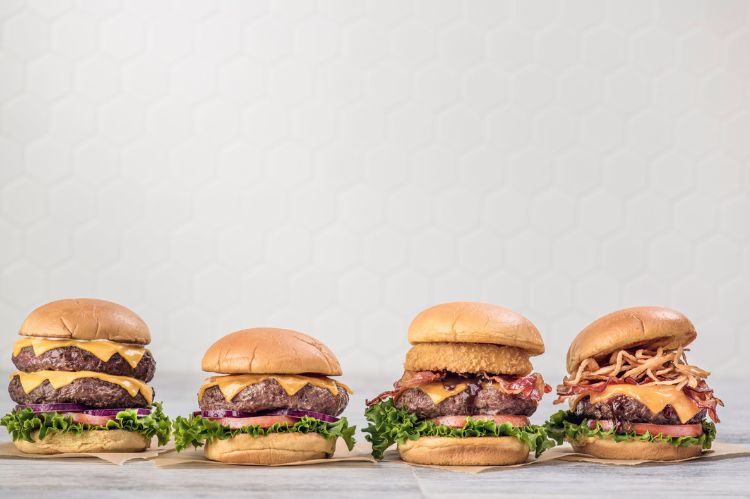 But this world-famous burger shouldn't be the only reason behind your visit to Hard Rock Café. Instead, explore memorabilia from several legends from the history of music.
42- Experience Line Dancing at Stompin' Brunch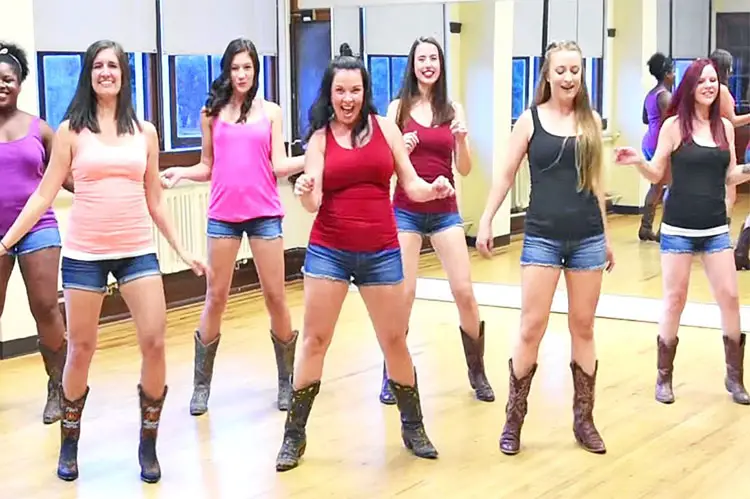 If you've got a Friday afternoon free, make a point to visit Boot Stompin' Brunch to catch a glimpse of line dancing.
43- Or Just Explore Music History at the George Jones Museum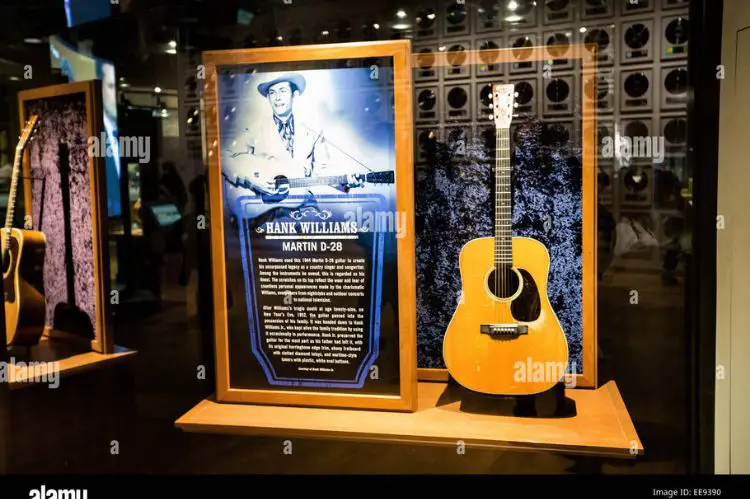 The museum that commemorates the legendary singer was established just before his second death anniversary. You can relive the history he created by visiting the site.
44- Appreciate Art at Frist Art Museum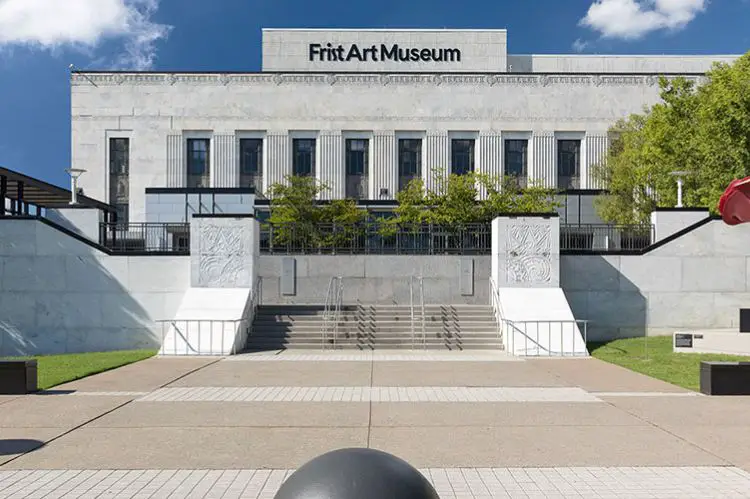 Again, Nashville is not only about music. It has a vibe separate from this form of art as well. Feel free to explore more categories of art at the Frist Art Museum.
47- Watch a Comedy Show at Marathon Village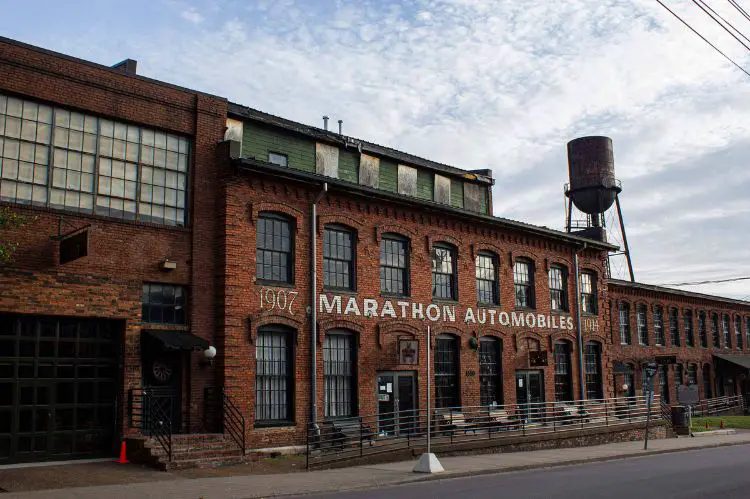 On top of watching comedy, you can also
taste wine here. Check the day they will be holding the show before visiting to have the most fun.
48- Explore Your Interests at Adventure Science Center
If you aren't traveling with a kid, it's time for you to be one at Adventure Science Center. Start from scratch and experiment with something new in science.
49- Play Detective at Dinner Detective Murder Mystery Dinner Show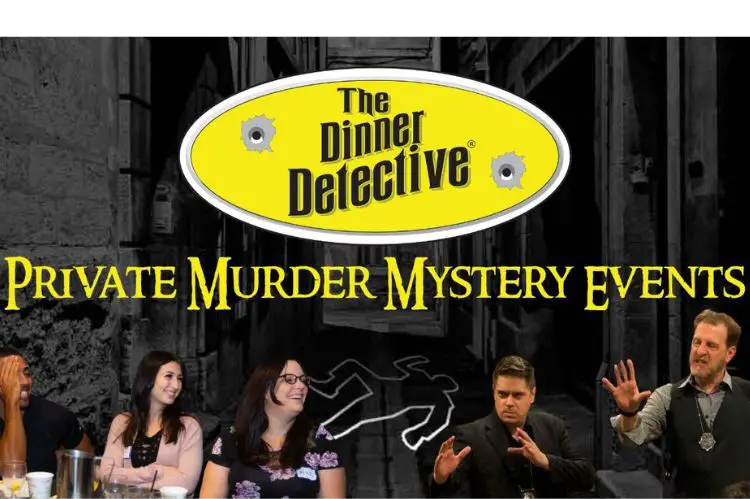 Or unleash your inner detective and suspect every fellow diner. The detective-pretend-play offers lots of fun hidden within the clues and signs.
50- Savor the Homemade Taste at Nashville Pub Crawl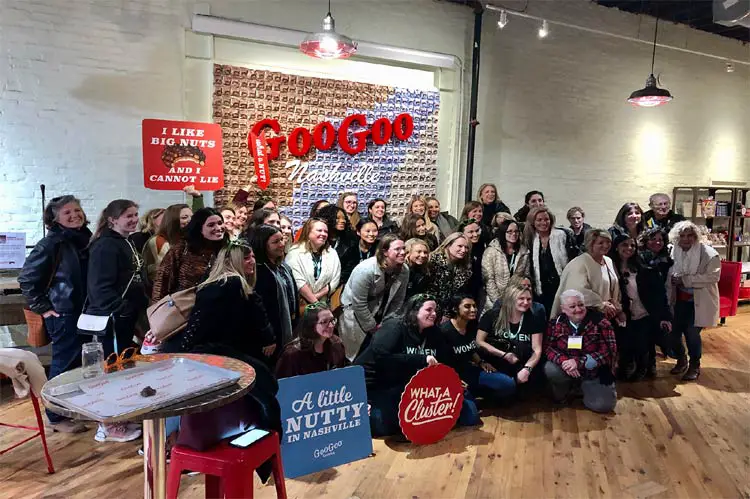 You wouldn't run out of distilleries or breweries to try out in Music City. But this pub offers a special twist. Enjoy signature drinks with homemade fried pickles here.
51- Explore Local Culture at Nashville Farmers' Market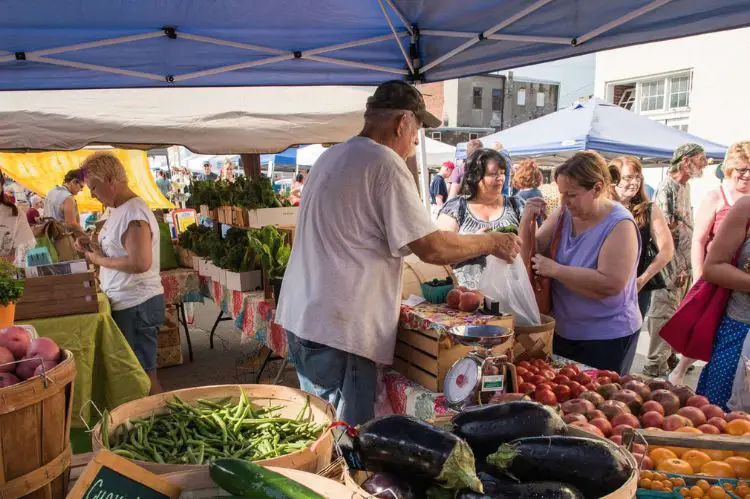 If you are cooking your food in Nashville or you've found the perfect Cook-Your-Own-Food in Nashville, this resource is what you need the most.
52- Explore the Schermerhorn Symphony Center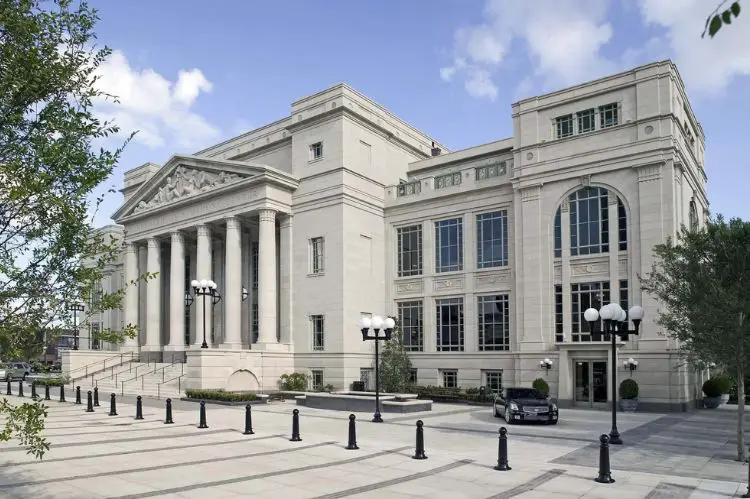 Would you enjoy a dose of classical music? Head over to the Symphony Center and watch the orchestra. Check out the artists and their timings before showing up!
53- Invite Duke of Hazzard Fandom to Cooter's Nashville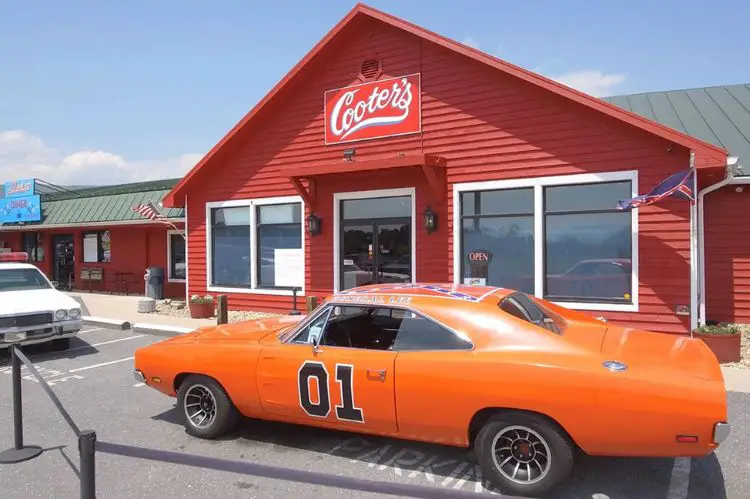 This is an invitation to the fans of the much-loved comedy series The Duke of Hazzard. You can come alone or come with your fellow fans. And enjoy watching the show's memorabilia up close.
54- Explore Greenery at Cheekwood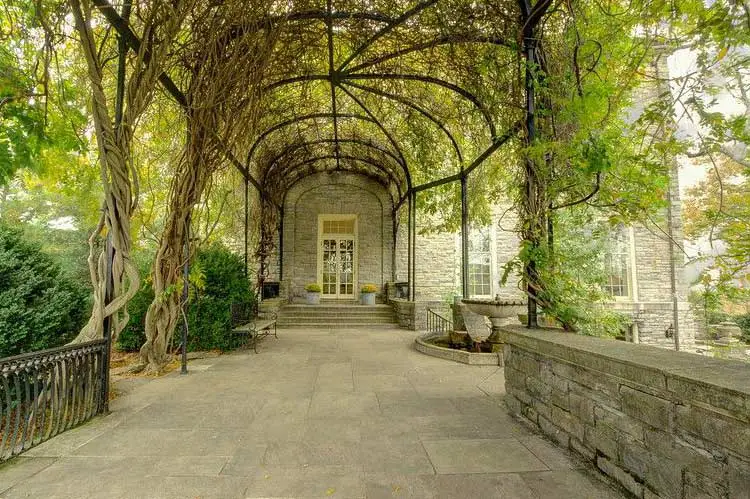 The estate has another place for you to relax and refresh. So, if you are tired of having fun and indulging in adventures, a trip to its botanical garden is a must. Plus, you can explore art at its art museum.
55- Or Explore More Music History at Johnny Cash Museum & Café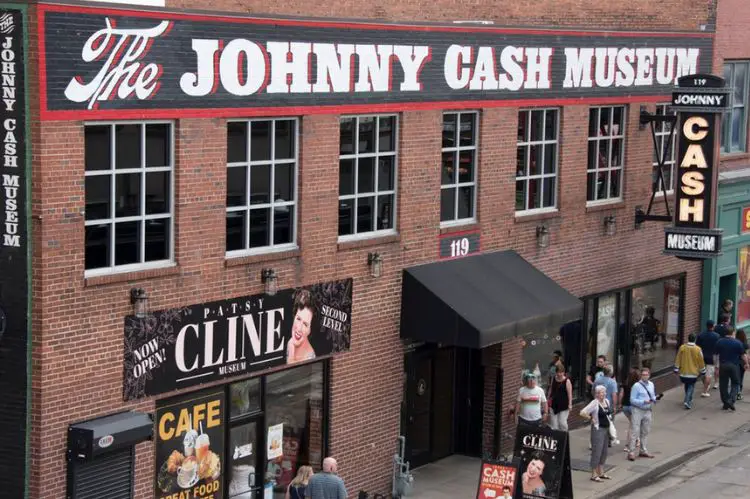 Do you want to see some interactive exhibits of music history? Head to the café and see a collection of music with a focal point of tragedy.
56-Time Travel at Tennessee State Museum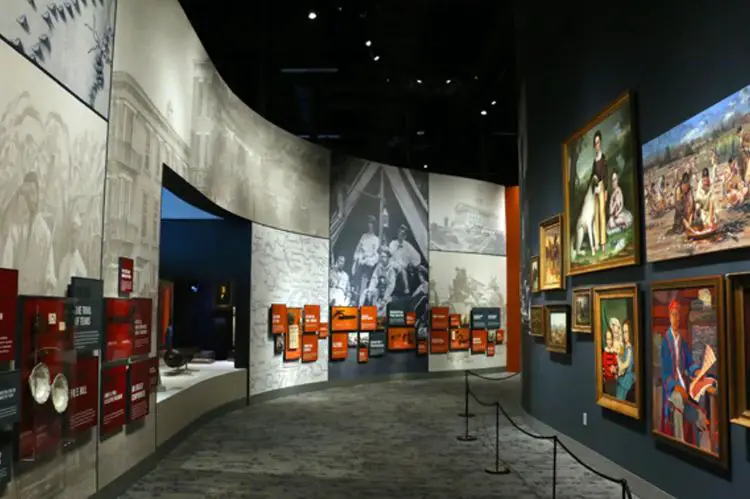 Experience a unique way of historical narration and enter the Time Tunnel. The tunnel will transport you to different eras of Tennessee history depending on the exit you take.
57- Or Explore More about Civil War with a Civil War Tour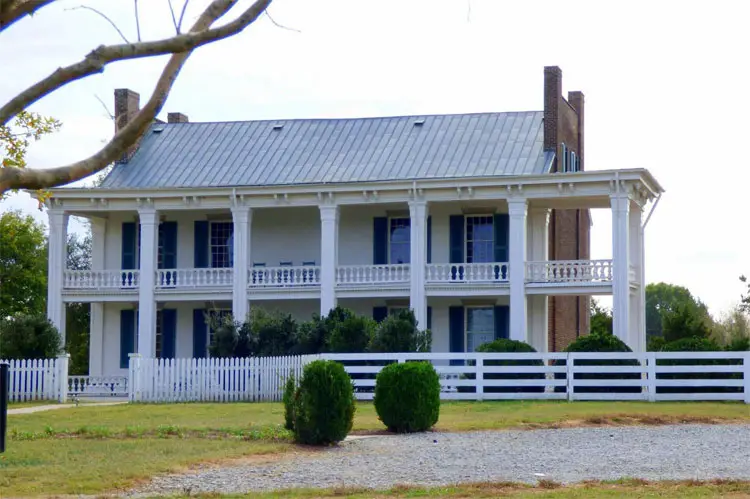 Check out different tours to help around the topic of the Civil War. Choose the sub-topic that interests you most and explore more. Pay
58- Pay a Visit to President Andrew Jackson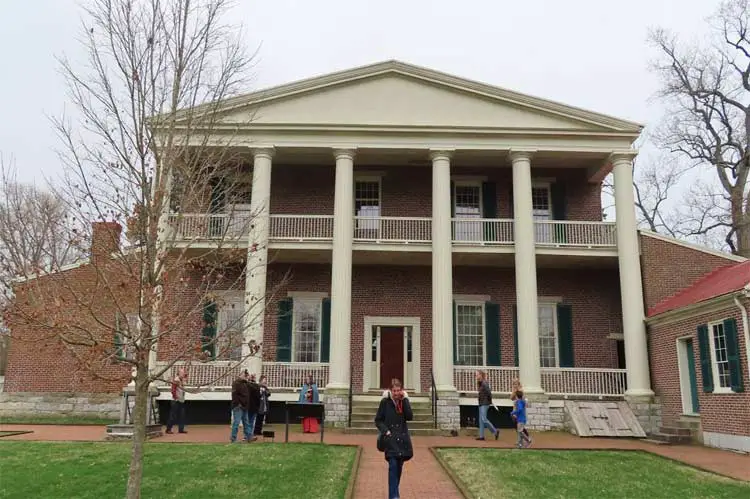 With stark reminders of slavery, this place currently presents an ironically pleasant ambiance. The resting place of President Andrew Jackson features around 30 historical buildings. Get a detailed insight with a live demonstration on its grounds.
59- Print a Souvenir Poster at Hatch Show Print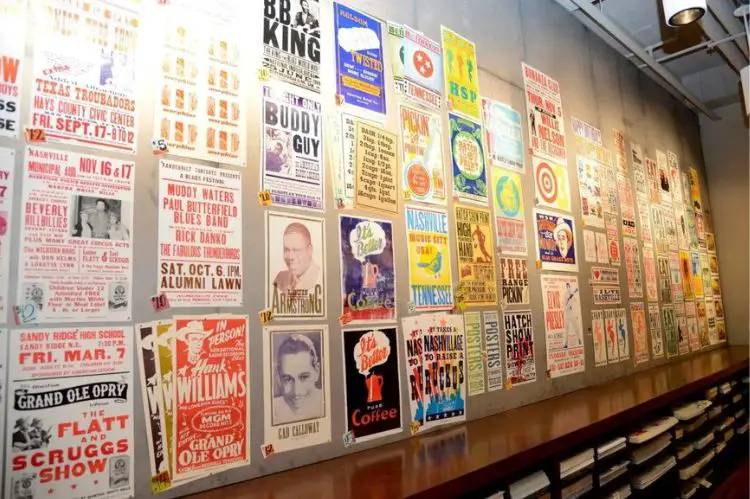 The shop is known for its iconic productions. But you don't have to be a big brand to get a customized print. Instead, start acting and print one poster for yourself.
60- Explore 20th Century American Art in Centennial Park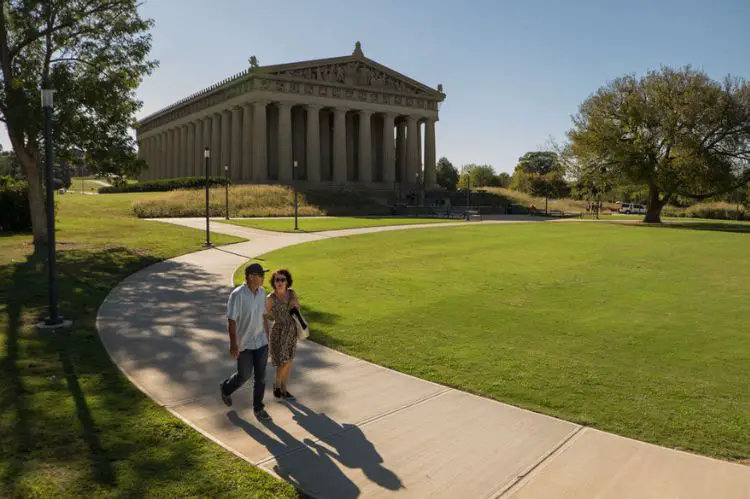 The house of the 42ft high Athena Parthenos statue, the Parthenon is a must-visit museum in Nashville. Other than ancient Greek culture, you also appreciate the art collection from the nineteenth and twentieth centuries.
61- Explore the Greek Revival Mansion – Belle Meade Mansion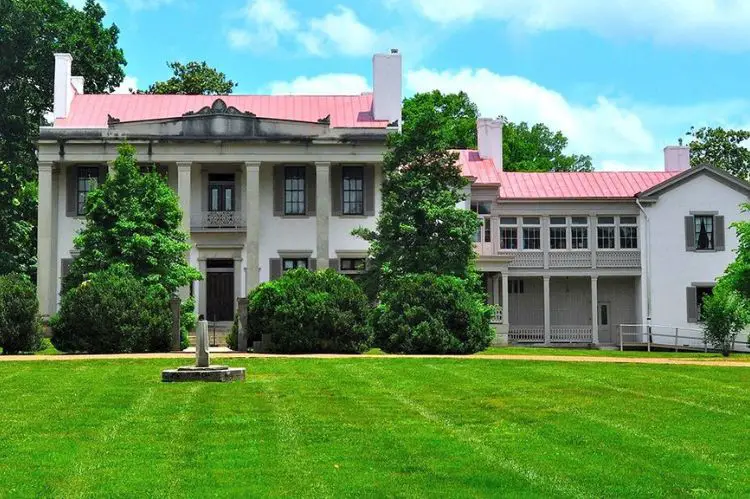 It can be a history lesson or a walk in the park.
62- Taste the Whiskey at Jack Daniel's Distillery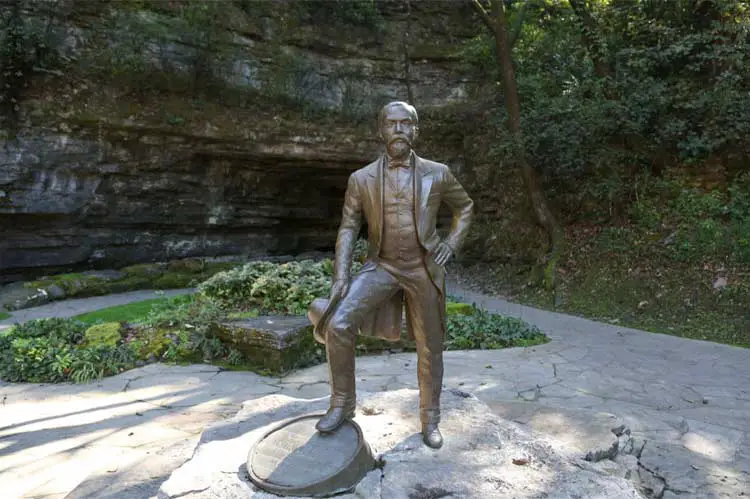 When you sign up for Jack Daniel's tour, you also get to sightsee Lynchburg before reaching the distillery.
63- Explore the Attractions at Cumberland Park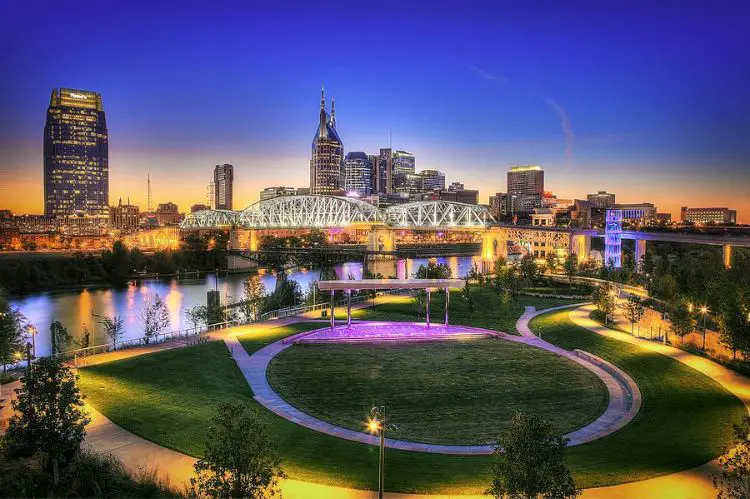 It is a great place if you want to kill some time without getting bored. Climb the rock wall or use the bridge to reach downtown Nashville.
64- Head to Honeysuckle Hill Farm
One of the most natural get-aways in Nashville, this farm has a lot to offer to everyone. Here, you can play games, feed animals, or try sweets.
65- Walk the Shelby Bottoms Greenway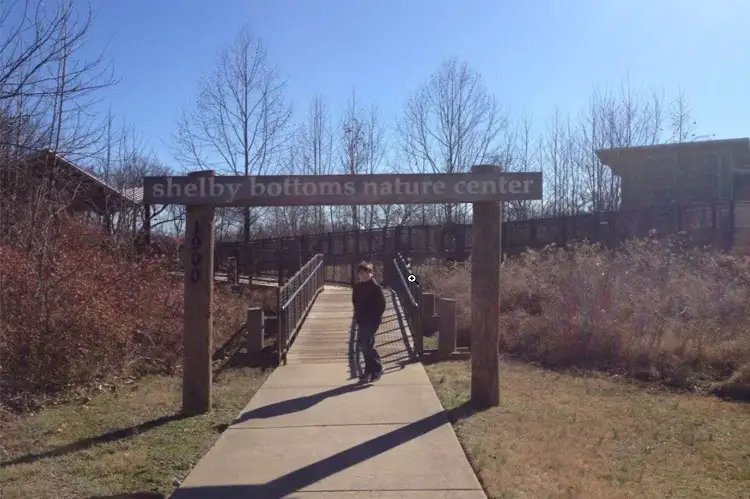 Just take a walk and enjoy the greenery.
Take Away
Nashville is full of amusement and fun. You can enjoy visiting it without prior planning. But this way, you can miss some must-visit sites. To prevent you from missing these top attractions, we have collected this list of 65 things to do in Nashville.
Did you include all of them in your trip? Enjoy!