There are lots of reasons why you might need a storage unit. We all could use a little extra space for a million different reasons.
Nailing down what size of personal storage unit is right for you comes down to asking what you need it for. We're breaking down all the common reasons you might need a personal storage unit and what size they can come in.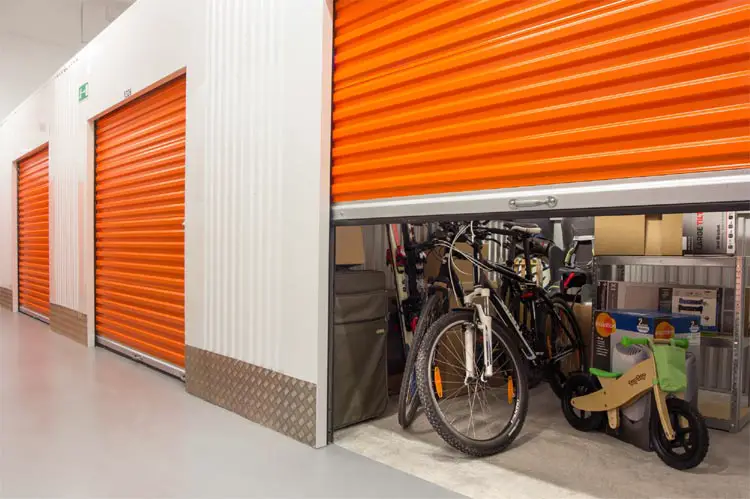 Moving House Storage
This is a very helpful temporary measure. Packing up can be made a lot easier if you get all the unessential stuff out of the way early.
As you go along you can add more and more boxes of DVDs and books, out of season clothes, and even superfluous furniture until the big day, and then almost everything's done.
It will make for a simpler and less stressful transition and offers you a solution if you have a period in between homes.
Furniture Storage
Then again, maybe you'll get into your new home and realise you don't actually have a place for that mancave chair, or the crib now that the little one's in his big boy pants.
You're going to need somewhere to store your furniture until you know what you're doing with them. A storage unit will allow you to store your furniture in a safe environment where it won't get any damage or take up space.
Student Storage
Every student does it. You've packed up everything you need, only to realise that dorm room isn't as big as your home setup, and it has to be shared with a roommate.
Maybe your folks said that you're leaving behind a spare room, and everything has to be gone from it when you are.
What are you going to do with all that stuff? Well, a lot of it could fit into a small storage unit, available for you to pull out whenever you want.
This is especially useful if you have a vocation that takes a lot of equipment, like playing an instrument. Put it away again whenever you need it out of your room.
Safestore offer a range of storage units that come in different rates that correspond to the size, so a small unit can be as little as £10 a month.
Travel Storage
Do you have a long trip planned? Going away for a few months, six months, a year, etc. might sound exciting, and it will be exciting, but you'll have to put everything somewhere.
What do you do with all your things? You're not taking the 48-inch TV in your backpack while hitchhiking through Europe.
Even if you are thinking of renting out your home while you're away, you might want to put a few things in storage.
Empty the place of your personal items so that your tenant can just slot into your furniture and know that they aren't about to "go missing" when they're safely locked away in your storage unit.
Extra Space Storage
Maybe you've moved into your new home and found that two sets of furniture aren't going to fit, or that you simply have too much stuff for your downsized home.
Maybe it's just as simple as you have too many things and too little space – a problem we have all had to deal with in this materialistic world. Maybe you have a lot of heavy winter coats that are of no use in the summer months.
Put it all in a storage unit. If you can't bear to part with it all permanently, this is a good middle ground solution. It means you can sort through it all at your own pace and you will know what you're really missing and what you aren't.