It takes a lot of work to develop a successful healthcare website. In this article, we will take a look at what SEO is, and how healthcare SEO can improve the visibility of a hospital website.
What Is SEO?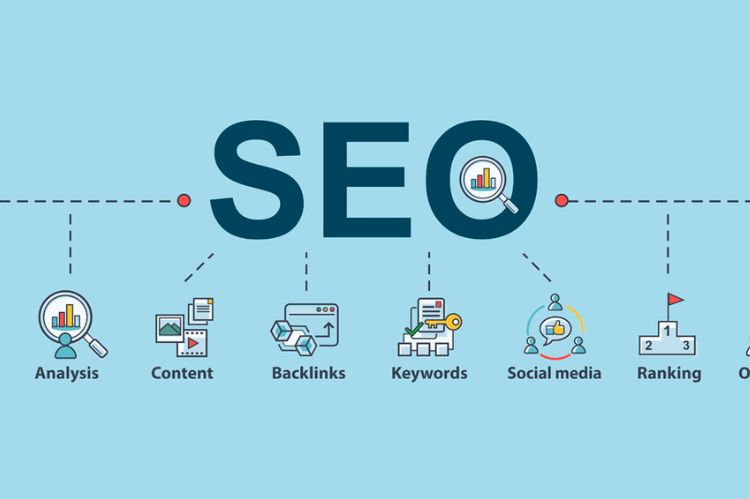 SEO, or search engine optimization, is part of the process that gets your website noticed. It goes beyond design, hosting, content management, maintenance, and testing. SEO is what gets search engines to notice your site. It requires the use of various tactics that essentially teach search engines what your website is all about and what information can be found there.
The better educated the search engines become, the more likely they will suggest your website as an option in search results when users enter queries that match your website content. You help search engines learn more by providing the right kind of information that meets SEO guidelines.
Why Healthcare SEO Is So Important
There are many reasons why healthcare SEO is vital to the success of your hospital website. Here is a closer look at the top reasons.
1 – SEO Feeds Your Website Targeted Visitors When You Need Them
As noted by Digital Authority Partners, the top source of the traffic to healthcare-related websites in organic searches. In other words, internet users are entering keywords in their browser search windows. What this means is that they are demonstrating an interest in seeking information about your service.
That makes these visitors the type that has targeted your service as the basis for their search. Website visitors who are already interested in what you offer before seeing your offer are more likely to purchase that offer. SEO is responsible for getting those people to your website.
2 – SEO Gives You a Competitive Edge in Voice Search
Voice search is becoming a popular trend. If you speak your searches through your phone or another home device like smart speakers, you will know what we mean here. Search engines that understand voice searches require different capabilities than they use to conduct written query searches.
This requires implementing SEO best practices in your website. Without this, your website will suffer from a lack of organic traffic as it won't be selected as a search result option. Your website will need content that is voice search optimized and the correct technical data for it to function properly in the voice search environment.
3 – SEO Makes You Stand Out
Search engine technology continues to evolve. The metrics that get you organic traffic today may not be the same metrics next month. But if you keep up with the changing trends, you can make your healthcare website stand out from the crowd.
There is a lot of competition out there in the healthcare niche. Carefully carving out a slice where your site fits and is unique will help you to attract traffic that may otherwise pass by your brand.
With the right combination of SEO elements working in your favor, you can rise above the sea of websites in your industry and create a niche-specific trend where your site becomes the authority and standard all others end up being compared to. Focus on building the right strategy for your business with the help of professional SEO services to rank higher in Google and boost website traffic with content creation and distribution, and user experience on your website.
4 – SEO Assists in Showing ROI
It is not necessary to use SEO to track ROI (return on investment) from your website. However, the various tracking tools and site analytics that are included as part of the search engine optimization process will reveal key data.
For example, when you create regular reporting cycles, you can find and correct problems before traffic to your healthcare website is impacted. Another method of tracking ROI with SEO revolves around the use of trackable phone numbers. These will tell you how many phone calls come from the search result features or traffic to the actual site.
5 – SEO Creates a User-Friendly Website
By using various SEO tactics, such as cleaning up the design, navigation, and load times of pages within your website, you give visitors an attractive site to visit. One of the important metrics search engines use to rank websites is user experience.
The easier it is for visitors to find the information they are seeking, the happier they are with your site. This is because your website was laid out and organized so that someone trying to locate specific information can do so without frustration. Visitors who cannot find what they are looking for will leave the site, often never returning.
6 – SEO Enhances All Your Healthcare Marketing Efforts
To be successful with SEO, you must have a firm understanding of who your target audience is. You should know the problems they may come to your website to find answers to and the information they're looking for. With keyword research, you will learn the best words to use throughout your website to draw that specific audience.
With this data, you can create unique, traffic-attracting content. Add social media channels to cross-promote your healthcare website and the content found on it, and you broaden your audience. With more interested visitors to your website, you will increase your product sales, patient count, and interest in what you have to offer over others in your industry.
All it takes is a concentrated effort on targeting an audience you identify before you apply SEO tactics to your healthcare website.
Final Thoughts
The internet has changed how we do a lot of things, from communicating to seeking information to shopping. It is a highly competitive environment that requires websites to be built a certain way, with elements that assist search engines in sharing them with users who want what they contain.
For websites in the healthcare industry, search engine optimization, or SEO, is vital to get your brand out to those who need your services. Healthcare SEO will transform your website from pages of information into a website that attracts organic traffic from people keenly interested in what you have to offer. This increases your website rank, your revenue stream, and the success of your online efforts.