Singapore, often lauded for its modern marvels and urban sophistication, holds a secret that draws travelers and nature enthusiasts alike. Nestled within its urban landscape are eight exquisite national parks, each offering a glimpse of nature's beauty amid the city's hustle and bustle. Once you decide on your destination, the choice of travel mode takes centre stage.
Amid the array of options like taxis, trains, and rideshares, the unassuming bus emerges as a perfect conduit to experience both the city and its natural wonders. What's even better is the ease of booking bus ticket online, seamlessly weaving modern convenience into your exploration of Singapore's national parks.
8 Urban National Parks: Where Nature and City Embrace
1- Singapore Botanic Gardens: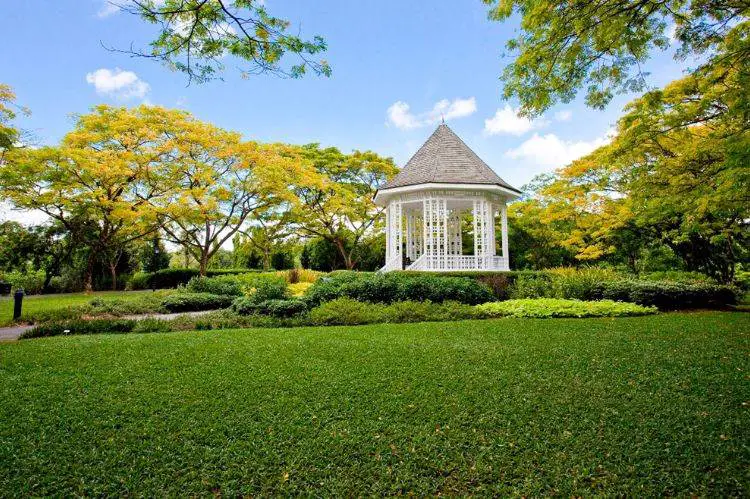 Nestled in the heart of the city, the Singapore Botanic Gardens stands as a testament to Singapore's commitment to preserving its natural heritage. With a diverse collection of tropical plants, this garden is a UNESCO World Heritage Site. Stroll through lush landscapes where exotic plants from around the world thrive harmoniously.
2- East Coast Park: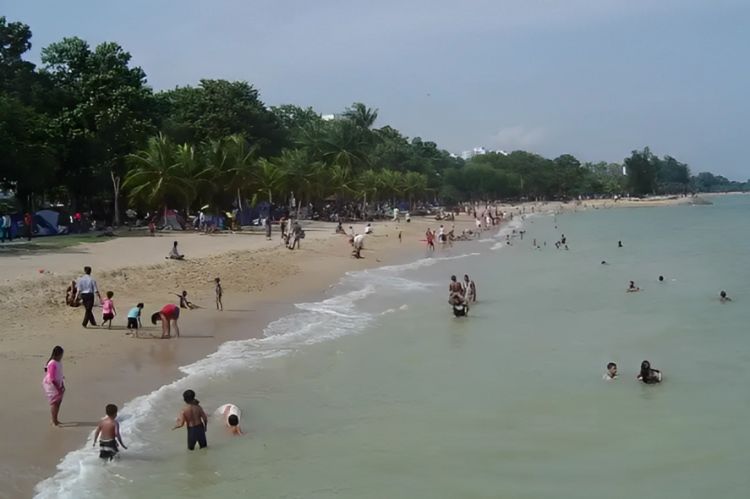 With its sandy shores and panoramic sea views, East Coast Park offers a delightful escape from the city's hustle and bustle. Stretching along the coastline, this park caters for a range of outdoor activities. Whether you're cycling along dedicated paths, picnicking on the beach, or indulging in water sports, the park's laid-back atmosphere and refreshing sea breeze provide a rejuvenating experience.
3- Bukit Timah Nature Reserve: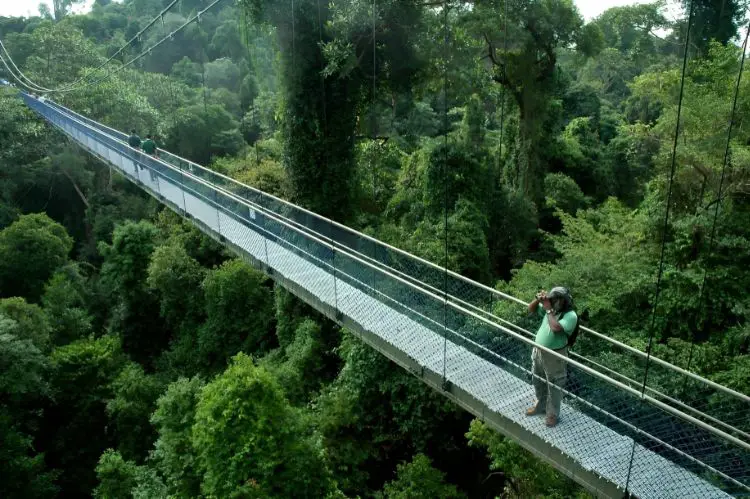 This reserve, located in Bukit Timah, is a sanctuary for nature lovers and hikers. Its significance lies in being home to one of the few remaining primary rainforests in Singapore. The well-marked trails offer an immersive journey through diverse habitats, from lush vegetation to towering trees.
4- MacRitchie Reservoir Park:
A tranquil escape that beckons those yearning for natural serenity, MacRitchie Reservoir Park offers more than just a reservoir. The park's main attraction is the treetop walk, a suspended bridge that offers visitors the chance to walk among the trees and spot wildlife.
5- Jurong Bird Park:
Although not a traditional park, Jurong Bird Park deserves a spot on this list for its dedication to avian wonders. As Asia's largest bird park, it's a paradise for bird enthusiasts. The park's meticulously designed habitats mirror the natural environments of various bird species from around the world.
6- Sungei Buloh Wetland Reserve: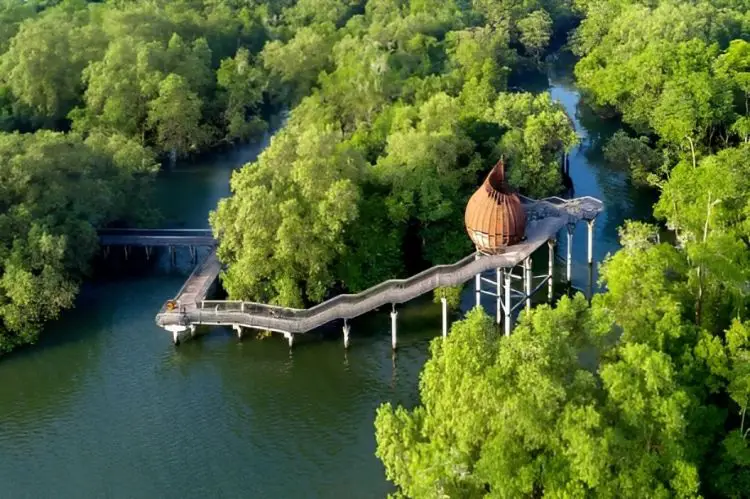 A hidden gem for nature lovers, the Sungei Buloh Wetland Reserve is a sanctuary for migratory birds and a thriving ecosystem of mangroves and mudflats. The reserve's network of boardwalks and trails allows you to explore these unique habitats up close.
7- Fort Canning Park: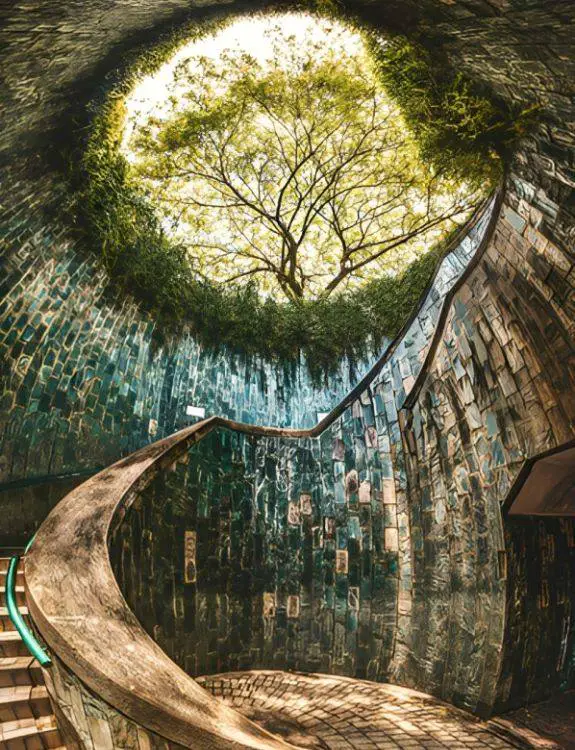 Infused with history and verdant greenery, Fort Canning Park provides a unique blend of heritage and natural beauty. The park's elevated location offers panoramic views of the cityscape and historic landmarks. As you traverse its pathways, you'll encounter relics from Singapore's past, including ancient artefacts and historical structures.
8- Labrador Nature Reserve: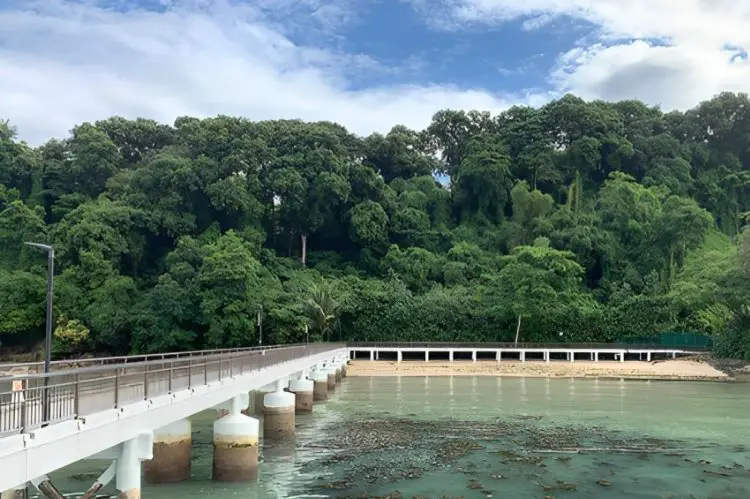 Labrador Nature Reserve on the southern coast offers a chance to explore Singapore's coastal habitats. The reserve's coastal boardwalks lead you through lush greenery, revealing stunning views of the sea and offshore islands.
The Charms of Bus Travel
Unlike the rapid transit nature of trains, buses afford you the luxury of time to absorb the city's heartbeat. Every stop tells a story, and every route uncovers a facet of local life, painting a complete picture of Singapore's tapestry.
While the city boasts luxury and opulence, travelling by bus remains a pocket-friendly option. Amidst a budget-conscious itinerary, buses offer a more economical way to navigate Singapore without compromising the quality of your journey.
The digital age has brought about convenient travel planning. When it comes to exploring Singapore via its efficient bus network, booking your bus ticket online streamlines your journey in several ways.
Wrapping it up
In Singapore's vibrant urban landscape, the dichotomy of modernity and nature intertwines seamlessly. As you embark on your journey through the city's eight national parks, the choice of transportation becomes paramount. The bus, with its immersive experiences and budget-friendly charm, is an ideal companion for your adventure.
With the added convenience of booking your bus ticket online, you're empowered to shape your exploration effortlessly. A few clicks bring you closer to both nature's treasures and Singapore's urban tapestry. So, hop on board, and let the city's beauty and green spaces unfold before you.
Read Next: The Best Jobs to Be Able to Travel