Here you can find the fun things to do in Gatlinburg, from National Park's great smoky mountains to the Adams theatre and everything in between.
Gatlinburg is a popular vacation destination in Tennessee. Its great smoky mountains, scenic beauty, waterfall, malls, and museums draw visitors' attention worldwide.
As one of the top places to visit in Tennessee, Gatlinburg offers lots of fun things to its visitors and has been a popular tourist's destination for years.
In this article, I have compiled a list of the most fun things to do in Gatlinburg to make your vacations memorable and your stay enjoyable.
Read More: Safest Places To Live In Mexico
1. Gatlinburg Trolley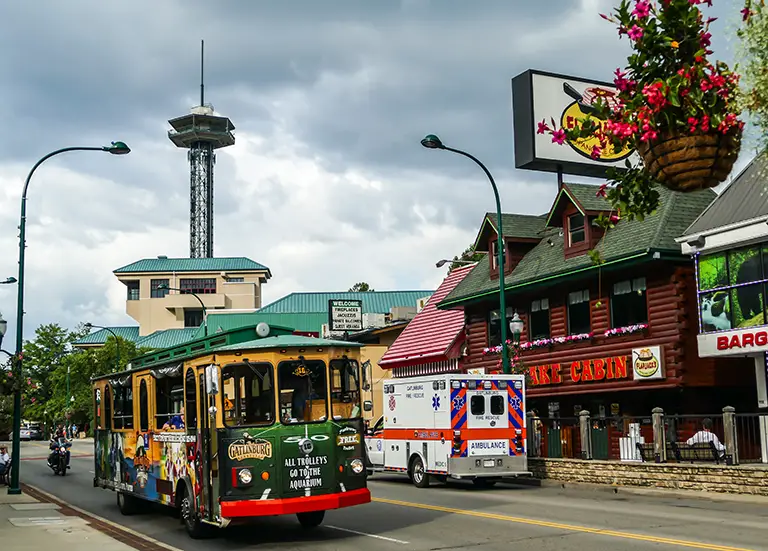 Let's begin our vacation at Gatlinburg by riding down this trolley.
Every Gatlinburg trolley is color-coded according to its route. There is a sign on the front and side of every trolley. There is no charge for the ride on this trolley in Gatlinburg, which is another wonderful feature.
Routes of Trolley
Gatlinburg trolley has different routes that cover almost the entire City. These are purple, blue, yellow, tan, and two other routes.
Let's make yourself discover all the routes and the amazing scenes they offer on your visit to Gatlinburg.
The Gatlinburg Trolley System is currently operating with two routes that serve the majority of the City, the Purple and Blue Routes, along with the Yellow Route, which serves the Arts and Crafts Community on the eight-mile Glades and Buckhorn Road loop.
The Yellow Route operates from 10:30 a.m. until 6 p.m. daily.
2. Gatlinburg Ghost Walk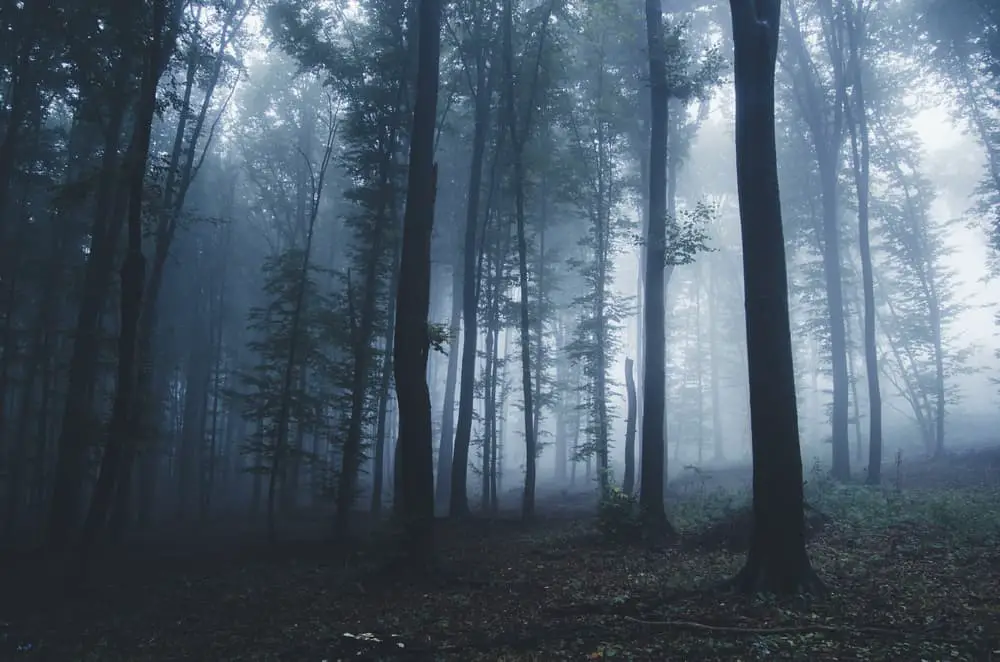 Ghost walks in Gatlinburg are ideal for adventure lovers. Before the walk, the tour guide hands out an EMF reader so that tourists can check the energy reading around them.
During the walk, the tour guide recounted the horrifying tales of Gatlinburg hidden in its history. However, the scariest stories during the walk are about a gruesome murder in a hotel, a young woman and security guard, and a suicide of a beautiful woman whose spirit is still haunting there.
Additionally, the visitors at the walk also see a spooky 1830 cemetery. This tour will surely spook you!
Read More: Planning A Road Trip
3. Ole Smoky Candy Kitchen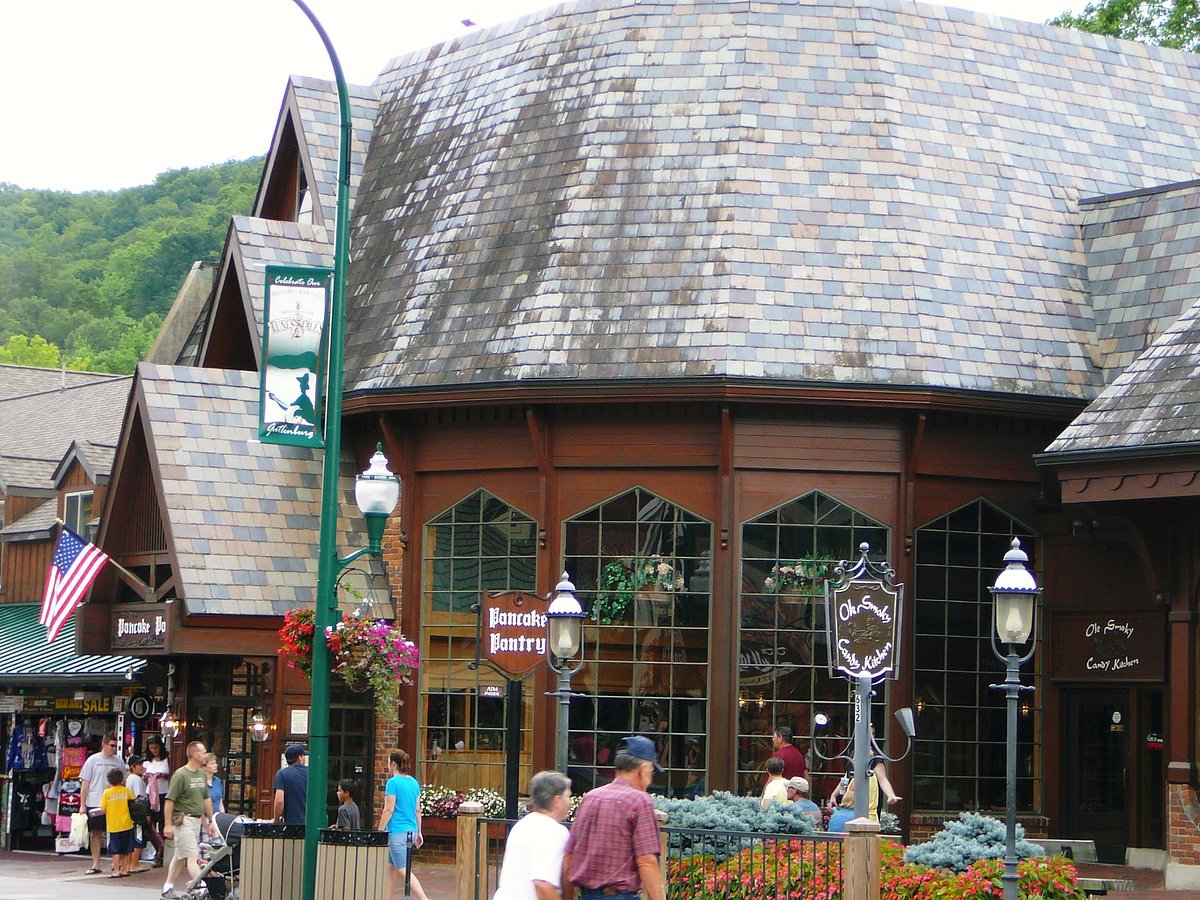 It is one of the oldest and most prestigious candy kitchens in Gatlinburg. Throughout the years, candy and chocolate lovers have chosen it as the ultimate selection in Gatlinburg.
This candy kitchen in Gatlinburg has satisfied sweet tooths since 1950. The most special thing about this kitchen is that you can watch them make taffy live in this kitchen, and it's a delight to watch them make these delectable sweets.
The special items on the menu of Ole Smoky Candy kitchen include Milk Chocolate Brown Bears, Taffy, Pecan Divinity, Caramel Apples, and Insider Tip.
So if you're planning a trip to Gatlinburg, be sure to check out this shop to satisfy your sweet cravings.
4. Sweet Fanny Adams Theatre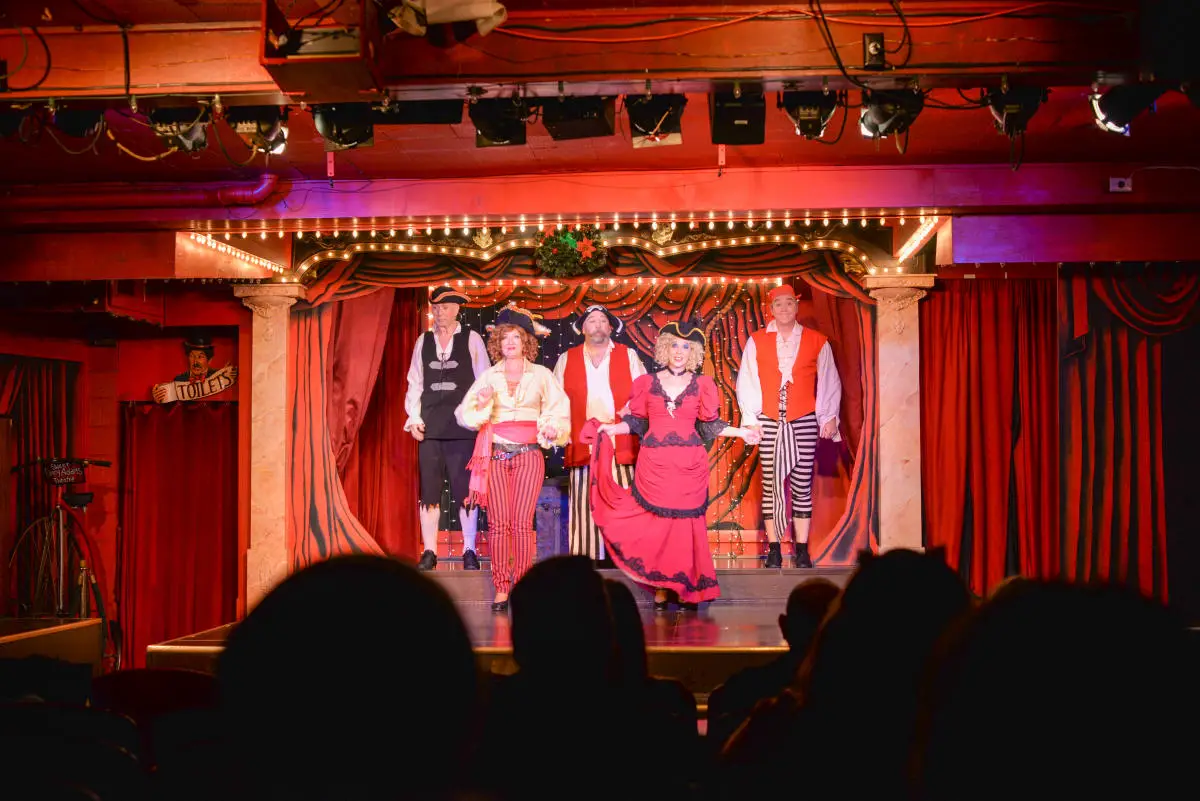 Sweet Fanny Adams Theatre is a live comedy family-oriented theater that offers a fun night to tourists. It is not like a traditional theatre that only performs in front of an audience to make them laugh.
There are also segments with the audience participating in them and enjoying the comedy.
The Sweet Fanny Adams Theatre closed its doors after its final performance on December 31, 2020. From 1977 to 2020, this outstanding entertainment venue has been a Gatlinburg landmark.
Even though it is now closed, people still love to visit Sweet Fanny Adams Theatre.
Read More: Why you Should Choose the Maldives for your 2022 Holiday
 5. National Park With The Great Smoky Mountains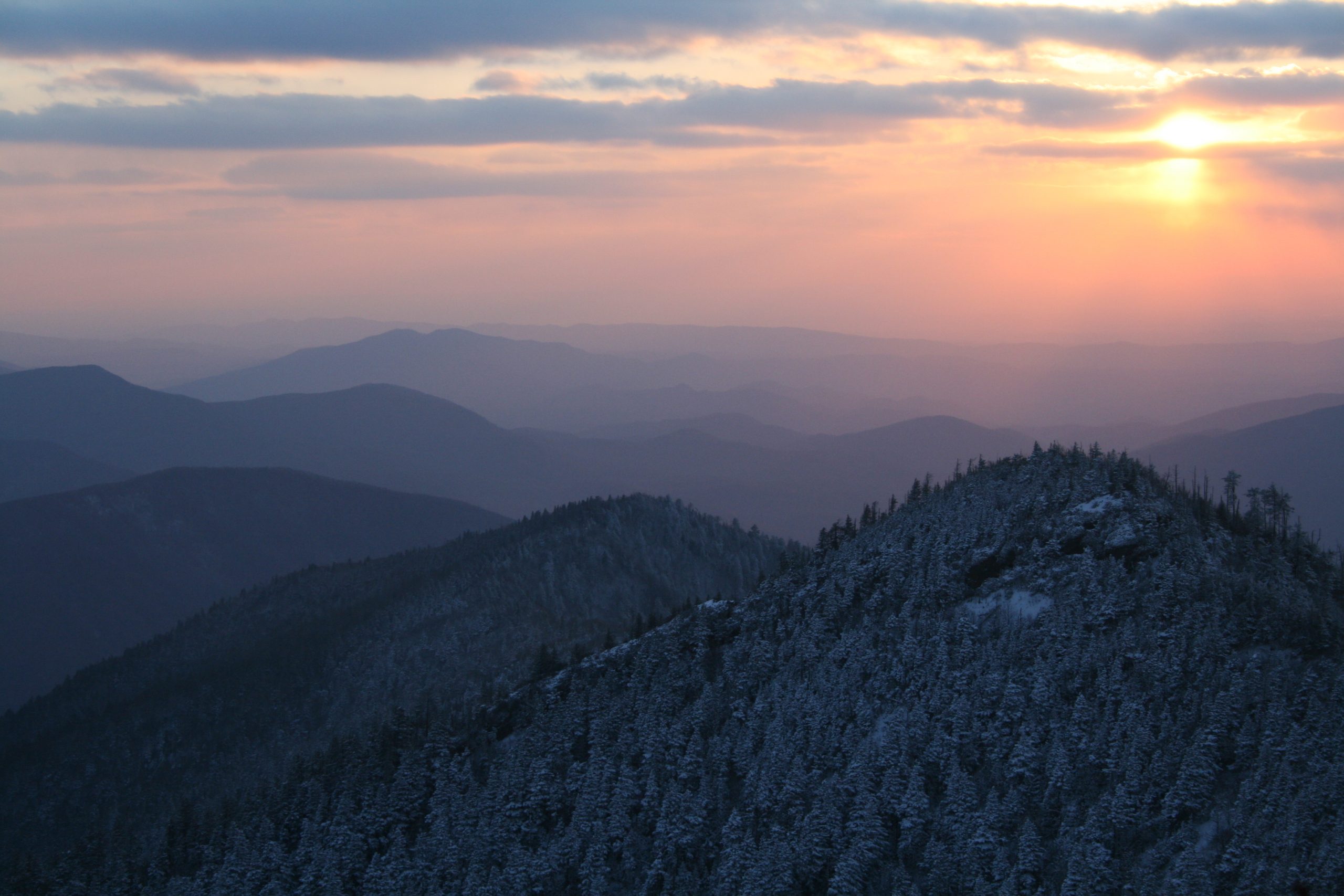 Although everything mentioned here is lovely, don't ever skip visiting and enjoying Gatlinburg's smoky mountains.
The Great Smoky Mountains National Park is located in Tennessee and North Carolina in the southeastern United States and is one of the most visited parks worldwide.
Nearly 95 percent of the park is covered by giant trees and botanical species. Including lungless salamanders, 217 bird species, 50 fish species, 39 reptiles, and 43 amphibians have been recorded at the park.
The park has two major visitor centers: Sugarlands Visitors' Center and Oconaluftee Visitor Center.
Here tourists can enjoy fishing, picnic, hiking, and horseback riding. This greenery provides a tranquil and relaxing setting with such a pleasant view.
6. Westgate Smoky Mountain Resort And Spa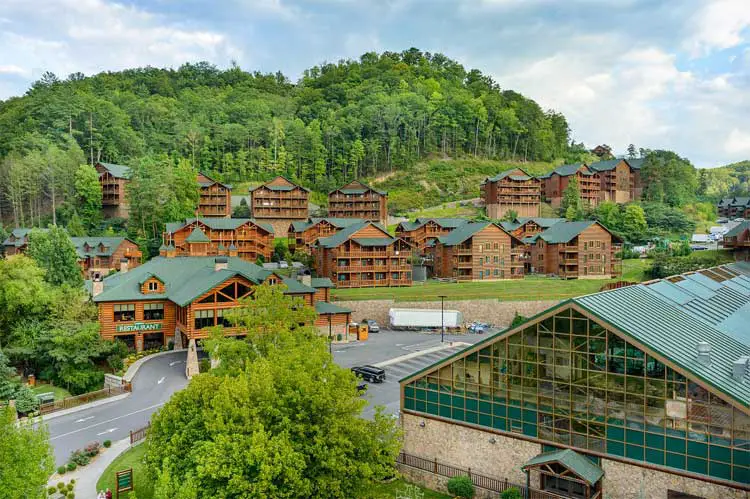 The town of Gatlinburg is quickly becoming one of the most popular tourist destinations; its resorts are also growing quickly. But the Westgate Smoky Mountain Resort is one of the favorite resorts of tourists here.
Its beautiful views of nature and high-end comfort rooms make it an ideal place to stay in Gatlinburg.
In addition, the hotel provides instant accommodation to all its customers and easy access to recreational facilities.
Moreover, guests can enjoy the 600 sq ft pool with slide and high waterfall features during their stay. If you want a place to stay in Gatlinburg, book a room or villa here in advance.
Read More: Reasons Why You Should Visit the Maldives
7. Gatlinburg Mountain Coaster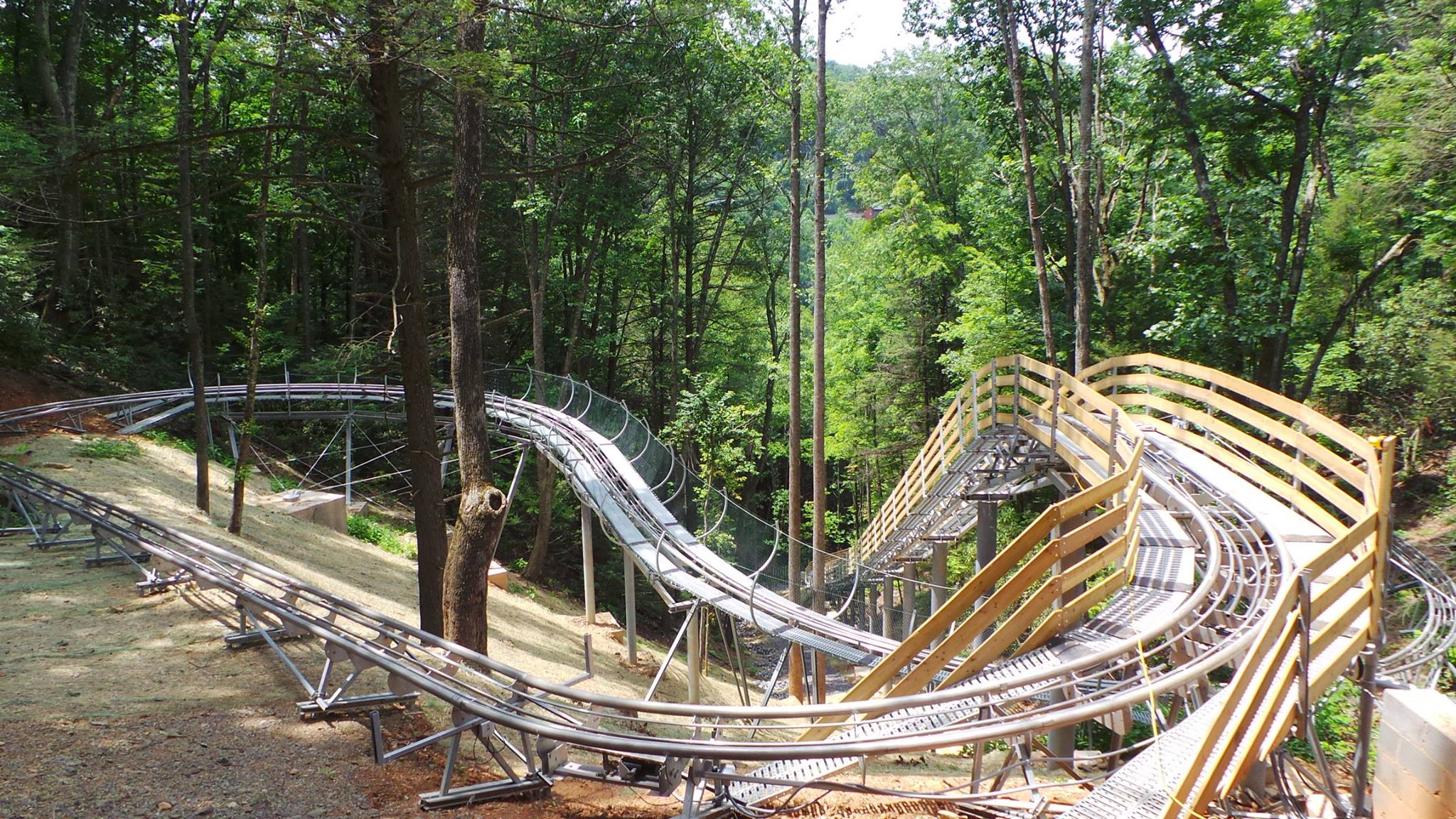 Your trip to Gatlinburg is incomplete without the thrill. Ride this alpine coaster to enjoy a majestic mountain view. It's one of the most popular activities during the summer.
You can even customize your speed to 35 miles/hour during the ride. You will enjoy the incredible views passing by you at this speed.
To enjoy the alpine coaster, you can ride solo or with your buddy. These days, many resorts offer thrilling rides so you can enjoy the breathtaking mountain views and make your vacation memorable.
8. Ripley's Believe It Or Not Odditorium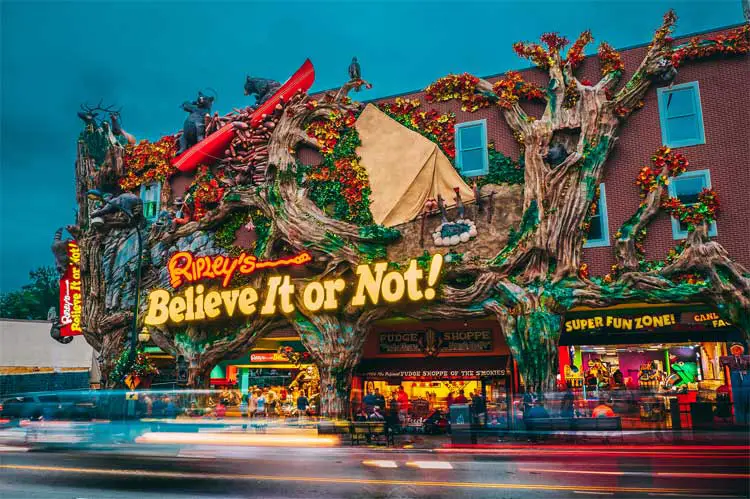 Ripley's Believe It or Not Odditorium is one of the best all-new and oddest places in Gatlinburg to display bizarre things. The three stories of this auditorium are filled with fun, adventure, and many exciting things.
In 5 themed galleries of this Odditorium, over 500 exhibits, oddities, and curiosities are displayed. It makes Ripley's one of the world's most popular family entertainment brands.
The Ripley's aquarium has a lot of species that are worth seeing. You can interact with stingrays and peer at underwater penguins through glass tunnels in the underwater penguin exhibit.
There is so much you can discover at Ripley's Believe It or Not Odditorium that I'll let you explore on your own. So plan a visit here and get yourself lost in these halls.
9. Cataract Falls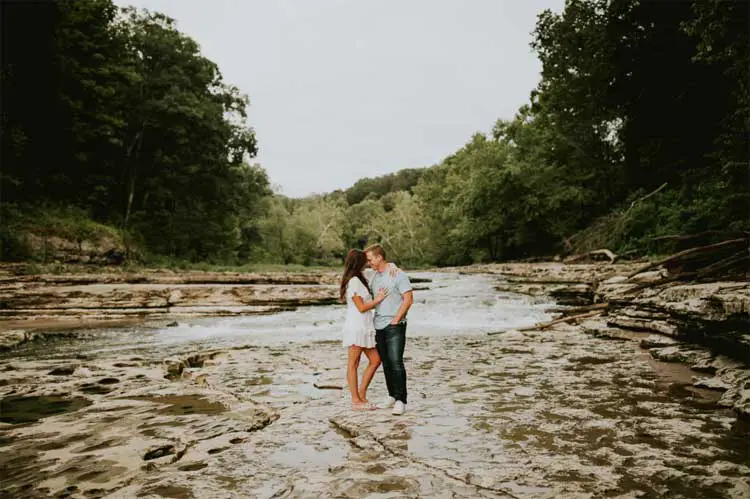 You won't find any better-kept secrets in the Smoky Mountains than the trail to Cataract Falls. The trail is suitable for both families and children.
The Cataract Falls of Gatlinburg seem to capture the true essence of nature. It is an ideal spot if you love to sit in nature, whether you are alone, with family, or even on honeymoon.
Beautiful foliage surrounds the place, Fighting Creek flows peacefully, and the lush greenery accentuates the beauty of Cataract Falls.
Two low-flow streams tumble into a small pool at the bottom of the waterfall. This waterfall is quite spectacular when it rains.
However, if you are planning to hike around the falls, you should avoid doing so since it is risky and the management of the falls does not allow it.
10. Ober Gatlinburg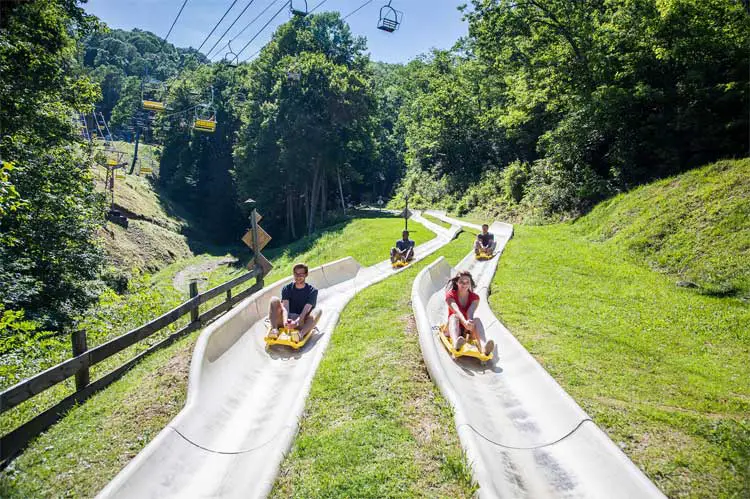 Ober Gatlinburg is a ski resort and amusement park in Gatlinburg, Tennessee. There is a large mall with restaurants here and many indoor entertainments.
In the cool blazing days and hot summers, the lift provides you the best scenic looks and lets you ride the alpine slide down or get off halfway, whatever you prefer. Moreover, you'll see here two squad lifts. The one is black, and the other is red.
If you want to go Cub Way and Castle Run, choose red. However, there is a black lift for Grizzly, Yeti's Run, Ober Chute, Upper, Lower Bear, Mogul Ridge.
Among the attractions in Ober park of Gatlinburg is the presence of black bears near the Great Smoky Mountains.
This park offers endless options for visitors, including the longest hiking trails, Alpine slides, ski mountain coasters, and carousel. There are also indoor skating rinks and ice bumper rides for ice lovers.
In the summer, you can also go water rafting here and explore the area on your own.
11. Parrot Mountain And Gardens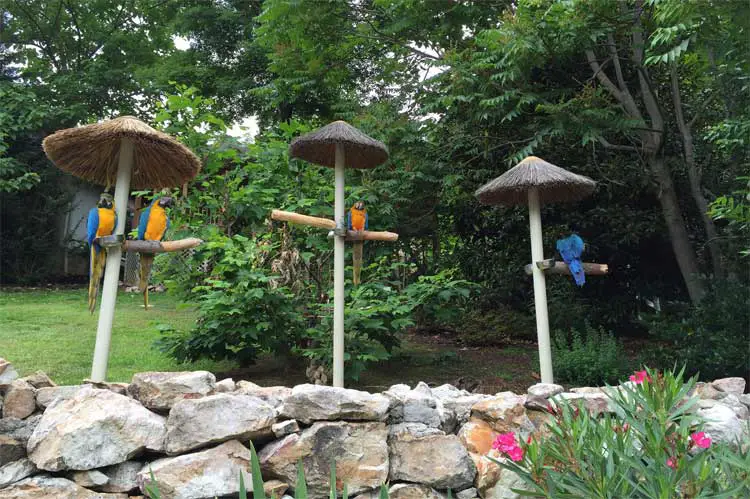 Parrot Mountain and Gardens is one of the cutest places in Gatlinburg that offers a unique and sweet experience. This is like a heaven gate with so many species of parrots.
You can crook your arm, and you will have parrots landing on your arm. Click some cool pictures and enjoy talking to them. The more you spend your time here, the better you will feel and relax your mind.
The other thing you can do here is seeing baby birds' nurseries and how they are hand feeding. You will find here baby birds with all development stages.
After that, enjoy delicious lunch around the lush green site that surrounds the lovely gift shop where you can pick up items for your home and friends.
12. Mountain Mall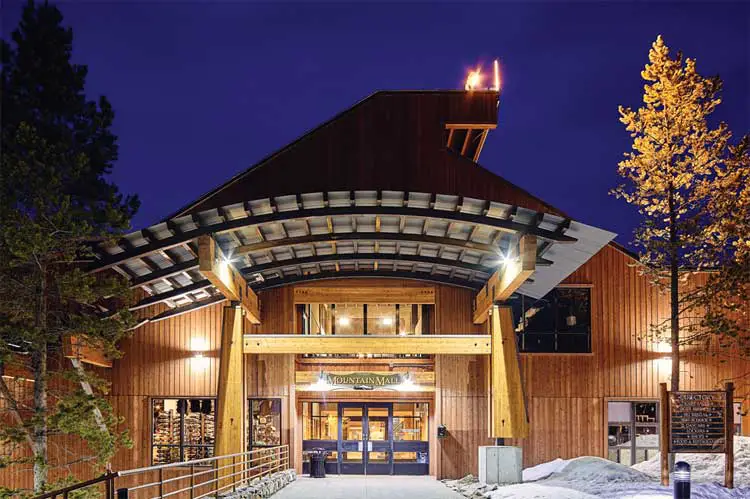 The Mountain Mall is famous for its architecture and handmade products. There is a lot to see and do at the Mountain Mall. The list includes the best food, handmade crafts, fashion items, jewelry, and clothes.
The music and the interior architecture of this mall make it a popular tourist destination, and many tourists return to this mall every time they visit Gatlinburg.
13. Hillbilly Golf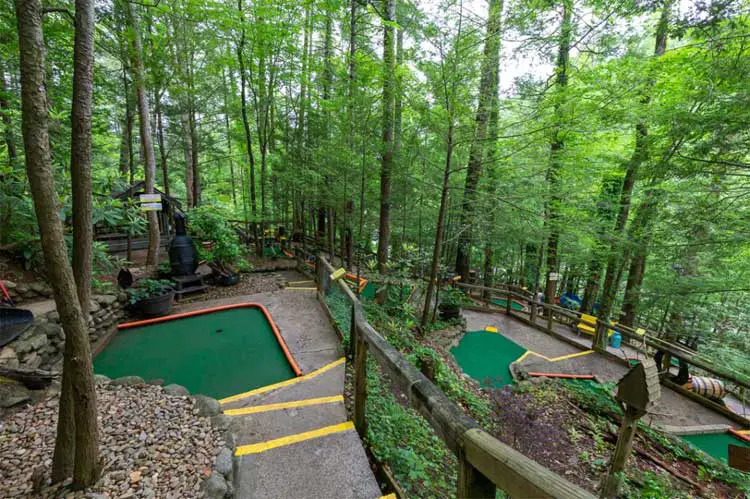 Gatlinburg's beauty lies and revolves around the scenic views of the mountains. Hillbilly Golf is another worth seeing sight to enjoy the view of mountains and play between them.
Hillbilly Golf is an exciting and memorable experience for golfers who like to swing a club. The unusual thing about Billbilly Golf is that it's on top of mountains.
You have to play downward, and you will easily lose your baseballs. So don't forget to bring some extra balls with you.
However, the Hillbilly Golf tickets cost different for the different age groups. However, the price of the tickets pales in comparison to the fun that this place offers.
14. Wild Plum Tea Room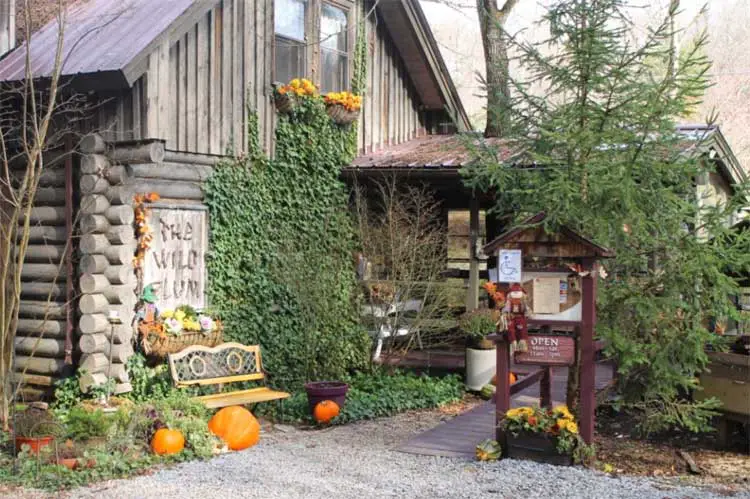 Wild Plum Tea Room is not just an ordinary tea room.
This is the best Austrian-inspired tea house in Gatlinburg to sit calmly and enjoy the sips of your hot and delicious tea.
Wild Plum Tea is not just known for its tea, coffee, and drinks but also for its ambiance, which is designed to remind people of the good old days when tea and chit-chatting were the most fun.
The other good thing about this place is that it is dog friendly so that you can come here with your dog.
Currently, this tea house also serves as a stay area and restaurant. The menu here includes appetizers, a variety of soups, salads, main courses, desserts, etc. The vegetarian, vegan, and allergy-friendly options are also available for visitors.
15. Gatlinburg's Mysterious Mansion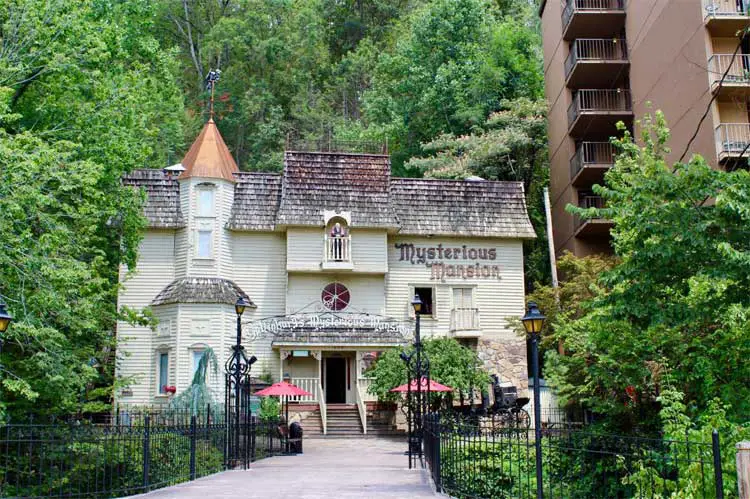 Explore this dreadfully intimidating ghostly mansion of Gatlinburg and let your fears awaken. It will not fail to disappoint you if you want some thrills and missions on your trip.
The haunted corridors will transport you to the middle of the night with eerie music. You will find yourself getting lost in the secret doors of the mansion and tricky mirrors.
Make sure this mansion is on your must-visit list, and make your night spooky with thril
Final Words:
Gatlinburg is a lot more than this. No matter what type of fun you look for, you'll surely find here to make your vacations time super fun.
Skip your routine work and let yourself be captivated by the beauty of this city. You'll surely find much more fun things to do in Gatlinburg.
It's time to plan your trip to the city of mountains! Pack your bags, and let's go!